Tips for organising the perfect baby shower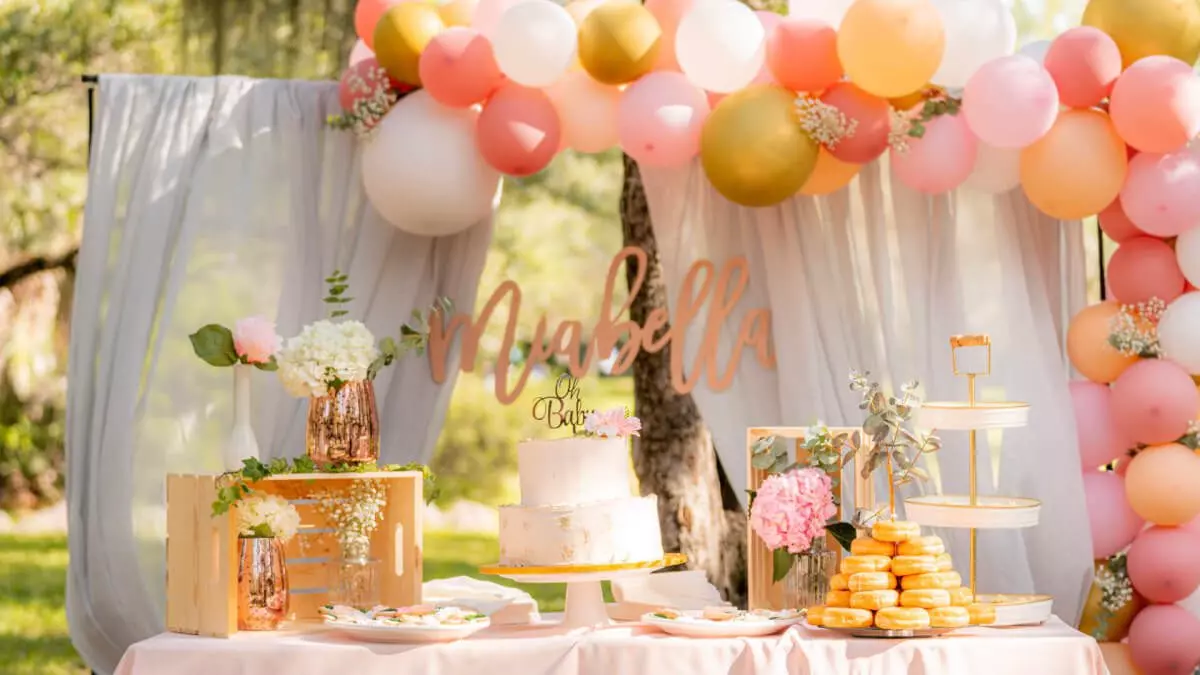 Whether you're organising your baby shower yourself, or have someone kindly taking charge for you, there are a number of things you will want to consider (or pass on to them to consider for you). Some careful planning will help make sure the day goes off without a hitch – and that it is memorable for all the right reasons.
To help you plan, we've put together a party-planning to-do list, broken down into time frames to make it even easier to get organised.
7-9 weeks before…
Select a date and time

Guest list (even if its just rough at this stage)

Set a budget

Select and/or book a venue

Start thinking about a theme

4-6 weeks before…
Decide on the theme

Finalise gift registry (if there will be one)

Finalise the guest list

Send out invitations

Order anything specific that you need that will take some time to arrive – eg the cake

Lockdown the menu or order catering if needs be

Start planning games (if you're having them)

Book (or assign a friend/family member) to be the official photographer for the day

Ask friends/family to help out with other tasks on the day – and make sure there are some who can stick around to help with clean up/getting gifts home after the party finishes.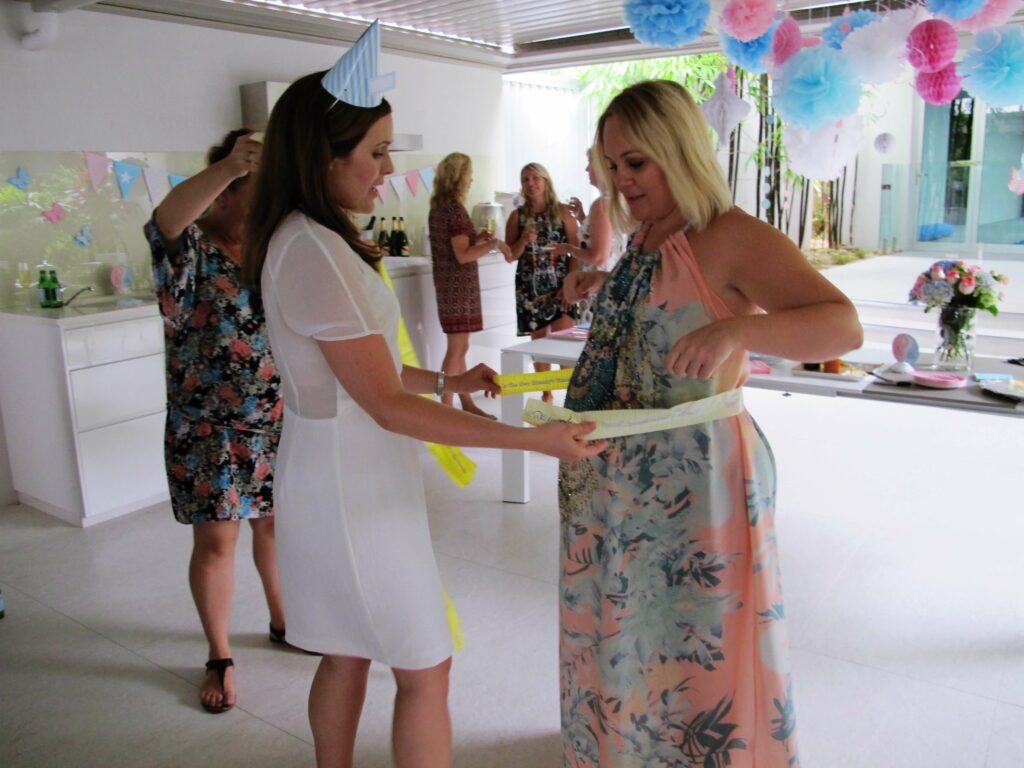 2-3 weeks before…
Follow up any outstanding RSVPs

Finalise games and party favours

Confirm your booking with the venue or whoever's house it will be held at

Confirm your booking for the cake and delegate someone to pick this up on the day

Create a run sheet for the day and send it to anyone else who will be helping you

Finalise decorations

Think about music, organise a play list (and whether you'll need speakers or any equipment) or delegate someone else to look after this on the day – just make sure you tell them what sort of music you want!

1 week before…
Shop for any food items that can be bought in advance (check out some baby shower food ideas here)

Organise drinks

Make sure you have enough cups, plates, cutlery, serviettes etc if the party is at a home/park

1-3 days before…
Finalise food shopping

If it is held at a house, organise any final cleaning to be done and start setting up the space

On the day…
Finish setting up
Finalise decorations
Pick up the cake (or have someone do this for you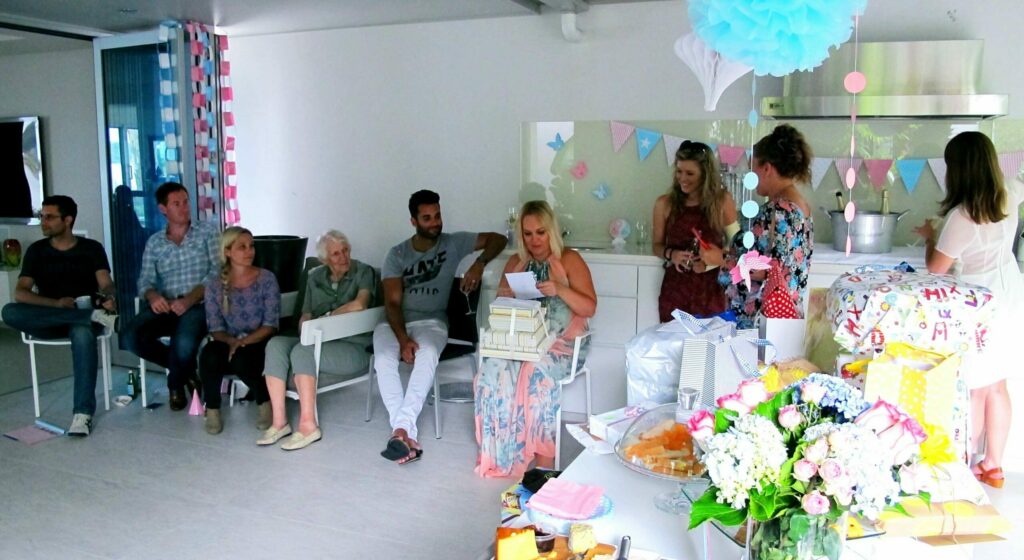 Tips for making the day run smoothly – and enjoying yourself!
Stay organised along the way and hopefully any problems will arise beforehand so that when the day does arrive it can run smoothly.

Things might come up or go wrong on the day, but don't stress.

If you are planning this for another mama – make sure you know her expectations well in advance and listen to what she wants.

Baby showers don't have to be Pinterest-worthy extravaganzas, as long as the people you/they love most are there, that's all that matters.

Don't forget to send thank you cards to guests and anyone who helped out to plan/prep for the day.

Don't leave the mum-to-be with the clean up after (if it's at her house) or if you are the mum-to-be either get some friends to help you or book a cleaner to come in afterwards so you can put your feet up and relax (and open all your present).