Minimalism meets Australiana with Purebaby's new Essentials collection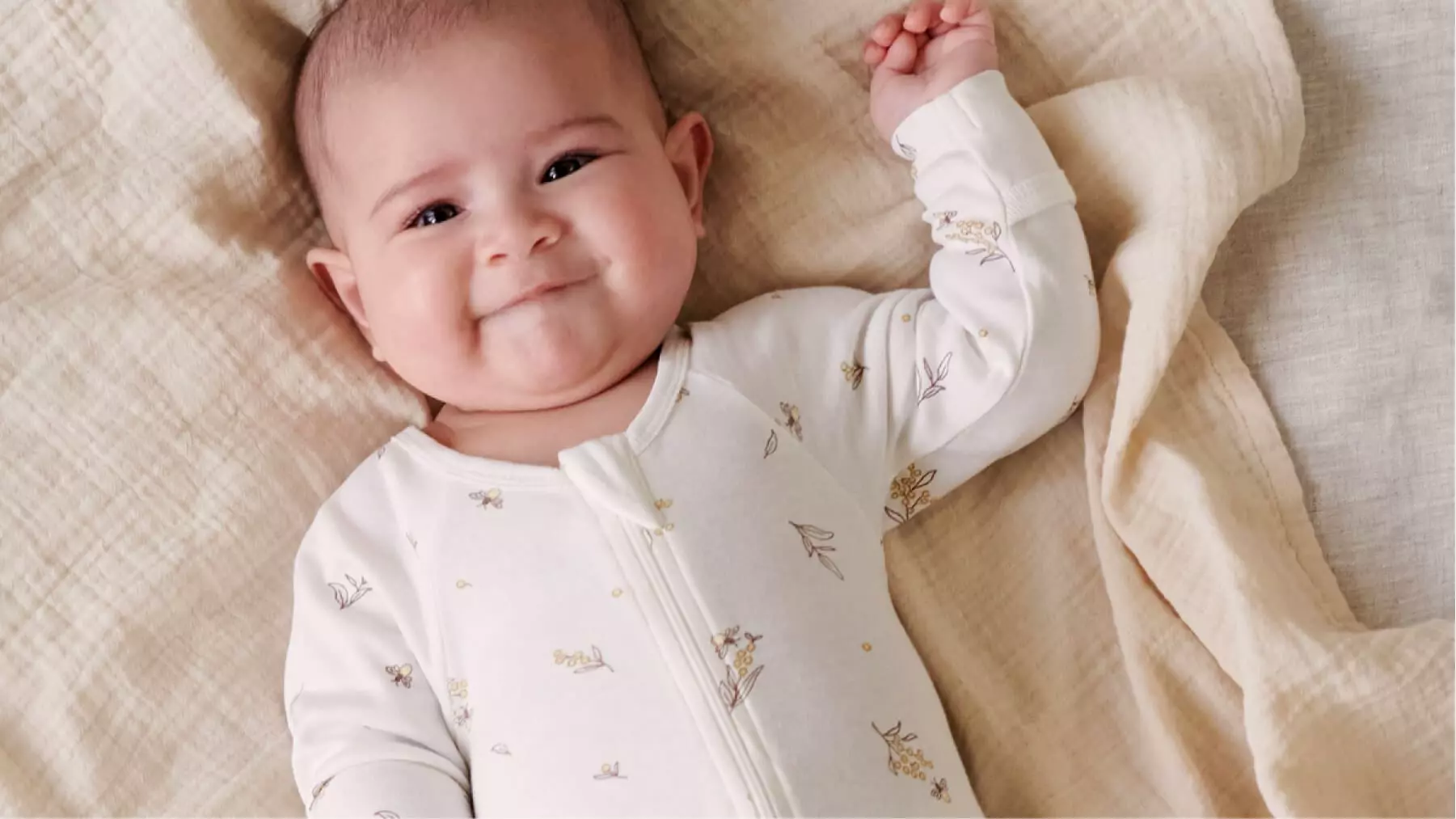 Purebaby is Australia's answer to beautiful babywear without compromising on social responsibility.
The Aussie brand was created by founder Mirabai Winford in 2002 with the aim of providing little humans simple, organic and natural products made with awareness and care. So you can rest assured that their products are not only caring for your baby, they are also caring for the environment.
The certified organic cotton used in the Purebaby ranges is soft, strong and resilient, allowing your baby's skin to breathe naturally, as nature intended. It is grown without harmful chemicals, using methods and materials that have a low environmental impact.
Their collections are designed and manufactured with love and respect for the world in which we live, the world where our children will grow and play.
Purebaby's new Essentials styles are inspired by the beautiful Australian flora right on our doorstep. Their much-loved essentials collection is available in four gorgeous new prints:
Cotton
Eucalyptus
Native blossom
Wattle Bee
The essentials collection heroes the best-selling zip growsuits which are a wardrobe staple for newborns and growing bubs. Purebaby's growsuits are made from GOTS certified 100% organic cotton to keep your little one comfortable and cosy.
Other features we love:
Double Zip – for quick and easy changes day or night!
100% Organic Cotton- good for your baby and for the environment.
Eczema Friendly – caring for your little one's delicate skin.
Machine Washable – because there's NO time for handwashing with a baby!
Safety Fold – to keep your baby comfortable.
Optional turn-over mittens (on long sleeve growsuits) – to keep your baby from scratching themselves in their sleep (and how cute do they look?)
The new designs are across the entire essentials range which includes:
Short leg zip growsuit
Easy neck long sleeve bodysuit
Easy neck bodysuit 4 pack
Zip growsuit
2 pack zip growsuit
Knot hat
Purebaby products are designed to last the test of time, from their classic designs to the highest quality fabrics means they can be passed down and loved over and over again. When you dress your precious little one in Purebaby you can rest assured that you truly are wrapping them up in love.
This is a paid partnership between Kiindred x Purebaby.
Related Articles
The 411 on baby growsuits: Everything you need to know
Behind the brand: Purebaby Founder Mirabai Winford chats to Kiindred
Purebaby's new Essentials collection