The Kiindred Expert Series
Meet Genevieve
The power of connection
There's a serious information overload out there when it comes to parenting advice and Genevieve Muir knows first-hand how overwhelming it can be. Gen will help you learn how to filter out the noise and tune into your child's needs. Helping you and your little one thrive through these fundamental early years with key, actionable strategies of connection…


WHAT OUR CUSTOMERS SAY
VIEW COURSE
Meet Chris
The fundamentals of sleep and feeding
Chris Minogue is Australia's leading Mothercraft Nurse, with more than 35 years of experience. Working with thousands of families around the world, her wealth of knowledge will support you through all aspects of parenting - from newborns right through to the toddler years.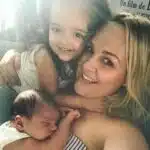 WHAT OUR CUSTOMERS SAY
VIEW COURSE
Meet Stephanie
Raising resilient toddlers
Stephanie Wicker is a child behaviour expert, parenting educator, counsellor and speaker who has successfully guided families through early childhood behaviour for over 15 years. Supporting families to build solid relationships and healthy behavioural patterns through her evidence-based programs that are grounded in decades of behavioural science.


WHAT OUR CUSTOMERS SAY
VIEW COURSE
Meet Brittany
Introduce your child to a lifetime of healthy eating habits
Brittany handles each customer as an individual. Her approach is using food as medicine but also supports this with evidence based nutritional supplements and herbal medicines to boost, support and speed up results in her customers.
VIEW COURSE
Meet Brittany & Jacqueline
Navigate rnutrition for pregnancy and post birth
Brit & Jacq will help you cut through the confusion around what to eat, which supplements to take, what lifestyle changes to make and the lab tests you need during your pregnancy. You will be armed with the information you need to advocate for you and your baby's health. 
VIEW COURSE
Meet Sarah
What all parents need to know
Paediatric Nurse Sarah Hunstead started CPR Kids because she realised that a little knowledge - and the confidence to act - can make all the difference. She hopes to empower parents to be able to respond in an emergency, and know they have done everything they could do in the moment.

WHAT OUR CUSTOMERS SAY
COMING SOON
Browse courses
based on topic
Our courses cover a wide range of topics across pregnancy, baby, toddler and beyond. Pick one or more to filter the topics you're keen to know more about.
Experts trusted by thousands of parents across Australia
 We only work with the best experts to give parents the tools to navigate parenthood with confidence. Because once you filter out the noise and have the right information – it's an absolute game-changer!
OUR EXPERTS HAVE BEEN ACCREDITED BY
What parents say about our courses
Trusted by thousands of families navigating the early years with practical & proven methods.
"I remember crying after listening to you talk because your words really were so touching and empathetic. Going through lockdown and returning home to a toddler with a newborn, you really helped guide me at a time when I was feeling lost and weak."

Rebecca
"If you're contemplating doing this course - do it! There were so many things I hadn't even thought of that were covered and I'm making my husband do the next session! Such basic skills that could save lives and I can't believe I hadn't done this sooner!"

Alix S
"I live an incredibly busy lifestyle, but have always wanted to be a go with the flow mum. By incorporating Chris' Daily Rhythms into my kids day, I am able to juggle all that is needed for a happy, healthy family. If it wasn't for Chris, I don't believe I would have managed to get through launching a business, and having two babies."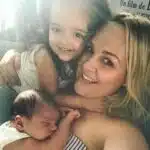 Emmy
"This is a great course to do, I feel much more confident after doing this course to administer CPR on a baby or child. Information provided is easy to understand and not overwhelming at all. Anyone looking after kids should be doing this course, our trainer was excellent."

Marnee F
"Our son was having difficulty with issues regarding compliance at both home and school. This was compounded by problems with concentration and relationships with others. We learned that simple structures and motivational techniques had the potential to instigate huge positive change in children. Trying to understand the way children think allows you to better respond to their needs. Stephanie's techniques and knowledge have given us greater confidence in helping our son as well as faith in knowing that problems that seemed insurmountable can be overcome with the right intervention."

Andrea
"We had our second baby this year and we have been following your advice around how we manage our toddler's feelings/emotions and wow, it has helped so much! I have no doubt that this has made the transition to a family of four much smoother for all of us."

Jen
"During our work with Stephanie I have had so many "aha" moments and insights. I now have a solution-based plan for getting things back on track that I'm excited to implement. Right now I'm already listing out some other parenting challenges I want her help with ... and that list is long! So mummies, add Stephanie to your toolkit and take this course."

Gabrielle
"The greatest aspect of Stephanie's approach is that it works! With simple strategies implemented consistently, we have seen my child improve in so many areas and he is a much happier little boy because of it. We are so grateful for all the amazing work she has done with our family - we would not be where we are today without her."

Maria
"Oh my goodness I wish I had found you before now!!!! Thank you so much for giving me the tools to tap into exactly what my son Ollie needed as he adjusted to his baby sister. I'm not saying every day has gone smoothly, but the difference is in our confidence, particularly knowing he needed us to be confident with boundaries and welcome any big feelings."

Mel
Our experts have been featured in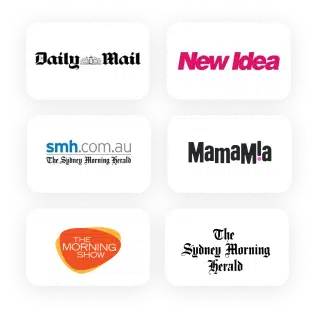 Money back guarentee
We are confident you will find value in our series, but if you disagree - we will provide you with a 7 DAY MONEY BACK GUARANTEE!*

*We do ask that you make the effort to complete at least 70% of the series.