Entertain your tween these school holidays with these creative ideas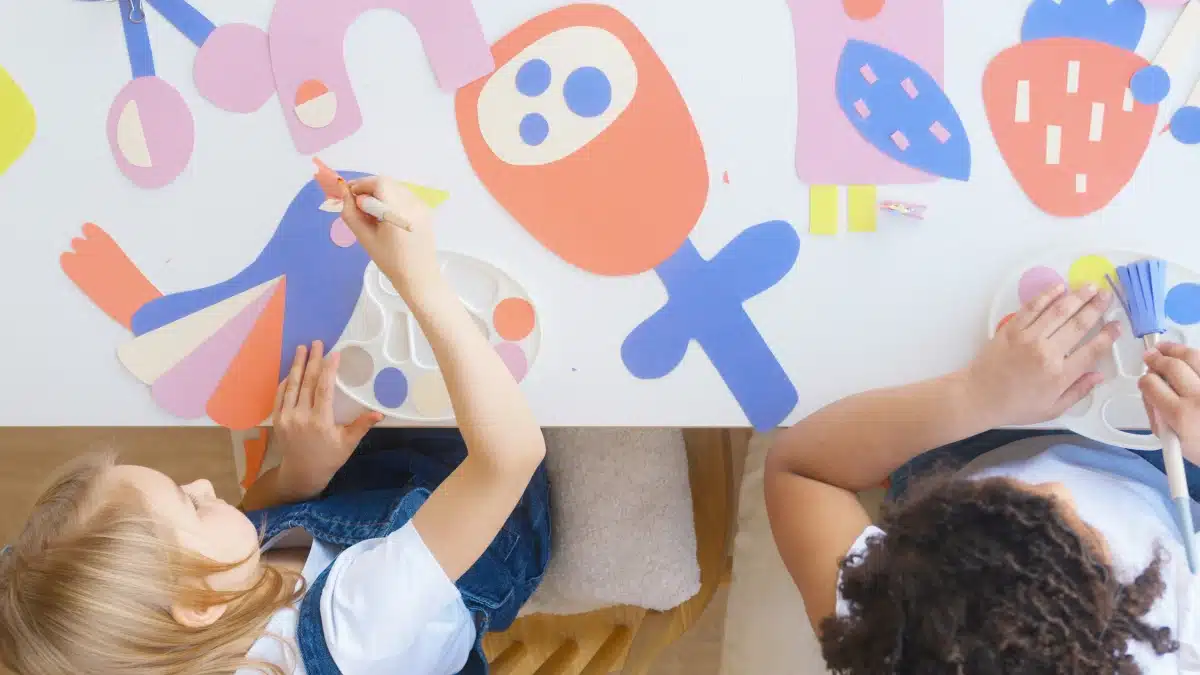 School holidays are a well-deserved break for tweens from the academic pressures they face, and also time to decompress and have some fun! As much as your tween may want to chill and do nothing, boredom is bound to set in. So we've come up with some ideas on how to keep your tween entertained these holidays and enjoy the fun yourself too!
Visit a local amusement park
Amusement parks are always a hit with tweens, and Australia has some of the best ones in the world. For example, Luna Park in Sydney is a classic, with its iconic entrance and rides like the Wild Mouse and the Ferris Wheel. Other great options include Dreamworld on the Gold Coast and Movie World in Brisbane. These parks offer a range of rides and attractions, so there is something for everyone.
Try rock climbing
Rock climbing is an excellent way for the more active tween to challenge themselves and build their confidence. Many indoor climbing centres offer classes and equipment rental for beginners, making it easy for families to try. There are also outdoor rock climbing options in many parts of Australia, which can offer a more adventurous experience for tweens and parents who are up for it.
Get active at a trampoline park
Trampoline parks are another popular option for tweens, as they offer a fun way to stay active and let off some steam at the same time. Many parks offer dodgeball and basketball courts, foam pits, and other activities in addition to trampolines. Bounce Inc has branches all over Australia for you to try.
Learn a new skill with a workshop
Many businesses and community groups offer workshops during the school holidays that can teach tweens new skills and help them discover new interests. Some examples of workshops include cooking classes, craft workshops, coding classes, and art classes. These can be great opportunities for tweens to learn from experts and develop their skills in a supportive environment.
Have a movie marathon
For a more low-key option, tweens can enjoy a movie marathon at home. They can invite their friends, pick a theme or series, and settle in for a day or evening of movie-watching. Some popular movie series include Harry Potter, Star Wars, and Marvel Cinematic Universe.
Explore nature with a bush walk
Being lucky enough to call Australia home means you have access to some stunning natural landscapes, and a bush walk can be a great way to get some fresh air while also exploring the country's flora and fauna. Some popular options include the Blue Mountains in New South Wales, the Dandenong Ranges in Victoria, and the Great Barrier Reef in Queensland.
Plan a scavenger hunt
Scavenger hunts are popular with tweens and adults alike, as they offer a fun and exciting challenge. You can design them to be completed indoors or outdoors and tailored to your tween's interests. For example, a nature-themed scavenger hunt could include items like leaves, rocks, and animal tracks, while a city-themed scavenger hunt could include street signs, statues, and buildings. This hunt can be as big or small as you want- it is up to you.
Volunteer at a local charity
Volunteering encourages your tween to give back to their community and develop empathy and compassion for others. Many local charities and community groups are looking for volunteers, and your tween can choose a cause they are passionate about and contribute their time and energy.
Get creative with DIY projects
If your tween is so inclined, let them get creative with DIY projects at home. This can include making jewellery, painting, sewing, or building something from scratch. There are many online tutorials and resources that can help them (and you) learn new skills and spark their creativity. Who knows, you may end up with a new coffee table by the end of it!
Go swimming
A classic option as ever if the weather calls for it. A trip to the local pool or beach can be a great way to cool off and have fun. Your tween can swim, play beach games, or simply relax outside (with sunscreen on, of course). Many pools and beaches offer other activities like water slides and diving boards, which will definitely earn you parent brownie points.
Start a garden
This is one activity that can become a long-term and treasured hobby. Gardening can be a rewarding and educational activity for your tween, as it teaches them about nature, responsibility, and patience. They can plant flowers, vegetables, or herbs and learn about soil, watering, and sunlight.
Try a new sport
School holidays can be a great time to try a new sport or activity. Tweens can sign up for a lesson or class in a sport they have always wanted to try, such as tennis, golf, or martial arts. Trying something new can help your tween develop new skills, build confidence, and meet new people. They may just find their next big thing!
Visit a museum or art gallery
Museums and art galleries can be a great way to learn about history, science, art, and culture. Your tween can explore exhibits, learn new facts, and see incredible works of art. Some museums and galleries offer workshops and classes during the school holidays that can teach them new skills and inspire their creativity. Depending on where you live, here are some great options: National Gallery of Australia in Canberra, Art Gallery of New South Wales in Sydney, Museum of Contemporary Art Australia in Sydney, Queensland Art Gallery & Gallery of Modern Art in Brisbane, National Portrait Gallery in Canberra, Art Gallery of South Australia in Adelaide.
Create holiday crafts
This doesn't have to stop just because they are now a bit older; your tween can still enjoy getting creative with holiday-themed crafts like making Christmas decorations, painting Easter eggs, or creating Halloween costumes. These crafts can be a fun way to get into the holiday spirit and create decorations and costumes that can be used for years. The older they are, the more complex the craft can be – to really challenge them.
Explore a new town or city
If your tween is feeling adventurous, they can plan a day trip to a nearby town or city. They can explore new places, try new foods, and learn about local history and culture. Don't feel like this is when you have to let them have their complete independence if the thought scares you – make the day a bonding experience and join them.
Go on a camping trip
Does your tween love the outdoors? A camping trip will hit the nail on the head during these school holidays. They can set up a tent, go hiking, and roast marshmallows over a fire. The added benefits of camping are that it can teach tweens survival skills and encourage a love of nature. Not sure where to go? Here are some popular spots around Australia:
Wilsons Promontory National Park, Victoria
Kakadu National Park, Northern Territory
The Grampians National Park, Victoria
Ningaloo Reef, Western Australia
Cape Range National Park, Western Australia
Cradle Mountain-Lake St Clair National Park, Tasmania
Booderee National Park, New South Wales
Cape Tribulation, Queensland
Cockatoo Island, Sydney
Related Articles
Tips for planning a constructive holiday for your kids
Wondering what to do during Easter holidays? Look no further!
Heading to the Sydney Royal Easter Show? Here's your guide to loving it