Sleep choices for your baby: Understanding your options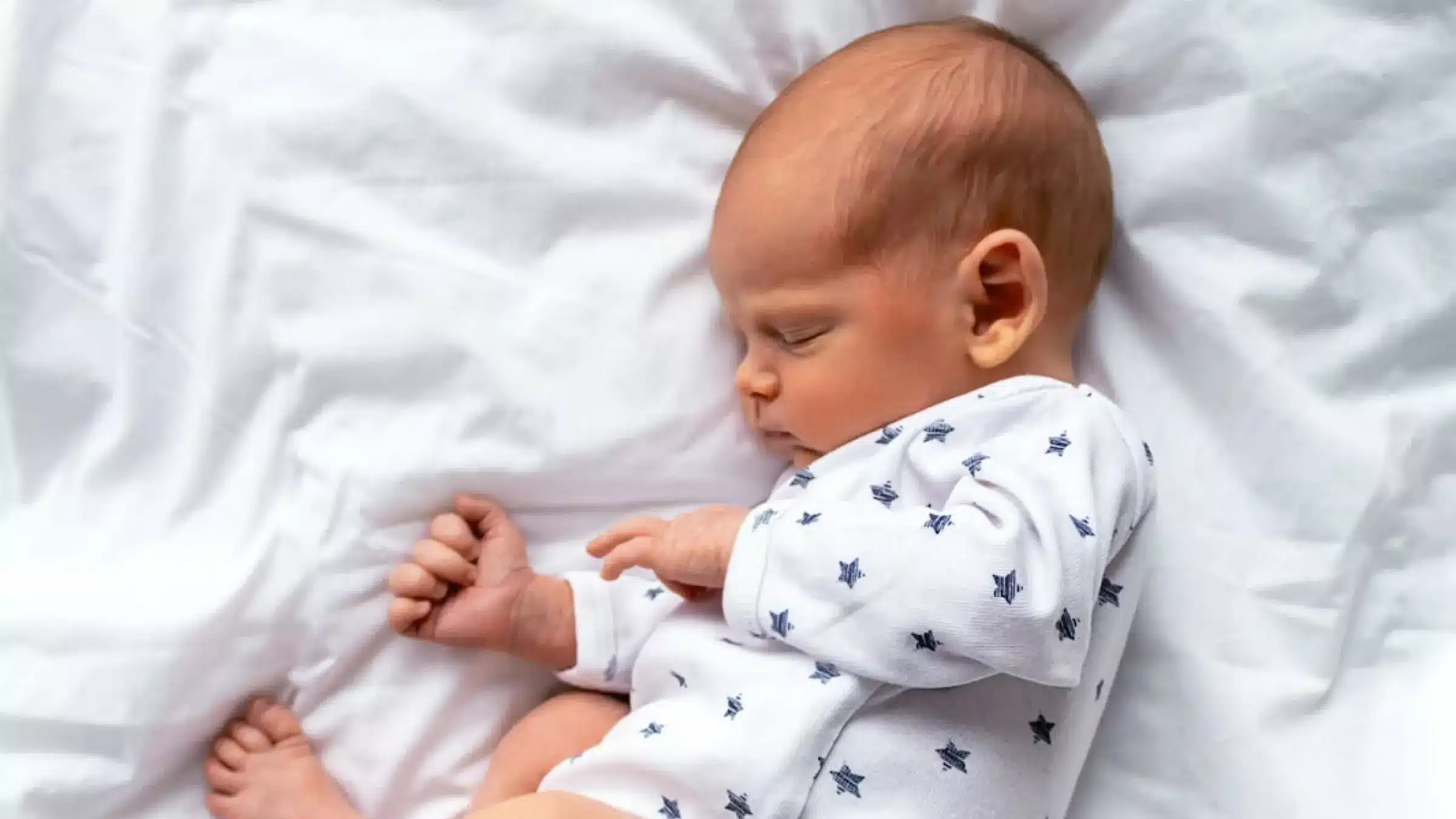 Sleep is one of the most precious commodities and if you ask any new parent what their number one battle with a newborn is (apart from trying to remember what day of the week it is), they'll probably tell you it's the elusive world of baby sleep.
When it comes to sleep, there is no one-size-fits-all approach because every baby is different. But being informed and doing your research will empower you to make the right choice for yourself and your precious new family member.
There's no doubt the amount of information on baby sleep can be overwhelming (and we haven't even had our first sip of coffee yet ☕) So to help make life easier, we've rounded up all the sleep options available because knowledge (and a good night's sleep to boot!) is power.
Bassinet vs. cot
When bringing your bub home, you may be wondering if you should put her in a bassinet or a cot?
A bassinet is a small cradle bed for a baby which is much smaller than a cot as they're only intended to be used for the first four to six months of your baby's life. One of the main benefits of a bassinet is that they are lightweight and transportable so they can be moved around the house. Another key feature is that they are designed so you can rock your baby to sleep. Once your baby starts to roll, sit or has outgrown the bassinet, it is time to move them into a cot.
As opposed to cots, there are currently no Australian Standards for bassinets. However, parents can look to the international standards (European standard EN 1130 or US standard ASTM F2194) to help guide them when purchasing a bassinet. As per Red Nose, "Infant falls, injuries and suffocation are the most common risks associated with bassinet use if the construction and design of the bassinet do not provide sufficient clear space around the infant to avoid overheating, suffocation or asphyxiation; the mattress does not fit the bassinet, is too soft/thick or if pillows or folded blankets are used instead of a mattress, the bassinet tips over, the base is not sturdy, the folding legs collapse, the sides are not high enough, the bassinet no longer suits the size or developmental needs of the child."
Therefore when picking your bassinet it is paramount to make sure it is structurally sound, the mattress fits the cradle properly, all four sides of the bassinet are breathable and provide adequate ventilation for your baby and safe sleeping guidelines are followed.
The key benefit of a bassinet is that room sharing with your baby decreases the risk of sudden instant death by up to 50 per cent, according to Red Nose, as opposed to babies sleeping in their own rooms away from parents.
If you're keen to foster independent sleeping for your baby, a cot will be an item that will see you through from the newborn days until you transition your baby to their first bed. Cots provide a permanent sleep environment for your baby and feature raised sides so they can't fall out, ends made of slats and a side that drops up and down so you can get your child in and out of the cot. Other cots on the market include circular cots that are made with walls instead of slats and cots that convert to a toddler bed.
You don't need to spend big money on a cot but you do need to make sure it is safe for your little one and meets safety standards. Beware of second-hand cots (all cots sold in Australia need to comply with the Australian Standard AS/NZS 2172-2003) so do your research and make sure you are buying one that meets the safety requirements. The same goes for the cot mattress and bedding and anything you place inside the mattress – toys and bumpers are not recommended due to the increased risk of SIDS.
Co-sleeping
Co-sleeping is when your baby sleeps in your bed next to you. As per Red Nose's safe sleeping guidelines, the safest place for a baby to sleep is in their own safe sleep space.
While Red Nose does not recommend co-sleeping if you choose to co-sleep it is important to be aware of circumstances that can make this choice unsafe. This includes when you or your partner:
Are very tired or unwell
Have consumed alcohol
Smoke
Have taken any medication or drugs that may make you sleepy or less aware
Had a baby that was premature or small for their gestational age
Red Nose recommends following the below guidelines in order to ensure a safe as possible co-sleeping environment for your baby:
Place baby on their back to sleep, never on their tummy or side. Being on their back protects their airways
Keep all bedding and pillows away from the baby's face
Use a safe sleeping bag with the baby's arms out. Never wrap or swaddle your baby when co-sleeping
Sleep on a firm and flat mattress, never sleep on a waterbed
Ensure long hair is tied up and any jewellery removed
Remove all teething necklaces and dummy chains from baby
Make sure the bed is far away from the walls so the baby can't get trapped between the bed and the wall
If possible, move your mattress to the floor so baby can't fall off the edge
Never sleep baby in the middle of both parents, instead create a safe area next to one parent
Many parents love the bond and connection co-sleeping can foster while mums find the close proximity ideal for overnight breastfeeds. Another benefit parents note is the ease in which they can quickly settle their baby when they wake if they are right next to them.
Co-sleepers
A co-sleeper or a bedside sleeper is a cot that attaches to your bed or can stand alone and convert into a bassinet or cot. Co-sleepers have a drop-down side which allows bub to sleep right next to their parents in their adult bed. Co-sleepers provide babies with their own sleep surface while still being in close proximity to their caregiver.
As Red Nose cites, there are no standards for bassinets in Australia, including three-sided designs which attach to parents' beds or the free-standing bassinets that have a side that can be opened. When looking for a co-sleeper, it's recommended the sides of the bassinet are at least 300 mm higher than the top of the mattress base, it has a wide and stable base so it can't tip over and the mattress fits well, is firm and isn't any more than 75mm in thickness. If it has folding legs, test the product to make sure it can't accidentally fold up while it's in use.
Smart bassinets
These days you can get your crib or bassinet working for you and your baby and one of the most-talked-about in the market is the SNOO Smart Bassinet, which claims to help reduce crying, improve sleep (your baby's and yours), and provides a safe sleeping environment for your newborn – but all that work doesn't come cheap at around $1900. But what is the cost of a good night's sleep? Ask any new parents and they'll probably say priceless… While its design is certainly aesthetically appealing, it also has some serious tech under the hood. 
Designed on the principles of Dr. Harvey Karp's book Happiest Baby on the Block in which he writes about the 5 S's of calming a baby – the SNOO focuses on the swaddling, shushing, and swinging of the five. In a nutshell, it's aiming to recreate the environment the baby was used to inside your womb but then takes it to the next level by also trying to anticipate your baby's needs, working to resettle bubs itself with soothing and rocking. Failing that it will then alert you to take over. This "night nurse" as some have dubbed it, has received mixed reviews as all babies are different and respond to different cues, but those who love it swear by it.
Sleep training
The gift of a good night's sleep is something the whole family can benefit from. And while sleep training is not for everyone, many parents swear by it. Indeed all babies have different needs and may respond differently to sleep training methods so it's all about finding what works best for you and your child.
But it's important to note that sleep training does not mean letting your baby 'cry it out'.
The first step to sleep training is getting a strong feeding and sleeping routine in place, following age-appropriate awake time windows (check out our Daily Rhythms in-app), learning to read your baby's cues and finding a sleep training method that works best for you. Teaching your baby to self-settle is the most common approach. As Mothercraft Nurse Chris Minogue explains, "This is where you allow your baby to cry for a few minutes before going in to give comfort by 'patting and shushing' or rocking them gently where you find them in their cot. Once they are calm, you leave the room for another short period."
"Once they start crying again, repeat the above steps so that they have a chance to resettle on their own, whilst always going in to reassure them again until they fall back asleep. It will take a few days of being consistent for you to see any results, but over time, your little one will develop the ability to self-settle."
And if you're feeling guilty for letting your bub cry, Chris says don't beat yourself up about it. "You don't need to feel like a neglectful parent if your little one cries for a few moments at a time. Babies do cry – that's the way that they communicate! By using the above technique, you will always be there to go back in after a few minutes and to reassure them until they have developed the ability to do so on their own," Chris reassures parents.
Safe sleeping environment
A safe sleeping environment, according to Red Nose Australia, "means that all potential dangers have been removed and the baby is sleeping in a safe place. The ideal place for a baby to sleep is in a safe cot, on a safe mattress, with safe bedding, in a safe sleeping place, both night and day."
An unsafe sleeping arrangement can increase the risk of Sudden Unexpected Death in Infancy (SUDI), including SIDS and fatal sleeping accidents. SIDS remains the most common category of death between one month and one year of age.
There are some important things to practice to ensure a safe sleep environment:
Baby should be put down to sleep on their back, with feet close to the bottom end of the cot or bassinet
Head and face should remain uncovered
The baby should be in a smoke-free environment before and after birth
A safe bassinet and cot are vital (they must meet Australian Standard AS2172 which will be present on labelling)
No soft or bulky bedding, such as pillows, bumpers, blankets and toys
If you are wrapping baby, ensure that you are always doing so safely
Breastfeed baby
A safe bassinet in the parent's room is recommended for the first 6-12 months
Never leave your baby sleeping unsupervised in a pram, stroller or bouncinette
It is also recommended that cots and bassinets are purchased as new for use, and not second hand
Every baby and every family is different. What might work for your first child, may not necessarily work for your second. It's OK to change your mind, too! Maybe the sleep game plan you envisioned before welcoming your child has already gone out the window. Maybe you're already doing something you swore you would never do before having kids – that's OK too. Whatever works for you and your family in order to get those sweet, sweet zeds! 😴
Related Articles
What the TOG?! Understanding TOG ratings and layering for sleep in winter
Understanding sleep behaviour in newborns
How to settle your newborn and establish good sleeping patterns