So the time has come! Your tiny overlord is at the right age and stage to graduate from their cot into a big kids bed. It's an exciting milestone and yet one that can present a few challenges as children are well known for being a tad resistant to change.
Before you resign yourself to your little one sleeping curled up in a ball in their cot forever (not recommended, not safe, not comfortable) we do have a genius hack for how to make the transition easier on everyone.
The good folks over at Koala have released the Joey by Koala kids range and it's sure to be a big hit with little kids and their parents.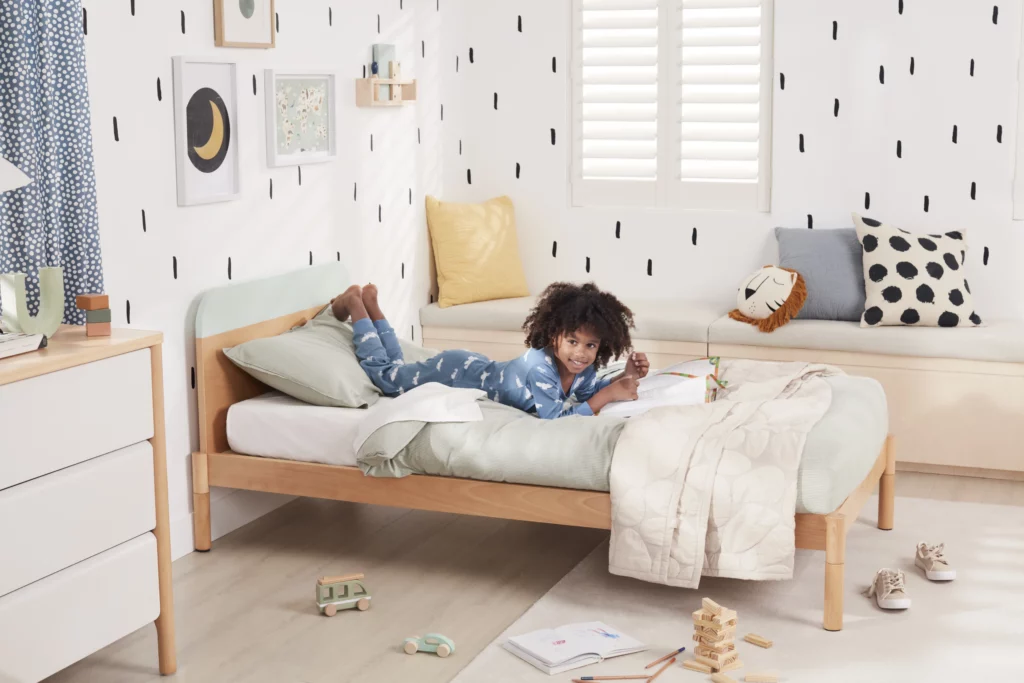 The Joey Bed Base is a gorgeous piece of furniture that your little ones are bound to be excited by the prospect of sleeping on! Parents will love it too as it's sturdy and sustainably made with FSC certified timber and is also INPAA (Infant & Nursery Products Association of Australia) certified.
A unique feature of the Joey Bed is that it also comes with a removable upholstered bedhead cover, so you can switch up the look
The bed base is compatible with the Joey Kids Mattress – which kids are sure to love snoozing on. This is a seriously comfy mattress that is safety certified and features Koala's own Kloudcell™ foam technology for sleep that's almost as good as a hug from you!
The mattress also features a protective layer made with TENCEL™ lyocell, to protect from night time accidents – perfect for little humans who are still figuring the whole toilet training thing out. The foam features an antimicrobial additive to help prevent the growth of mould, mildew, and bacteria.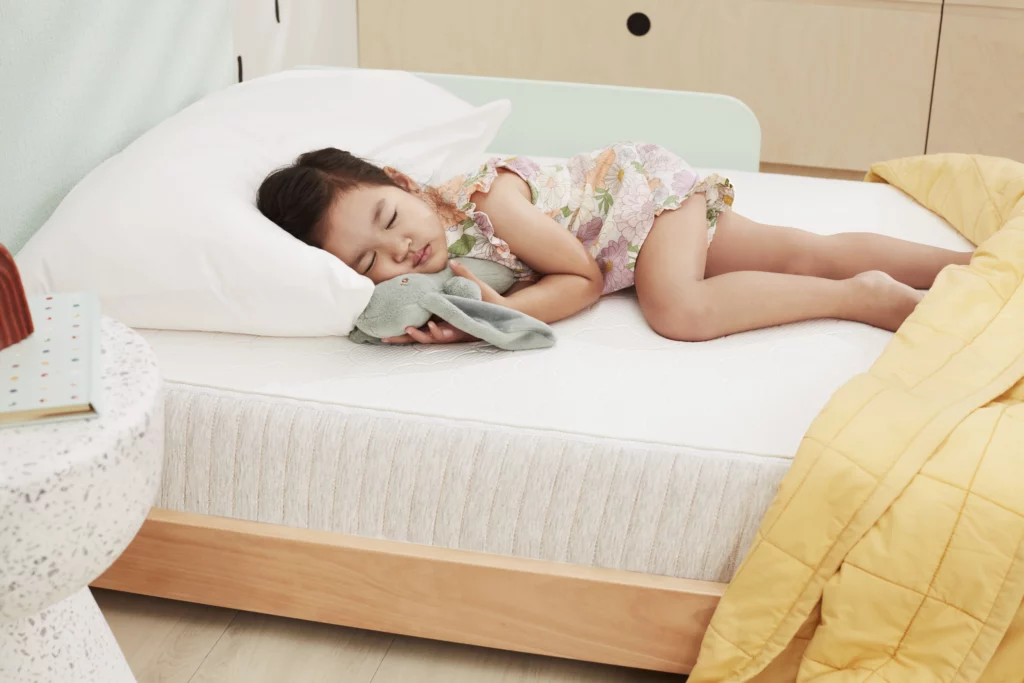 Not only that, but the range is designed to be timeless so it will suit any bedroom or nursery and will grow with your kiddo as it's built to last them from ages 3 to 12.
In addition to the Joey Bed Base and Kids Mattress, Koala has also released the Wombat Chest of Drawers which are sturdy and made of beautiful solid timber. The draws are also super safe as they don't have handles or knobs, which means kids can't climb them – making them the perfect addition to any kids room, along with their big bed!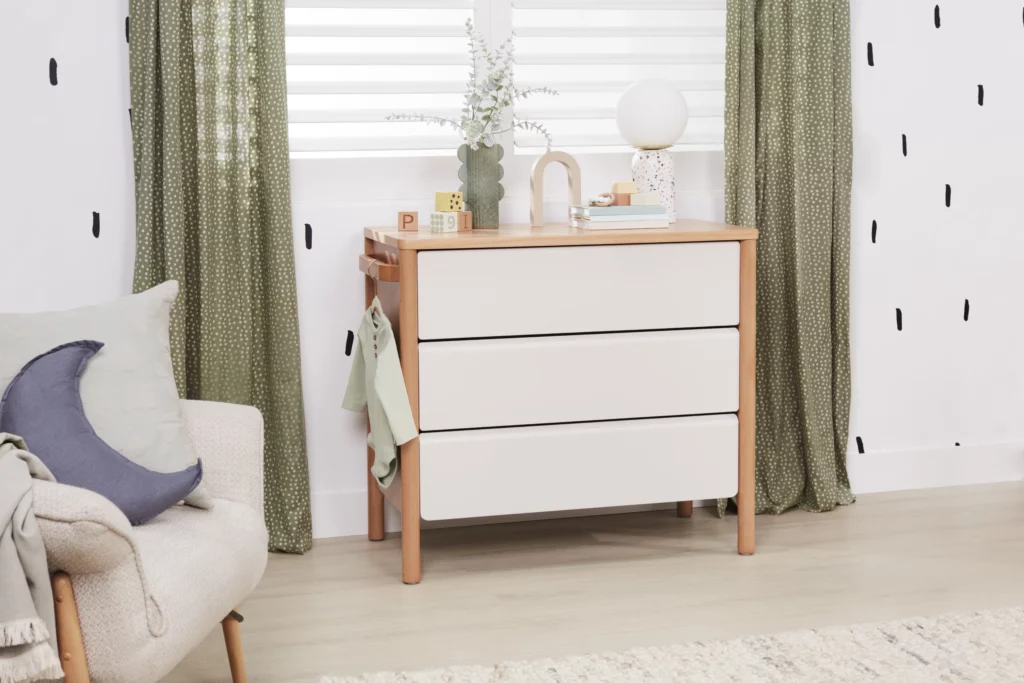 So, now you've got this sweet setup sorted for your child, how do you get them keen on the idea of actually sleeping in it?
Here are a few pointers:
1. Introduce the idea early
Don't just tuck them into an entirely new bed one night, give them time to get used to the idea by starting to talk to them about it a few weeks before. This is one of the reasons Australia's Leading Mothercraft Nurse Chris Minogue says that 2.5 years old is the perfect time to make the move.
"What's happening cognitively at this age is they have a greater understanding of what we're asking. It's really around the two and a half year mark, where you can actually have a conversation with them about staying in their big bed and that they can make that transition across," she says.
2. Let your little one be involved
When you are shopping online for your Joey Kids Bed and Kids Mattress, (both of which come with a handy 120-night trial), have your child be part of the process. Show them what you are purchasing and get them excited about its delivery.
3. Use a familiar space
Try to have the bed in the same space and in the same room as the cot was to make it feel more familiar.
4. Make the bed feel safe and inviting
Invest in super soft and comfortable sheets/doona/pillow to make the bed feel like a little haven (again, you could involve your little one in this process). To add another layer of security, you can purchase the Joey Guard Rail to keep them safely in their new nighttime digs.
5. Stick to a routine
We know that kids thrive on routine, so try to keep their bedtime one as stable as possible when making the move to their new bed. Chris also recommends starting to mimic aspects of the new bed while they are still in their cot – for example adding a Child Safe pillow or tucking them in with a blanket.
"If you mimic that for about a month before it happens, usually that transition from cot to toddler bed is so much easier than just ripping them out of a cot and putting them in the bed," Chris says.
6. Have patience
Like many things in parenting, transitioning your little one into a big bed can take some time and a few deep breaths, but you'll get there in the end.
This is a paid partnership between Kiindred and Joey by Koala.