Your toddler's bedtime has never looked so good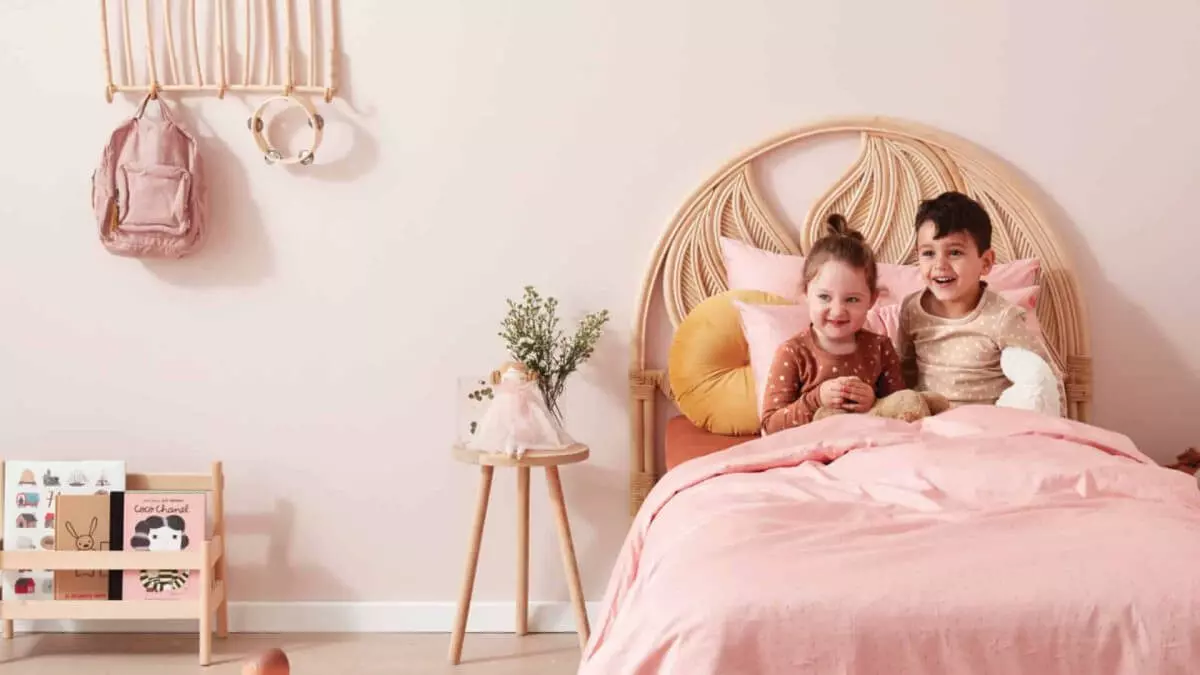 Perfect for curious minds, cheeky smiles and adventure seekers, your little one will absolutely love becoming a 'big kid' and getting to have their own pillow and blanket just like they might see their mummy, daddy or older sibling have!
When are they ready for a big bed?
Around 2 years of age, your little one will start showing signs of readiness to make the transition to a big bed. A low-profile pillow and quilt can be a great way to get them ready for this transition. For some, they will do this while their little one is still in the cot (providing they know how to lie still in their cot and aren't flipping around) or once you take down the sides of the cot. For safety, do not have loose bedding in the cot, or the cot sides off until your child is 2 years or over.
The Organic Toddler Pillow and Case by ergoPouch is a low profile pillow made from and filled with breathable, non-toxic GOTS certified organic cotton for healthier sleeping. The pillow's low profile (3cm) allows for healthy spine alignment in toddlers and comes with a pillowcase in the Night Sky or Berries pattern. Perfectly suited for 'pillow training' 2-4-year-olds.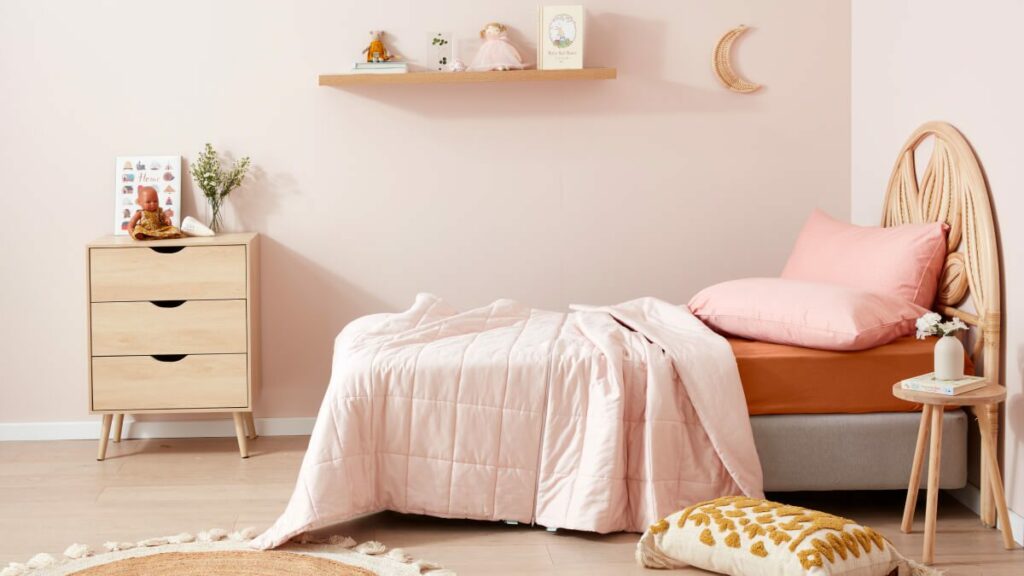 You'll find that the 'Convertible Cotton Quilt' in cot ('demi') size not only perfectly complements their new range of pillows to make up your big-bed training ensemble, but they are also Thermal Overall Grade (TOG) rated just like the sleeping bags! How cool (or warm) is that for managing comfort during the ever-changing seasons.
But that's not the best bit; two demi-sized quilts can be zipped into a single sized quilt! So where you might have once avoided spending on something that would be short-lived, you can now have it grow with your child! Simply zip two demi's together to extend the size of the quilt once they transition from the cot to the big bed.
Ps. With ergoPouch, you can rest assured that everything your toddler touches is organic, non-toxic, breathable, and free from harmful chemicals. Plus, they are all about making life easier and letting us throw them in the washing machine – talk about wins!
This is a paid partnership between Kiindred x ergoPouch.
Related articles
The funniest things toddlers do when transitioning from cot to bed
Taking back control of bedtime
Toddler night ritual