So you're having a girl? Here's what you're in for…
Whether you're pregnant and you've found out you're expecting a baby girl, or you are waiting for a surprise, you might be wondering what you're in for – beyond an influx of pink tulle, dolls and tea parties…
Well, there is so much more to little girls, so here are a few things you can expect if you're going to be a girl mama.
*Disclaimer: Sure all kids are different and they won't all fit into these (some of you may even find your boys more like this than your girls) but this is a lighthearted look at life with girls.
Nappy changes can be a nightmare
There is so much going on down there that nappy changes can feel quite daunting and overwhelming – especially where there's poo involved. Just remember always wipe front to back.
Baby girls can get a 'period'
When they're born they can get a little faux period thanks to all the hormones, so don't worry this is normal. They can also be very swollen when they're born, but this should also go down after a few hours.
So much will surprise you
Even though you are a woman and think you know what you are in for you so much about raising little girls will surprise you.
You can have fun with their clothing
And it's not just pink and tulle – there are SO many options for your cute baby girl no matter what your/their style is.
They love hard and they hurt hard
Little girls have ALL of the emotions, they can be so loving and affectionate, but they also hold onto hurt for longer and can hold grudges with the best of them.
They challenge you on everything
They ask questions, they demand answers and they will push back on everything.
Despite your best efforts they'll probably still love dolls and the colour pink
And that's ok. Despite all the non-gender specific stereotypes you try to avoid, if she's going to want to play with barbies and dress up as a princess there isn't anyone who is going to stop her – she is her own person.
They have a vast range of interests
But just because they love those things, doesn't mean they won't love digging in the dirt and playing with trucks too.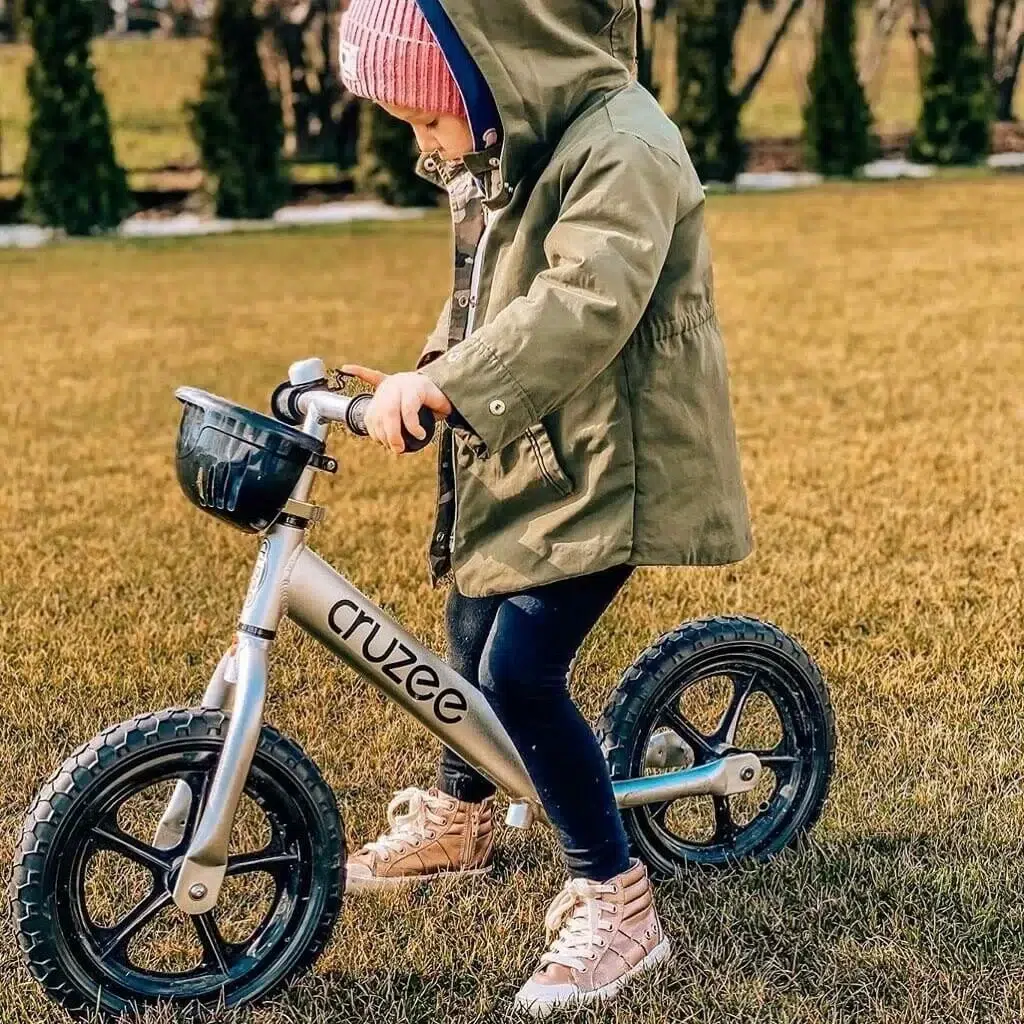 They will let you know who they are and what they're into
Let them be the guide – especially when buying them birthday gifts and clothes.
You can still get dirty/adventurous/sporty
But just because they're girly-girls don't think they won't love the outdoors, going for bushwalks, the beach and the park too.
The body obsession starts younger than you think
It's scary but true that little girls become image-conscious from a very early age and pick up cues around them.
They see everything you do and mimic it
So make sure the message you're putting out there is a positive one.
She will make you want to do better/be better – especially to yourself
As that's what you want her to do for herself.
You know what she has ahead of her in life
This can be a scary thought but it also arms you with the tools to help her navigate her path and show her how to become, love and own who she is.
You will see your partner differently
There's no denying seeing your baby girl with her daddy melts the heart.
Whether you have a boy or a girl, there will be challenges, fights, tantrums but there will also be adventures, laughs and more love than you ever imagined. Little girls will have their own quirks, their own interests and show you who they are and who they want to be – and make you ask the same of yourself. They will love you hard, they will challenge you yet they will also amaze you, and they will be your little bestie for life.
Congrats girl mama, welcome to the club!
Related posts
So you're having a boy? Here's what you're in for…
20 old wives tales for guessing the gender of your baby
Dealing with disappointment about your baby's gender