The top baby names in Australia for 2022 have been revealed!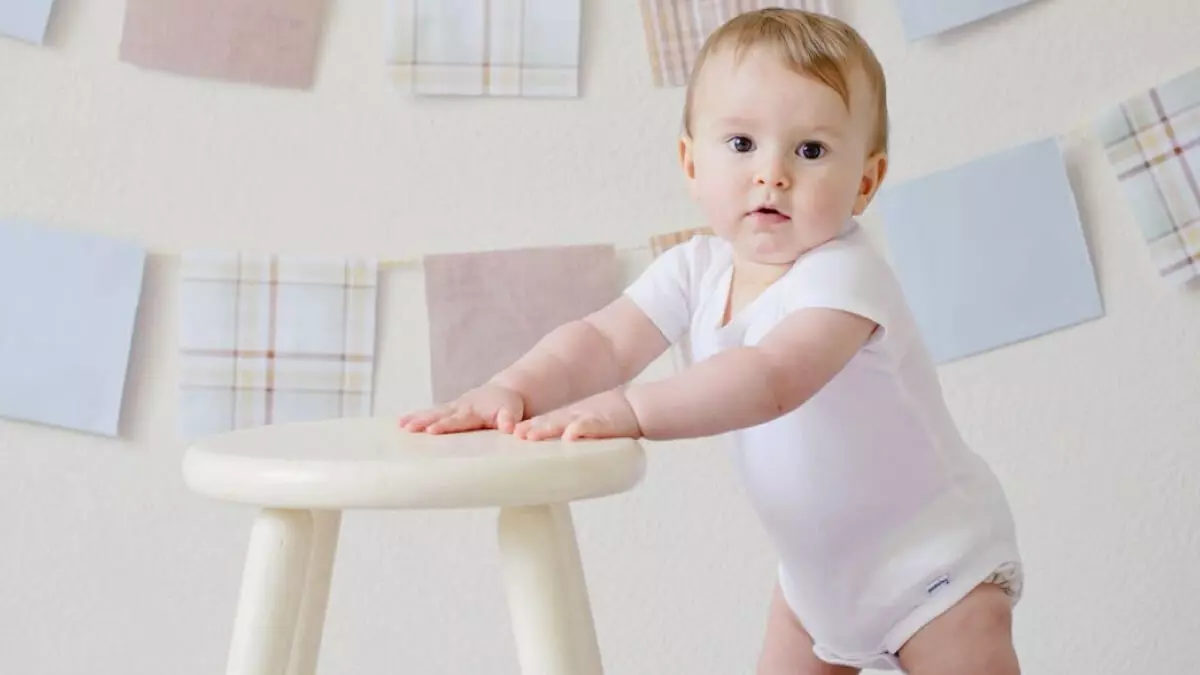 The name that has finally knocked Charlotte off the top spot…
Picking a name for your baby is perhaps one of the most exciting parts of your pregnancy journey. When it comes to selecting the right moniker for your bub, you want something that will stand the test of time while making sure your little person has their own unique title.
Parents are informed not only by their own taste but of course by what's popular at the time. And now, this year's top baby names in Australia for 2022 have finally been revealed – and there's a surprising new girl name in the top spot!
After logging every baby name in the country for the past 12 months, McCrindle Research has released the top baby names in Australia and the results are fascinating.
Previously in fourth position, Isla has sky-rocketed to the top of the girls' list, knocking long-standing favourite Charlotte out of prime position for the first time in seven years.
Isla comes from Spanish and Scottish descent and is the abbreviated version of the word "Islay", which means island. In recent years the classically stunning name has become a hugely popular choice for Aussie parents, with 1, 539 Australian baby girls given the name in 2021. Olivia, Amelia, Ava, Mia, Grace, Willow, Matilda and Ella rounded out the rest of the top ten.
Meanwhile, when it comes to boy names, Oliver can't be nudged from number one, having been at the top of the list since 2013. Jack was previously the most popular boy name until it was toppled by Oliver nine years ago. Noah, Jack, Henry, William, Leo, Charlie, Theodore, Lucas and Thomas were the other star players making the top ten.
Baby names to watch
McCrindle's research also highlighted emerging baby names made popular by millennial parents to keep an eye on. For girls, names with a cute retro twist like Frankie, Sadie, Billie, Hazel, Daisy, Florence, Luna and Mila continue to dominate. Similarly, with boy names, classically cool choices like Arlo, Arthur, Sonny, Asher Theodore, Hudson and Harvey have been on the rise in recent years.
Popular naming trends in 2022
Nothing is off-limits when it comes to naming inspiration with parents looking to nature, places, colours and even the Royal Family.
Flower names for girls such as Lilly, Poppy, Violet, Willow and Ivy continue to prove popular. While names ending in "o" like Theo, Leo and Hugo are another rising trend for boys.
Top girl names in Australia in 2022
1. Isla
2. Charlotte
3. Olivia
4. Amelia
5. Ava
6. Mia
7. Grace
8. Willow
9. Matilda
10. Ella
Top boy names in Australia in 2022
1. Oliver
2. Noah
3. Jack
4. Henry
5. William
6. Leo
7. Charlie
8. Theodore
9. Lucas
10. Thomas
If you haven't already picked a name for your baby, the top Australian baby names list for 2022 is a great place to start to get the ideas flowing! While everyone has their own opinion on what makes a perfect baby name, always trust your gut. And when in doubt, you can always wait until you actually meet your baby when they're born to see if they suit the name you had in mind.
Related Articles
40 unique baby name ideas you will love
Celebrity baby names: the weird, wacky, and wonderful
Classic baby names that are still cool today