Private Vs Public: What is the best healthcare for pregnant people in Australia?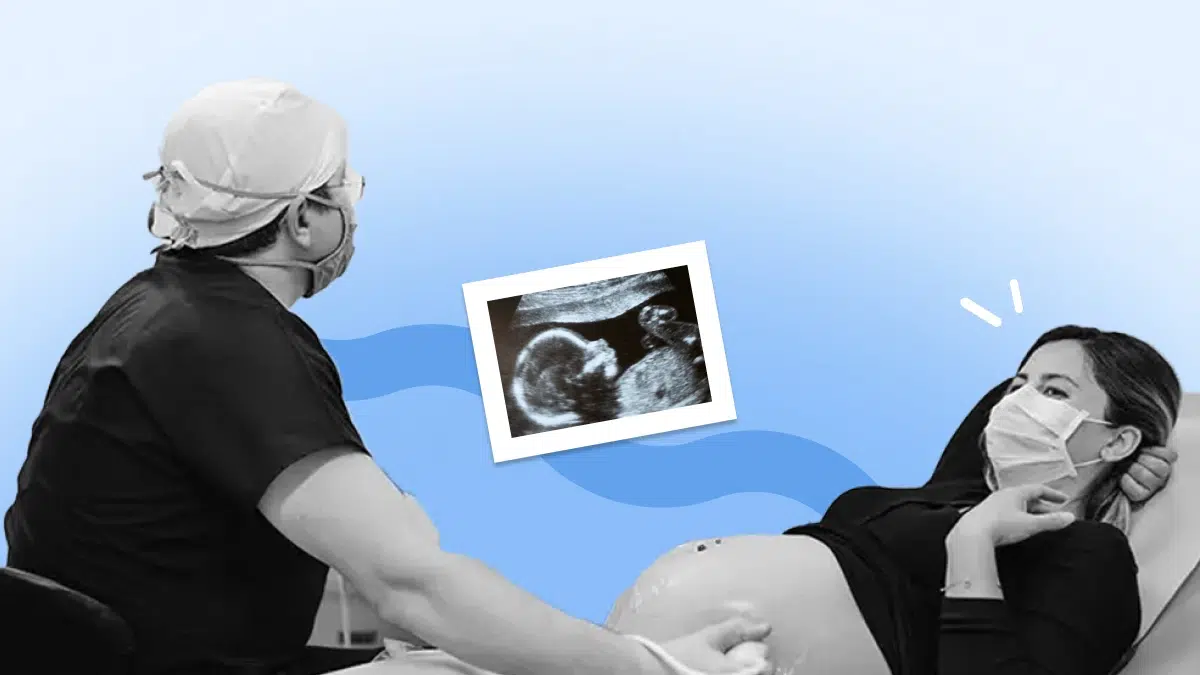 There are so many new things to consider when you become pregnant. While it's way more fun to add cute little onesies to a baby registry, the practical stuff matters. The added medical expenses associated with pregnancy and birth are very, very real. To avoid a surprise bill along with your new bundle of joy, it's vital to be aware of your option for healthcare coverage during pregnancy. We've done some of the legwork so you don't have to.
First things first, if you want to go private you'll need to start this process well before your pregnancy starts. To claim pregnancy benefits on private insurance you'll need to subscribe at least twelve months prior to pregnancy care beginning.
It's important to note that everyone in Australia with a Medicare number is entitled to free care in a public hospital.
If choosing between public and private care is an option for you, you'll want to ask yourself some important questions to determine which you should choose:
What type of provider do you want to work with during your pregnancy? The care you'll receive from a midwife vs. an obstetrician varies greatly so it's important to do your research on this front.
Where do you want to give birth? A hospital? Birth centre? At home? Again, each will be a vastly different experience so make sure you know what you prefer.
What type of pain relief do you want?
Public healthcare: What you need to know
If you choose public health care coverage you'll have options. Access to various models of care within a hospital setting are definitely something to consider. These options may include:
One-to-one midwifery care via a group practice
Access to a birth centre
Shared care with your doctor
The pros
Most public hospitals have facilities to care for high-risk pregnancies and babies requiring intensive care.
You won't have to worry about certain types of care or extenuating circumstances not being covered.
Plenty of options for what type of birth you want to have.
Most public care providers have after-hours availability – this is priceless when you're worried about something that can't wait.
The cons
Public hospitals have a limited number of private rooms and you might be in a shared room after giving birth. It is not guaranteed that your partner will be able to stay overnight.
You may have to wait longer for appointments.
You won't always see the same doctor or midwife.
For antenatal care, you'll likely attend the public hospital's antenatal clinic. You may or may not see the same doctor for these appointments.
If you require obstetric care during birth: you will be cared for by a doctor whom you may have never met or interacted with previously.
The costs
Most of your pregnancy care costs are typically covered by Medicare if you choose to give birth at a public hospital, birth centre, or via planned home birth. It's important to verify this on your own when choosing your care.
Private healthcare: What you need to know
Private health care can provide more predictability with continuous care with the same provider or smaller group of providers. If you opt for private care you'll primarily be seen by an obstetrician or doctor vs. a midwife. Obstetric care varies greatly from midwifery care. The obstetrician may have a midwife that works with their practice but you will be using an obstetric model of care. You'll get to choose your obstetrician and have predictability knowing that the same doctor will care for you during pregnancy and deliver your baby (in most cases but not always).
Where you'll give birth
You'll have less options for where to give birth under private care. If you choose private care, you'll likely give birth in a private hospital. If you know you want a hospital birth, private care can be a beneficial choice ensuring you have a comfortable, private room during birth and recovery. It is possible to have a homebirth via a private insurance program but policies vary and it's important to determine what percentage of a home birth will be covered.
The pros
You can choose your provider and hospital.
Private hospitals have private rooms.
It's more likely you'll know your doctor when you give birth.
It may be easier and faster to make appointments and be seen more quickly.
Your antenatal care will be provided at your doctor's clinic.
The cons
You'll need to verify what your particular plan covers to avoid surprise bills and unplanned expenses.
Certain types of routine care may be excluded from your coverage.
Coverage can vary for vaginal and cesarean births.
Private hospitals may not be equipped to care for you or your baby if either of you require more intensive care resulting in a transfer to a public hospital.
There may still be in-hospital out-of-pocket costs for your birth.
The costs
Do your research ahead of time. Some costs are not covered by private health insurance including: specialist consultations and check-ups with your obstetrician, a portion of the hospital fees, and pediatrician visits. Home births may only be covered up to a certain amount. Due to waiting periods, if your baby is born early, they may not be covered if they require NICU care. Additionally, private care can be tricky with multiples. Medicare rebates may cover what private insurance does not.
Choosing where, how and who cares for you during your pregnancy is not a decision to be taken lightly. If consistency of care and privacy are important to you – private healthcare may be a better fit. However, if options about where you give birth and what type of providers you have access to are your primary focus – public healthcare may be more suited to your needs. No matter what you choose, it's very important to verify what exactly is covered taking into account that surprises and complications can and do occur both during pregnancy and birth. You'll want to be crystal clear on your coverage to avoid any financial surprises down the road.
Related Articles
Risks of going into early labour…. Here's what you need to know
10 life-saving things all parents need to know
The 15 essentials every mum needs in their hospital bag