Allow me to let you in on a little parenting secret: 7th grade maths homework is still the worst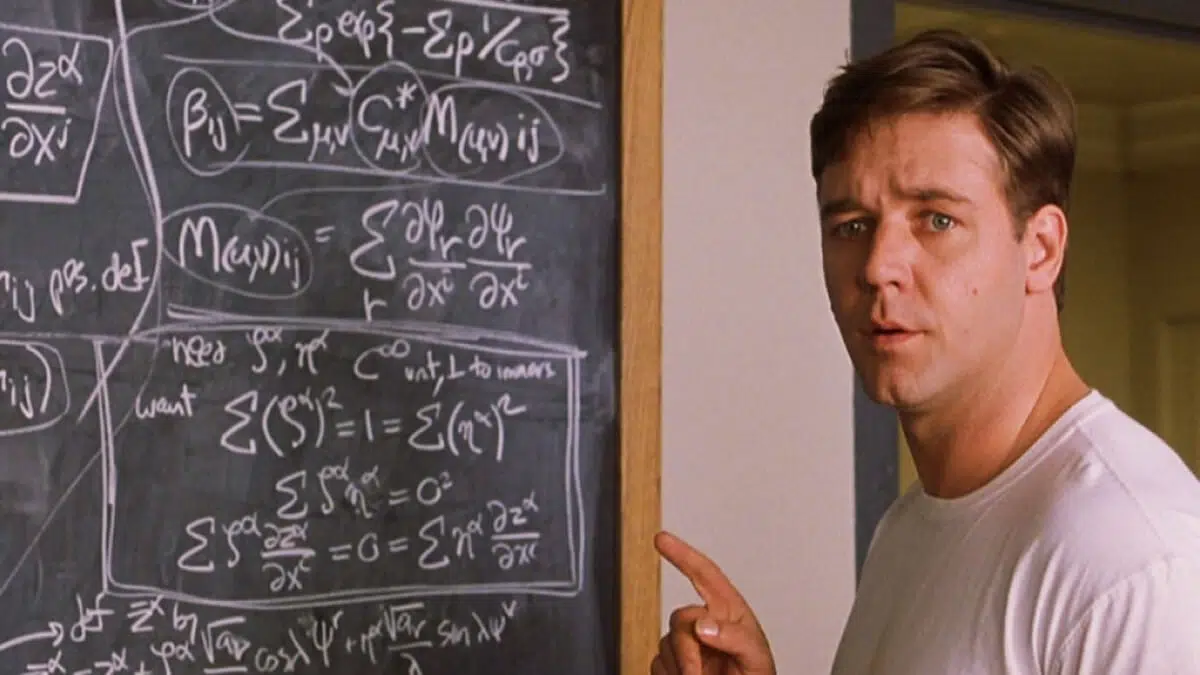 In my house 7th-grade math equates to a never-ending source of homework hysterics and hair-pulling moments. As I find myself embarking on this chaotic journey for the second time, I can't help but laugh at the irony of it all. You see, math and I have never been the best of friends. So, here I am, equipped with a stack of textbooks, a mind full of dread, and an unyielding determination to conquer this mathematical beast alongside my son, Tyler.
A rocky road of numbers
It's no secret that math has always been my Achilles' heel. Just watch me sweat when the bill is called after brunch with the girls, and I have to work out my portion. From the early days of school to the baffling equations in high school, numbers have never been my strong suit. Now, as I face the challenges of 7th-grade math, I find myself struggling to understand the new methods, let alone help my son navigate them.
Tears and triumphs
There are moments when frustration reaches its peak, and tears flow like a never-ending river. Moments when Tyler is convinced that math is conspiring against him. And I, the ever-supportive parent, try my best to comfort him while secretly Googling the Pythagorean theorem for the umpteenth time. To be clear, the tears are mine. But amidst the tears and the occasional dramatic outbursts, there are moments of triumph. When Tyler finally cracks a particularly tough problem, it's as if he's discovered the secret to the universe. We celebrate these victories with a grand display of nerdiness, complete with triumphant fist pumps and victory dances. And if he really grasps the concept, he even manages to explain it to me!
I've learned that it's okay to admit my own struggles and seek additional resources and support. By acknowledging my limitations, I can better empathise with Tyler's frustrations and find creative ways to overcome the obstacles together. It must be said that there are times when Tyler learns by teaching me the formulas. I don't know what that says about the right side of my brain – but it says a lot about my 13-year-old #ProudMum.
Like a lot of parents will tell you, the journey through 7th-grade math homework is fraught with unexpected twists and turns. There are nights when the textbook seems to mock me, and I find myself questioning the meaning of life through the lens of an algebraic expression. My attempts to explain concepts to Tyler often end with both of us scratching our heads in confusion. Who knew math could be so perplexing? I also have to stop myself from verbalising the very real thought of "I have never had to use this as an adult"!
In one memorable study session, we ventured into the realm of geometry. As we attempted to solve angles and calculate the circumference of circles, I couldn't help but wonder if I had entered a parallel universe where logic and reason ceased to exist. The struggle was real, and it seemed like the math gods were playing an elaborate joke on us.
Practical tips for surviving 7th-grade math homework
Now, my fellow math warriors, let me share with you some practical tips for surviving the treacherous world of 7th-grade math homework. Because this is something you can conquer! Consider them your survival guide through this epic adventure:
Designate a quiet and well-lit area specifically for homework. Having a dedicated study space helps minimise distractions and promotes focus.
Break down complex problems into smaller, manageable steps. This approach makes the task less overwhelming and allows for a systematic approach to problem-solving.
Consistent practice is key to mastering math concepts. Encourage your child to engage in regular practice sessions to reinforce understanding and build confidence.
If your child is struggling with a particular concept, don't hesitate to seek help. Reach out to their teacher, enlist the support of a tutor, or explore online forums for additional assistance.
Encourage your child to set realistic goals for each study session. Breaking down tasks into smaller goals provides a sense of accomplishment and helps maintain motivation.
Help your child understand the practical applications of math by connecting it to real-life situations. Show them how math is used in everyday scenarios, such as cooking, budgeting, or measuring. Top Tip: Pizza is a great way to explain fractions!
Maintain a positive attitude towards math and provide words of encouragement to your child. A supportive environment fosters a growth mindset and boosts their confidence in tackling math challenges. As you can see, this was tough for me, as I battled my own bias towards the subject. But I did this internally… as much as possible!
Incorporate short breaks during study sessions to prevent burnout. Stepping away from math for a few minutes can refresh the mind and improve focus.
Embrace the humour in your math struggles and find joy in the journey. Laughter can help alleviate stress and create a more positive learning experience.
Take advantage of resources, such as interactive math games and practice exercises, to make learning more engaging and enjoyable. Try these:
As I reflect on my ongoing battle with 7th-grade math, I realise that it's not just about solving equations or mastering formulas. As we navigate this whimsical world of numbers, equations, and bewildering word problems, let us embrace the chaos, laugh in the face of frustration, and remember that even the most mathematically challenged among us can conquer this epic quest. Together, armed with sarcasm, resilience, and a dash of Google-fueled wisdom, we shall emerge victorious. So, sharpen those pencils, dust off those calculators, and may the mathematical odds be ever in your favour!
Related Articles
All of the ways that parenting made me a better person
How I learned to rediscover myself in the chaos of parenting
Level up your parenting game: Tech-proof your family's digital world through Family Sharing