Give your pre-teen the party of their dreams with these creative ideas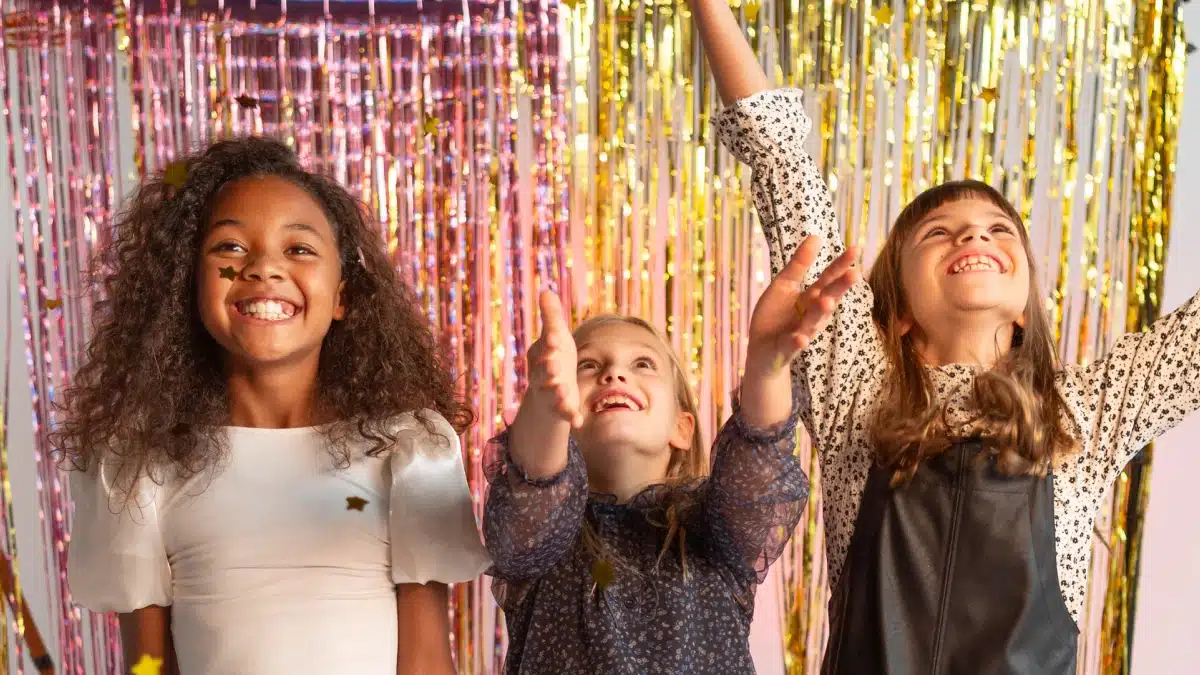 You must be here because you are starting to plan a party for your tween, right? If you're anything like me, you'll have noticed the gap between kids' parties and teenage parties. The gap where the young party ideas don't cut it for your tween and the thought of teenage activities makes us as parents break out into a cold sweat.
If you are feeling this very real gap, don't worry just yet. We've got you.
There are things you need to consider, regardless of our ideas. You know what interests your child the most, your budget, and what you can access in your surrounding areas. Keep all of those in mind when choosing the best party idea for your tween. And most importantly, don't let the 'parent guilt' get to you. It doesn't matter how much you spend or how it compares to their friend's parties – as long as your child has fun on the day, that's all that counts.
Themed birthday party
Themed parties are always a hit with tweens. Some popular themes include Hollywood, glow in the dark, beach, superheroes, and NBA. You can get creative with the decorations and activities based on your chosen theme. For example, if you go with a Hollywood theme, you can set up a red carpet and a photo booth and have the guests dress up like their favourite celebrities. Or, for a superhero theme, have the guests come dressed as their favourite superheroes and set up a DIY cape-making station.
Game night
Game nights are perfect if your tween loves to compete and have fun. You can set up board games, video games, and card games. Another great way to get all their friends involved and having a blast is to set up 'Minute to Win It' games – they are easy and cheap to assemble, and even adults can join in on the fun. You can also add some prizes for the winners to increase their competitiveness.
Movie night
If your tween is a movie buff, then a movie night is the perfect party idea. You can set up a mini movie theatre in your living room or garden and provide plenty of snacks like popcorn, chocolates, and drinks. You can also ask your tween and their friends to choose their favourite movies to watch and have a movie marathon. You can do this yourself or outsource to a company that specialises in setting at-home movie nights up.
DIY Party
Does your tween love to get creative? Then a DIY party could be the answer for you. You can set up different DIY stations like tie-dye, jewellery-making, and slime-making. You can also provide materials like fabric paint, beads, and glitter to let their imaginations run wild. They can take home their creations as party favours – two birds, one stone. Let your tween be involved in planning their DIY party; as creative as they are, this will be half the fun for them!
Outdoor Adventure
If your tween loves the outdoors, this may be the way to go. You can plan activities like a scavenger hunt (so much fun to plan!), a nature walk, star gazing or even a camping trip (you can do all of these at once if you like). Pack plenty of snacks and drinks for the adventure, and while a birthday cake may be hard to wrangle in a camping set-up, a tower of pre-packaged cupcakes will do the trick. You may want to consider inviting the friend's parents if you choose the camping options, or limit the invitees to one or two close friends.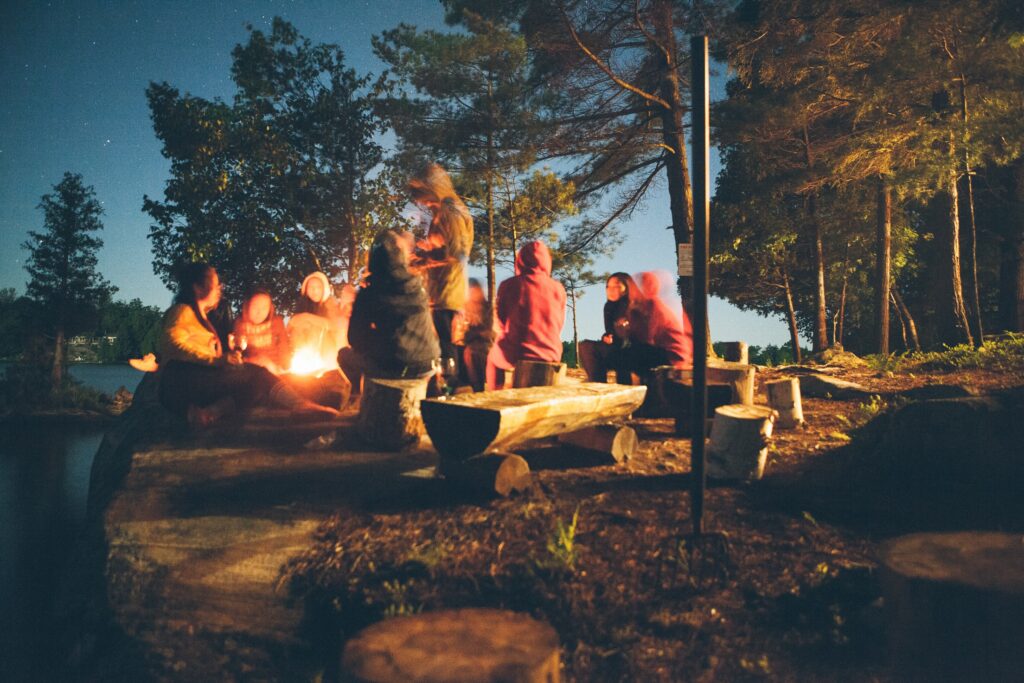 Karaoke Party
Who doesn't love karaoke? You may just have to drag yourself away from the mic! Set up a karaoke machine or have your tween and their friends use a karaoke app on their phones. Provide plenty of finger snacks and drinks, and let the singing begin! You can even have a contest and award prizes for the best performance. Think about warning your neighbours about a slight noise disturbance or handing out earplugs as you go.
Cooking party
Some tweens love to cook and bake, so why not have a cooking party if yours does? Choose a recipe the kids can make together, like biscuits or cupcakes. Provide all the ingredients and let them have fun in the kitchen. They can also take home their creations as party favours, but we do suggest staying close by and having a fire extinguisher on hand – just in case. Or keep it accident-free by getting them to make their own pizza while you cook it in the oven yourself.
Spa party
This option can be moulded according to your budget. You can either book some treatments at your local spa for your tween and some friends or set up a DIY spa station with face masks, nail polish, and other beauty products at home. As a middle ground, you can even hire a professional to come and give the kids mini massages or facials. Make sure there is relaxing music playing, plenty of selfie-ops and fluffy slippers involved, and the party will be a success!
Pool party
If you have a pool or access to one, a pool party is an excellent option at the right time of year. It helps that tweens should all be water safe by this age too. Set up some pool games like Marco Polo or pool volleyball. Provide plenty of sunscreen and poolside refreshments to keep everyone cool – fruit skewers and colourful mocktails will go down perfectly! Be sure to let the other parents know it is a pool party, should they feel more comfortable staying to watch over their tween.
Science party
For the budding scientist in your life, this is a unique party idea they will remember for years. You can set up different experiments and demonstrations for the kids, like making slime or erupting volcanoes. Provide lab coats and goggles to make it extra fun. YouTube and Pinterest will be your best friends here. Use them to research easy-to-do science experiments.
Sports party
Does your tween live and breathe sport? This theme is a no-brainer, then. You can set up games and activities based on their favourite sport, like soccer, rugby, or netball. You can even hire a coach or instructor to come and teach the kids some new skills – or stretch those limbs and do it yourself! There are places where you can buy cheap medals (or even chocolate ones) to hand out to the kids after their matches. Just keep them hydrated and fed, and they will be happy chappies.
Remember, the key to throwing the perfect party for your tween is to be creative and keep their interests in mind. It's not about how much money you spend, but how many smiles you make on the day. Those memories will last your tween a lifetime!
Related Articles
The do's and don'ts of kids' birthday parties
How to plan your kids' birthday party at home
7 Timeless Birthday Party Themes for 2020