What to do every morning before sending your little one off to daycare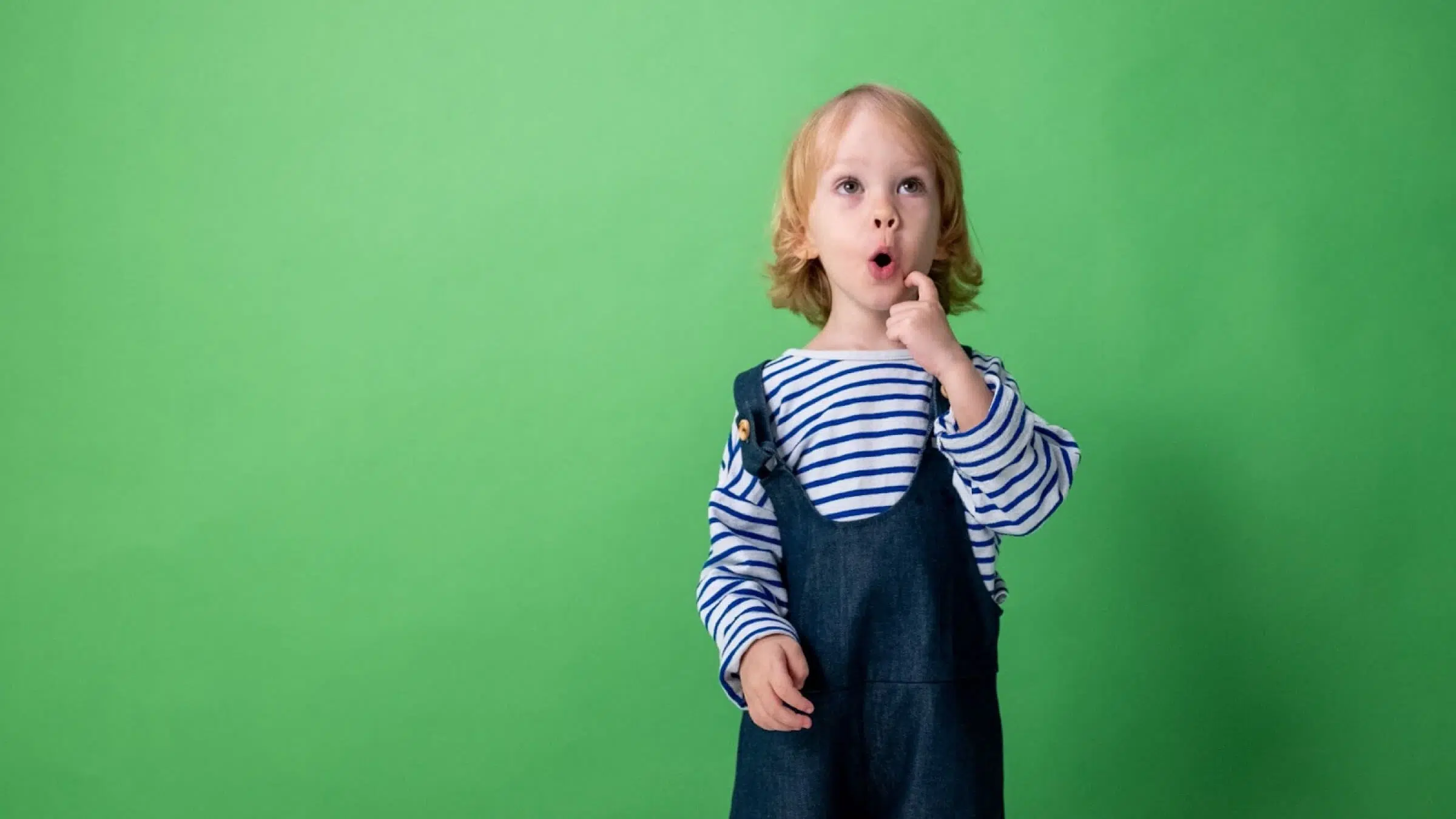 You counted down nine long months to meet them, you woke up countless times night after night to feed, change and soothe them. You watched them take their first step and your heart melted when they finally dropped that very first 'mama' or 'dada'. So it's only natural that you both might struggle with separation and saying goodbye when it's time for daycare dropoff. Not to mention the hectic morning hustle that it takes just to get to the gate.
If they haven't already, chances are your little one will be getting ready to head to daycare or preschool very soon. Or perhaps you're already in the daycare zone and might be struggling with chaotic mornings trying to get out the door (read: every parent, everywhere).
Getting everyone fed, dressed and happy – is a mission far greater than man landing on the moon… So in partnership with MOOV, we've put together a few helpful tips for getting your little one ready for a big day of learning and play.
1. Get prepared the night before
Before having kids you've only got yourself to think about, and you have the luxury of time. But when you're a parent you need to constantly be 3 steps ahead. And when it comes to the morning hustle – getting prepped the night before is an absolute game-changer. It seems so simple – but every time you don't do it, you realise how important it is. Pack, sort, arrange and prepare anything you can the night before.
This might include:
Packing backpacks – hat, sunscreen, water bottle, change of clothes, nappies/spare underwear, favourite toy or comforter, items for 'show and tell' etc
Making lunches and snacks if your daycare/preschool doesn't supply them
Laying out outfits for the next day
Unpacking the dishwasher ready for the breakfast rush
Packing the car
This way you're also less likely to forget something important (like that favourite teddy) when you're rushing around doing a million other things in the morning.
2. Set your alarm
You've likely not used an alarm since your very own adorable alarm clock was born but once you're having to get out the door for daycare or work an alarm clock is helpful. Set yours for half an hour early so you can get up before the family, have a shower and get yourself ready in peace before the chaos ensues.
Little ones don't do well with being rushed – so allow yourself at least an extra 10-15 minutes on what time you actually need to be out the door to allow for inevitable meltdowns/wanting to do things themselves/refusing to do things (need we go on).
Tip: Make sure your little one is getting plenty of sleep overnight, so ideally in bed by 7-7:30 pm to be up around 7 am (or earlier if your routine requires it).
3. Morning hygiene
We know that with daycare comes the inevitable onslaught of germs and nasties – and while we can't avoid these altogether, we can help to prevent them and stop them from spreading. It is best to keep baths and showers at night time if you can (always good to wash off the germs at the end of the day – especially after daycare).
So coming up with a simple morning hygiene routine is a great idea – and as they grow they can start to take charge of things like brushing their teeth, putting on sunscreen, using the toilet and washing their hands themselves.
Tip: Incorporating the MOOV Head Lice Defence Spray into their daily routine is a great way to help keep those pesky head lice out of their hair and away from your home! Prevention is always better than cure!
4. Spend time connecting
We know the mornings can be an absolute mad rush but factoring in 5 or 10 minutes to sit and connect with your child before the day begins can set them (and you) up for tackling the day ahead. Your child is constantly seeking your connection and attention – and so by taking time out to give them that they are less likely to seek it in other, less productive ways.
They are heading off to a whole day without their favourite person in the world (that's a long time for a little person) so giving them a few moments of your time, even if it's just over breakfast, will help them feel secure and safe and more confident to go out into the world.
Tip: If you don't have time to play try singing songs together while you get ready or if you can, walk them to daycare and hold hands and talk about the day ahead.
5. Set the tone
Remember children feed off our energy, so set the positive tones right from the get go. If you're complaining and negative about going to work – chances are they'll be the same about daycare. So try and flip the script, and find the positives so they can too – and talk about them. Tell them how excited you will be to see them at the end of the day and to hear about all the fun stuff they did – and what you're going to do together once you pick them up.
6. Talk through the routine
Even the littlest ones love to know what's going on, so the night before or in the morning talk your little one through the routine and what's going to happen. Tell them where they are going, who is going to be there (eg. a favourite teacher or their best friend) and then whether mummy or daddy is going to pick them up – always remind them that you will be back to get them at the end of the day. Kids thrive off structure and having some sense of stability helps them to feel safe.
Sending your little love off into the world is never easy – and getting fiercely independent toddlers to do anything within a set time frame is near impossible. We know that parents are superheroes and they've usually been up for hours hustling little people before they even set into their workplace to start their job. So with a little planning, and a few game-changing tips you'll know that you've done everything to make sure your little one (and you) are happy, healthy and thriving.
Always read the label and follow directions for use. Consult your healthcare professional before use on infants under 6 months. For external use only. Keep out of reach of children.
This is a paid partnership between Kiindred x MOOV.
Related Articles
Impetigo: Everything you need to know about the bacterial skin infection
When to keep your child home from daycare?
8 things you need to know about snot in children