The importance of story time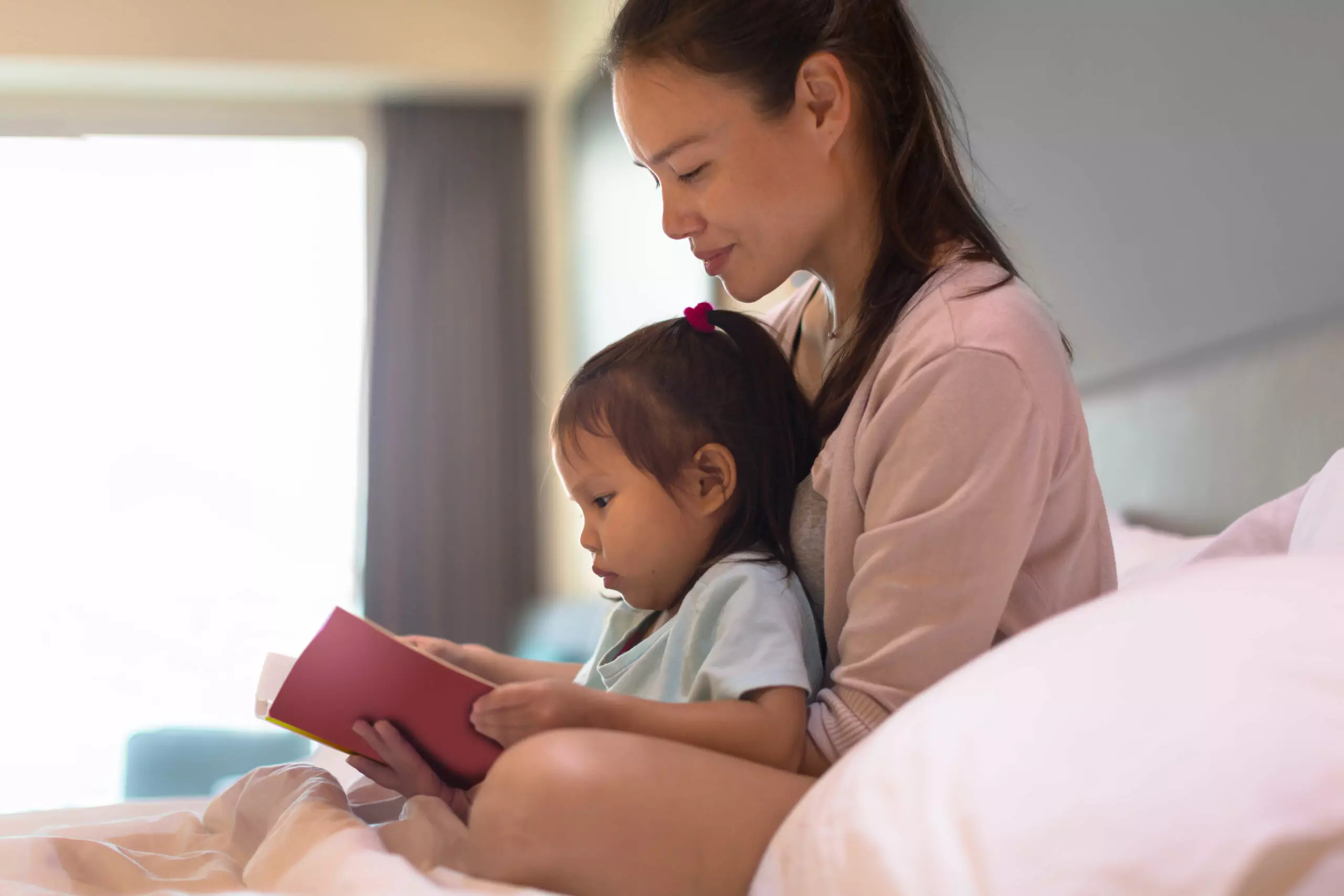 Your little one's development is very important to you, for obvious reasons, so helping them along is key. There are numerous ways to bond with them and teach them little skills in hidden ways. One of those includes storytime. Without them even realising it, you are showing them new ways to imagine and speak, and teaching them about the world. It might not always seem like an obvious tool for teaching, but it is integral to your child's growth.
Why Is It Important?
The benefits of storytime are countless but here are some of the main ones:
Helps them learn basic terms and words
Ultimately, reading books is the quintessential way to increase vocabulary, especially someone who is learning. Books are full of new words and reading them out loud will introduce them to a whole new world.
Matching words to pictures
Not only will they read the words but they can see in front of them what those words represent. Having a cute drawing of a dog next to a sentence about puppies will help them associate words with things. Then they can take this into real life and notice similarities around them.
Amplifies their print awareness
As we all know, reading print is an invaluable skill we all partake in every day. Getting them started early will teach them this practice. You want to show them all of the actions they will be taking as they grow up.
A good practice of social skills
Sharing the book and time speaking will slowly reveal social interaction. It won't be obvious at first but subliminal interactions will start to stick in their brains. Take turns reading with your partner and show them what it looks like to share books. This inevitably assists their understanding of the world.
Bonding time
One of the most obvious benefits! Storytime is an uninterrupted moment without screen distractions. Here you can both focus on speaking, singing, rhyming, and cuddling. Holding them close while teaching them how to begin communicating is a loving activity.
Encourages their speaking and repetition
Reading out loud will lead to some very excitable mimicking! Your little one wants to follow your lead and using their voices to show you is their first step. Learning sounds is fundamental to their language development.
How to start storytime
Luckily, there is no strict schedule or place this has to happen; you can have storytime anywhere! You don't always need a book either. Tell them tales about your culture, family, and childhood. If you want to pick a book, find a picture book, ebook, magazines, anything with words and photos. Find some with plenty of rhyming and repetition because those are key to success and entertainment. Other than that, some good tips include:
Make it into a routine – read at least one book every day and remind them of it at a certain time

Buy a comfy reading chair for you both to enjoy or cuddle up in bed together

Bring out your inner child with plenty of noises, sounds and funny faces – get interactive!

One of the most memorable tokens of childhood is that goodnight book you remember your mum or dad reading to you. The flashbacks of those nights spent repeating that comforting story will be a great gift to give to your little one and to yourself too.