Navigating pregnancy with your rainbow baby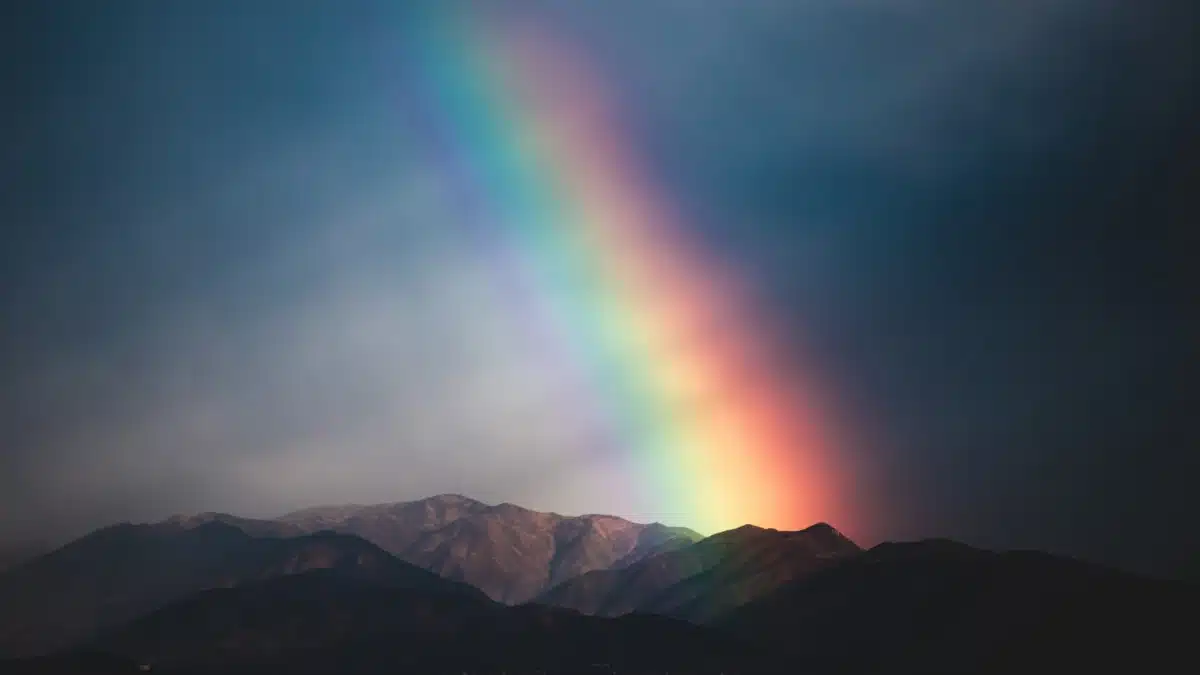 Trigger Warning: This content contains discussions or references to the sensitive topic of miscarriage, stillbirth and infant loss which may be distressing for some individuals. Please use your own judgement around what might be upsetting or triggering for you.
Pregnancy is an exciting and joyful time for most women but for those who have experienced a loss, pregnancy can also bring up feelings of fear and anxiety. This is especially true for women who are pregnant with a "rainbow baby".
As a rainbow parent, I understand that pregnancy after a loss can be heavier to carry with a lot of added emotions in your heart. Hearing the good news again might throw you into a frenzy of unexpected emotions. Trust me, this is warranted and natural.
Today, I am a different person than I was before my miscarriage. I am stronger, more resilient, and more compassionate than ever before. And so are you. While the pain of that loss will never truly fade away, deep down we know that we have the strength to keep moving forward, one step at a time.
So, let me guide you through what to expect when pregnant with a rainbow baby and share tips to help you stay positive during this time.
The meaning and significance of rainbow babies for parents after loss
For the sake of those reading for knowledge or for a friend experiencing a rainbow pregnancy, let's first understand what a rainbow baby is. A rainbow baby is a term used to describe a baby born after a loss that could be stillbirth, miscarriage, or infant loss.
The term "rainbow baby" is derived from the idea that a rainbow appears after a storm. Like a rainbow that follows a storm showing light after a dark and difficult time marking the beginning of a new day, a 'rainbow baby' also symbolises hope and a new beginning.
It's been almost a decade since I had my miscarriage while carrying my first child. The journey from disbelief with joy to disbelief with sorrow ran a short stretch but the impact of that loss has stayed with me – the excitement when I first learned that I was pregnant, to the devastating heartbreak that followed soon after, all too vivid.
After that painful experience, I struggled with feelings of guilt and self-blame, wondering if there was anything I could have done differently to prevent the loss. It took me some time to come to terms with the fact that sometimes, these things happen, and it's not anyone's fault.
Years later, upon finding out I was pregnant again, I truly understood the significance of a "rainbow baby." As I carried my rainbow baby, I felt a mix of emotions – excitement, joy, and a sense of hope for the future. I couldn't help but think of the baby I had lost, but at the same time, I felt a renewed sense of gratitude for the miracle growing inside me. The reason truly hit home why this precious is called a rainbow – it's because they really do restore your faith in life with an indescribable joy and happiness that you can bask in.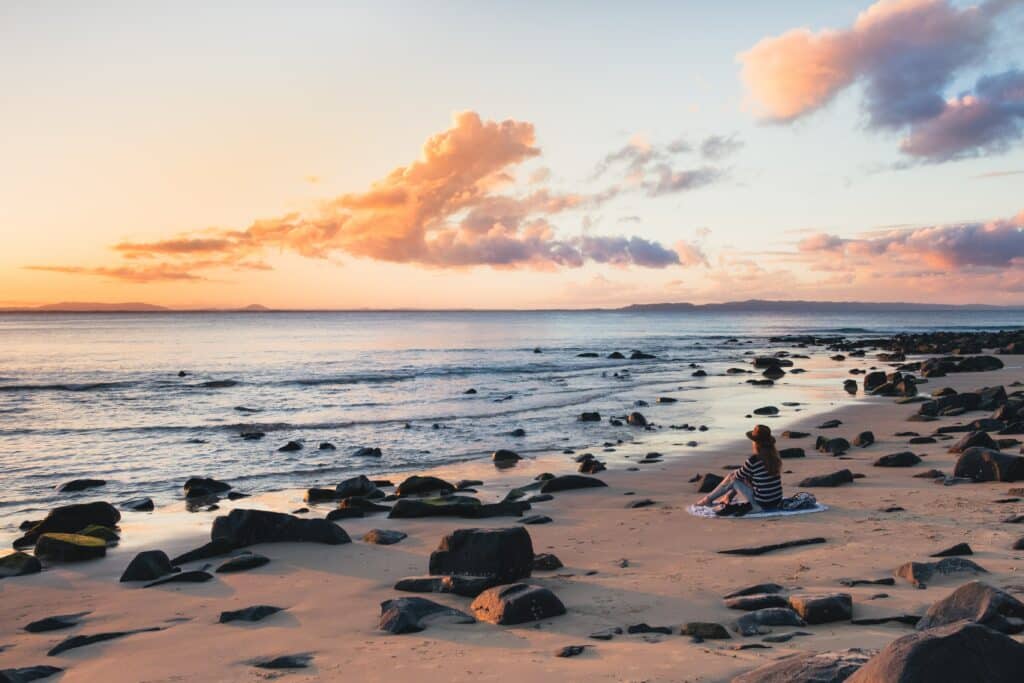 What to expect when you're pregnant with a rainbow baby
Pregnancy after a loss can be a rollercoaster of emotions. It is normal to feel anxious, scared, worried and everything in between during this time. Here are some things to expect when you're pregnant with a rainbow baby:
Increased monitoring: Your obstetrician might suggest more frequent prenatal checkups and ultrasounds keep a closer eye on your little one's growth and development. I know it might sound overwhelming, but trust me, this extra monitoring can actually bring a sense of reassurance and help ease any worries you may have.
Mixed emotions: As a parent expecting a rainbow baby, it's totally normal to experience a range of emotions, from pure happiness and excitement to fear and anxiety. Give yourself permission to connect with your feelings if you find yourself feeling guilty for being excited about this pregnancy, or if you're constantly worried that something might go wrong. It's all part of the process, and you're not alone.
Increased anxiety: It's totally normal to feel anxious, especially after a previous loss. But there are a number of ways to cope with those feelings from seeking support, meditation, staying active, taking care of yourself, focusing on positive affirmations to even simply focusing on taking it one day at a time. Remember, it's normal to feel anxious during pregnancy after experiencing a loss. Don't hesitate to reach out for help and support. You don't have to go through this alone.
Difficulty bonding: It can be challenging to bond with your baby during a rainbow pregnancy, especially if you have experienced a loss before. Give yourself time and permission to grieve, but also allow yourself to feel joy and excitement for this new baby.
Physical symptoms: Pregnancy symptoms can be more intense during a rainbow pregnancy, such as morning sickness, fatigue, and breast tenderness.
How do you stay positive during a rainbow pregnancy?
Staying positive during a rainbow pregnancy can be challenging, but it is essential for your emotional well-being and the health of your baby.
Here are some tips to help you stay positive:
Seek support: Reach out to your family, friends, or a support group who can understand what you are going through and offer emotional support.
Consider therapy: Consider seeing a therapist or counsellor who specialises in pregnancy after loss. They can provide you with tools to help manage anxiety and other difficult emotions.
Practice self-care: Take care of your physical and emotional health. Get enough sleep, eat a healthy diet, and engage in activities that make you feel good, such as yoga, meditation, or spending time in nature.
Stay active: Exercise can help alleviate anxiety and boost your mood. Talk to your doctor about safe exercises during pregnancy.
Celebrate milestones: Celebrate every milestone, no matter how small, such as hearing your baby's heartbeat or feeling their first kick. Celebrating these moments can help you feel more positive and connected to your baby.
Talk to your baby: Talk to your baby and express your hopes and dreams for their future. It may feel strange at first, but it can be a great way to bond with your baby and feel more positive about your pregnancy.
Focus on positive affirmations: Repeat positive affirmations to yourself, such as "I am strong," "I trust my body," and "I am capable of handling any challenges that come my way."
Take it one day at a time: Instead of worrying about the future, try to focus on the present moment and take it one day at a time.
Bringing a new baby into your life can bring up a lot of emotions and memories. It's natural to compare and contrast, but it's important to remember that this little one is their own person, with their own path to follow. They are not defined by any past experiences or losses, and they deserve to be celebrated and loved for who they are, in their own right. 
So take a deep breath, embrace the newness and uniqueness of this little being, and trust that your love will help them flourish into the wonderful person they are meant to be.
If you or someone you know has recently experienced a miscarriage and needs support, please visit Pink Elephants.
If you or someone you know needs support after experiencing stillbirth, please visit Stillbirth Foundation Australia.
Related Articles
What is a rainbow baby?
Understanding miscarriage and baby loss
5 signs and symptoms of miscarriage