The toys vs the living room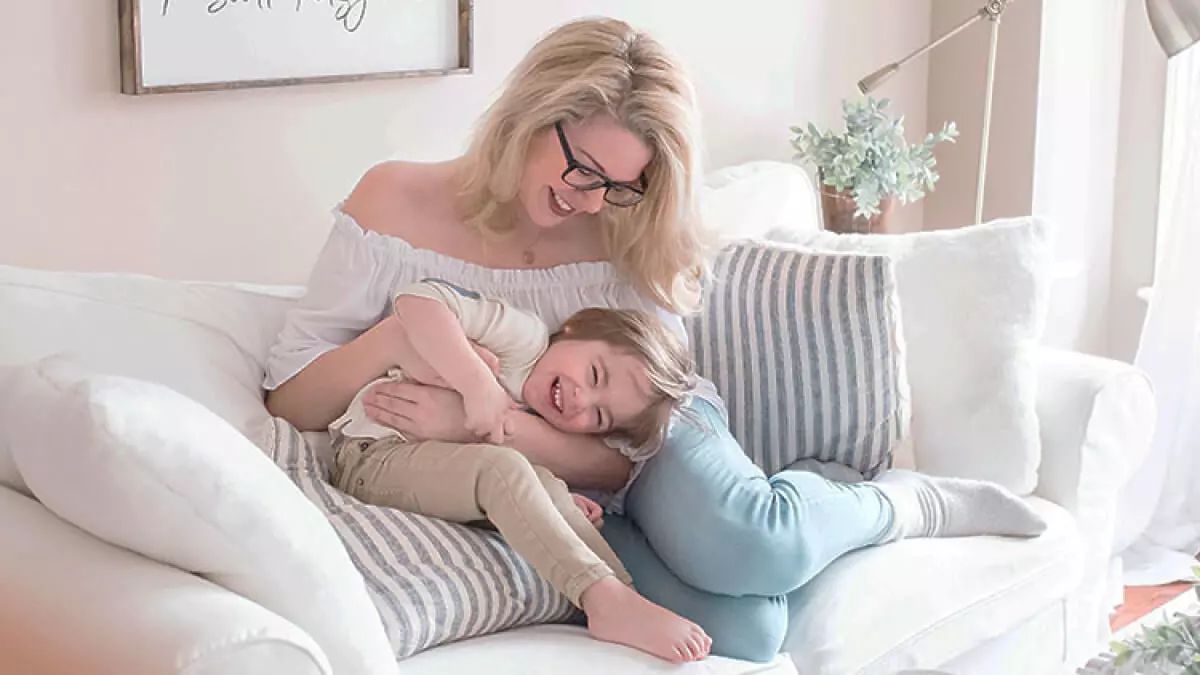 When it comes to creating a harmonious space in the home, it really depends on your individual child's needs. You might have a child that can happily go off and play dolls on their own or one that needs to sit close to you (in the lounge room) as they play with Lego.
Whether or not you choose to have your lounge room as the play area, it will often become the case anyway – especially throughout the first few years!
So it doesn't matter how much you want to have a playroom or for them to play with their toys in their bedroom, they're not going to want to be away from you. They will bring out whatever's there, and the clutter will slowly crawl into your lounge room. Rather than fight the inevitable, it is a good idea to get a storage system in place that is going to work for your home. A cube style system is a great option as they come in many colours such as birch or white, which can still look stylish. Getting a storage system in place will help you easily pack away any toys for those times when you want it to actually look like a lounge room and is a great way to get your little one's to help pack their things away.
You can also get some great play-mats that have baby focused graphics on one side but look like carpet on the other.
Finally, try not to get too caught up in this change – it won't last forever! You don't have to renovate your house or implement .a whole big system because it's only going to be for about two to three years that they'll want to be in that area. After that, their playroom or bedroom will become their haven and when they do come out to do stuff it will probably be on the dining table or homework area.