How to survive the Sydney Family Show (and still like each other at the end)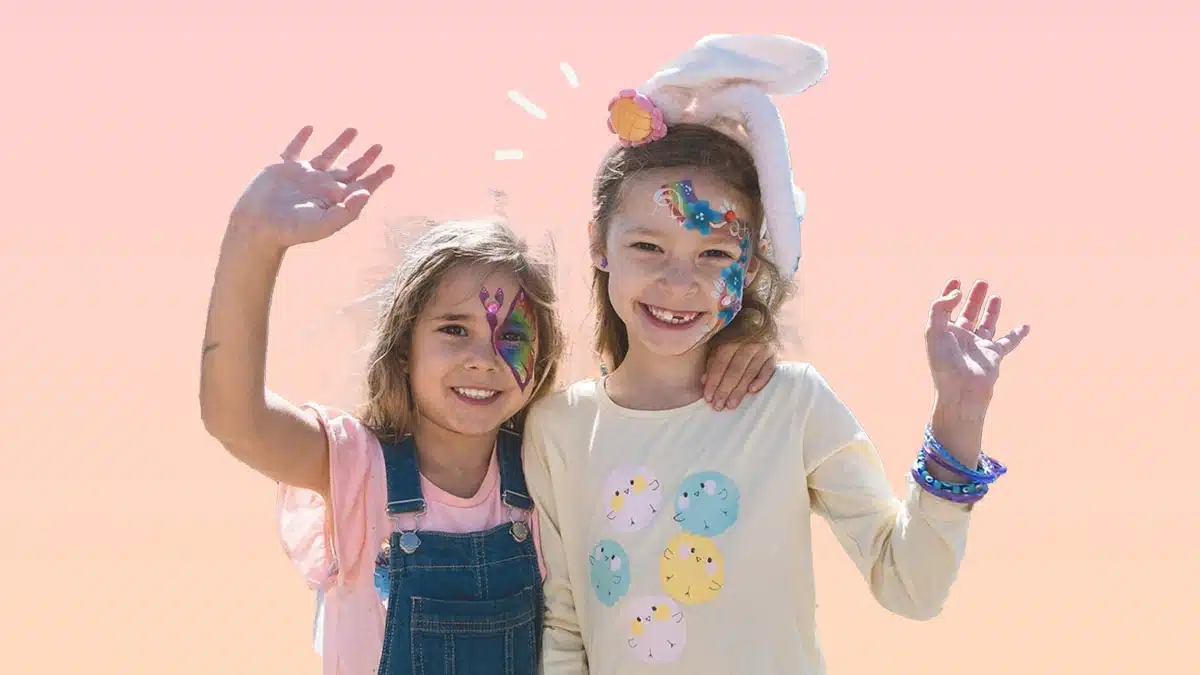 The Sydney Family Show is back for 2023 and will be descending upon the Entertainment Quarter at Moore Park from April 6th-23rd.
Families can enjoy entertainment, amusement rides, show bags, games, food vans, interactive activities, experiences, and competitions, including the Rabbit Hopping competitions and Dogs in the Park feature. If reptiles like lizards, turtles, snakes and crocodiles are more your thing, you can learn all about them and get your photo taken with them, too, at one of the four daily shows held at 12pm, 1pm, 2pm and 3pm.
For the adrenaline seekers in the family, three-hour unlimited ride passes are available this year (based on session times) and provide great value for money for ride lovers. For $50 per person, you can enjoy dodgem cars, carousel and jumping castles to the Giant Slide and heart-stopping adrenaline-fuelled Super Sizzler plus loads more.
For kids, the Sydney Family Show is a day of fun and excitement, but for parents, it can be a whole other ball game. So, if you're planning to attend the event this year, here are some tips for how to make it out alive and still smiling.
Plan ahead
If you plan to drive to the Family Show, the Entertainment Quarter does have a 2000 space carpark.
Because the show falls under an event day, a $30 flat rate fee for parking applies. However,
you can avoid this fee by making a purchase of $10 or more at any of the Entertainment Quarter stores, restaurants or cinemas and validating your ticket either in store or at the Wilsons cashier.
Public transport is another great option with EQ being easily accessible via light rail and bus – neither of which involves fighting for a parking spot!
Budget
Life is expensive these days whether you are a parent or not so there is no shame in looking for ways to save a coin or two.
Having a budget in mind for a day at the show can really help to not only alleviate some of the stress but can also help in setting expectations with your little ones too (more on that shortly).
When I was a kid my mum would always pack our lunch when we went to the Family Show (back then it was the Easter Show) as a way to save some money…and also avoid all of the fatty, greasy food that was on offer! She always, always brought cash for an ice cream though.
Prepare for stimulation overload
The Sydney Family Show is a wonderful cacophony of sights, sounds and smells. Add to that adrenaline pumping rides and sugary treats at every turn and you are looking at sensory overload galore!
If you notice your child becoming overstimulated (for example, getting grouchy, aggressive or bursting into tears) try to find a quiet place where they can calm down – and remember to stay calm yourself.
Set expectations
There are so many things to see and do at the Sydney Family Show, it's only natural that kids will want to do it all – especially if it's their first time going. If possible, try to chat with your family ahead of time about what everyone wants to do and try to plan accordingly. Having a rough itinerary can be really helpful in planning how the day will pan out and will hopefully mitigate some disappointment from grouchy littles that they didn't get to see the farm animal exhibit!
Prepare for the elements
This is a bit of a no-brainer but shade can be hard to come by at the Family Show – it's every person for themselves! Make sure you come prepared with hats, sunscreen and water so you don't find yourselves dehydrated after standing in line for an hour for the Gravitron.
Have a little debrief
Taking the kids to the Family Show can be an exhausting experience for parents, and potentially even one they dread. However, it's likely one of the highlights of your kids year!
Try spending some time on the way home chatting to you children about their day at the show – what they loved, what they learned and what they would want to do again. No matter how worn out you are, we guarantee that hearing their excited stories will make the day out all worth it.
Where is the Sydney Family Show?
The Entertainment Quarter – 22 Lang Rd, Moore Park NSW 2021
When is the Sydney Family Show on?
April 6th-23rd.
How much are tickets to the Sydney Family Show?
Entry prices to the Sydney Family Show are $25 for an adult (16+ years), $13 for a child (3-15 years), and $65 for a family of four. Rides, showbags, carnival games and some attractions are at an additional cost.
For more information and to purchase tickets, visit www.sydneyfamilyshow.com.au