How to pack your car to be ready for anything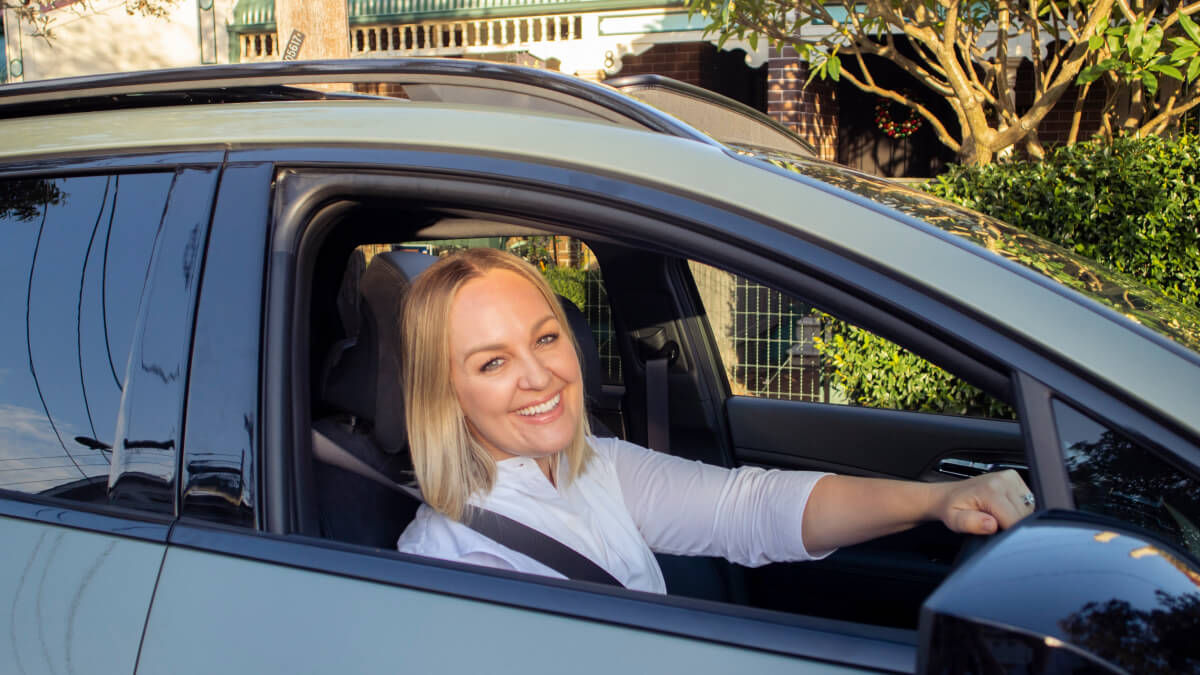 As parents, we're pros at packing the baby bag and packing the pram – but what about the car? The car can be something that many parents often forget about, but with some careful planning, your car can be your ultimate best friend.
From practising how to get the capsule in and out, to making sure the pram actually fits, to ensure you have all the essentials ready for any potential blow-outs or blow-ups… Thanks to our friends at Kia Australia, here are some tips for packing your car with little ones.
The right fit
No matter what kind of pram you dream of cruising the pavement with, first and foremost you need to make sure it fits into your boot. Unless you're planning to never take your pram anywhere with you – this is a deal-breaker.
It's also a good idea to practice getting the pram in and out of the car so you're familiar with doing it under pressure (the same goes with the capsule/car seat).
The backup baby bag
You'll no doubt have your baby bag perfectly packed for your outings, but as any parent knows, things don't always go according to plan. Whether you stay out later than you intended, or the baby decides it's a 6 poo kind of day (and you only packed for 5) it never hurts to be over-prepared.
Pack an extra baby bag that stays in the car with:
Spare nappies
Wipes
Nappy bags (these are handy to have for dirty nappies, soiled clothes and can also double as vomit bags!)
Change of clothes
Portable change mat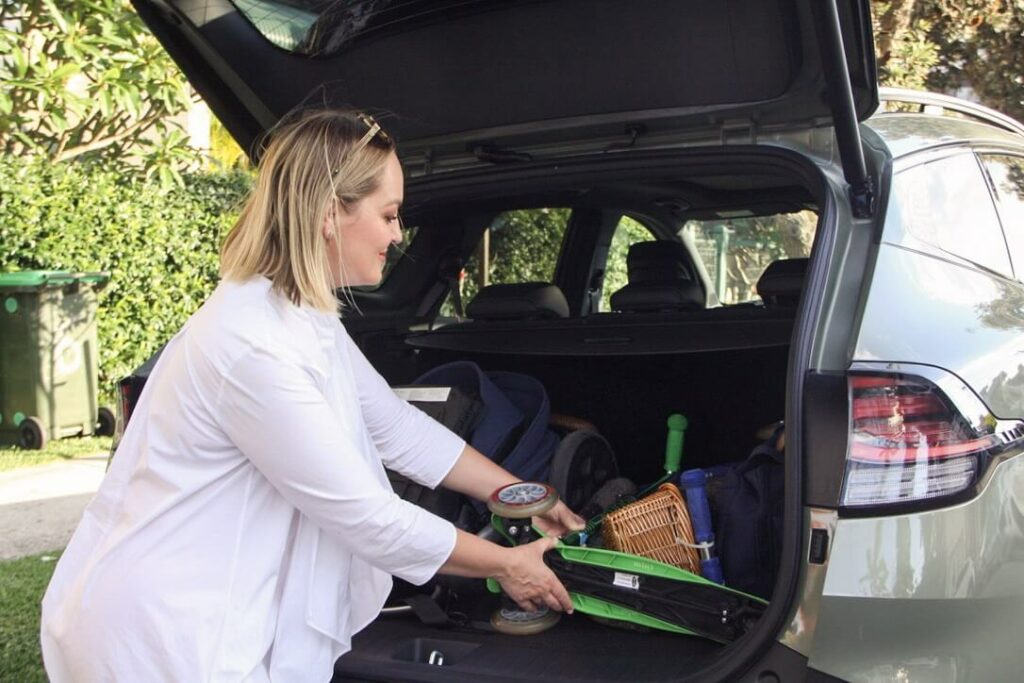 First aid kit
Having a dedicated first aid kit that you keep in the car is a great idea to make sure you have everything you need in case of an emergency. Make sure you regularly check it and keep it stocked with essentials, especially bandaids and sunscreen which are always important to have on hand.
Be all-weather prepared
Depending on what time of the year it is, throw in a couple of spare jackets and beanies for colder weather or spare hats, towels and swimmers for hot days.
You can always guarantee if you don't pack swimmers or a change of clothes – the kids will find a body of water to splash around in!
The grown-up essentials
It's not just the little ones that like to have the essentials at the ready, it can be great for us grown-ups too.
Having a few handy things like tissues, hand sanitiser, lip balm, a pen and paper, a spare pair of sunglasses and a phone charger can be a great idea.
Distractions and 'in case of emergency' activities
It's always a good idea to have a small stash of toys, books or pencils for colouring in – just in case. These are great for longer trips where the kids get cranky, but also if you're out and about and decide to pop into the shops or a cafe for lunch.
Other notable mentions…
Grocery bags – handy to have for when you're doing a shop but also can be useful for carrying all the things.
A picnic rug – is always a good idea to have on hand.
A spare towel – great to have for wiping down wet/dirty/sandy children and to also provide backup for any spills or messes in the car.
A roll of toilet paper – IYKYK. When your child is toilet training (and even for those first few years after) it can be good to have a little TP on hand just in case. Because when a child has got to go, they've GOT TO GO.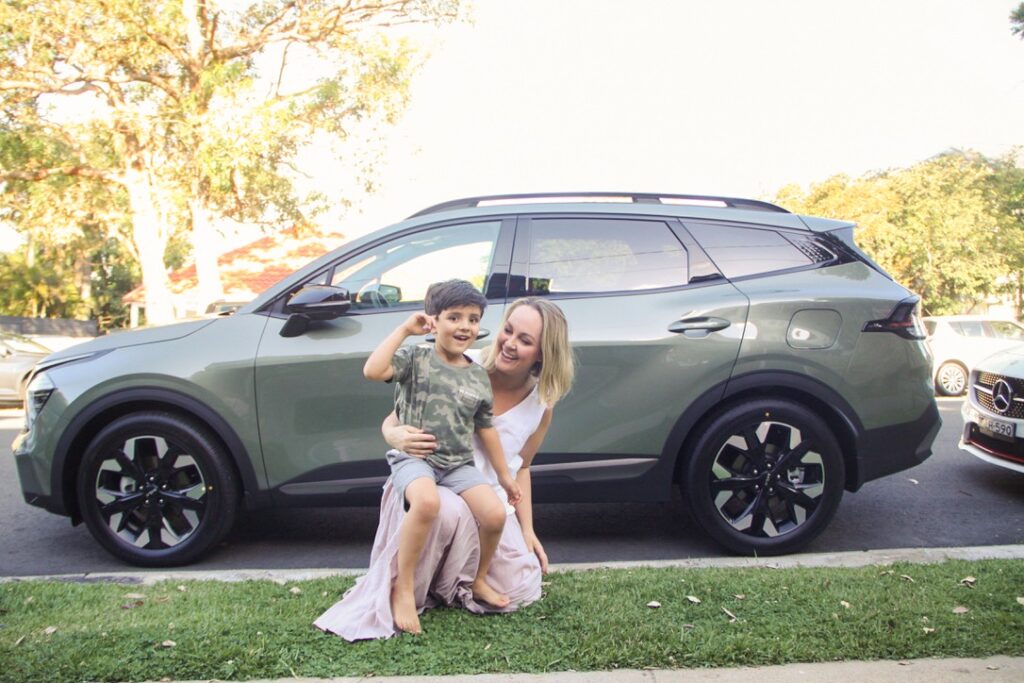 Being organised and prepared means you can take on anything that gets thrown at you (like a dummy, a rogue teddy or a poonami). Your car really is your best friend as a parent. It's a moment of peace and quiet knowing the kids are strapped in and can't run away. It's a getaway vehicle for escaping the chaos to go meet your friends for dinner or a co-parent when the baby refuses a nap and the only place they will sleep is in the car.

The Kia family car range is made for modern families. All their cars are designed with safety at the forefront without compromising on innovation, sophisticated styling and of course, the all-important storage space. Combining remarkable performance and comfort with intelligent technology, parents can rest assured knowing that their precious cargo is cared for.

This is a paid partnership between Kiindred x Kia Australia.

Related Articles
The ultimate family road trip survival guide
8 reasons the Kia Sportage is the perfect family car
What to look for when shopping for a new family car

<script type="text/javascript"> (function($){ $("img.lazy").lazyload(); })(jQuery); </script>