Introduce your child to a lifetime of healthy eating habits by following Brittany's eBook – a nutritious plan for baby's first foods.
Nutritious plan for baby's first foods
Over the past 10 years, Brittany has seen a spectrum of various clientele and conditions. Since becoming a mother, she has focused on paediatric nutrition, in addition to preconception, fertility optimisation, IVF support, pregnancy, lactation, and post natal nutrition.
Brittany handles each customer as an individual. Her approach is using food as medicine but also supports this with evidence based nutritional supplements and herbal medicines to boost, support and speed up results in her customers.
Brittany is an Award Winning Clinical Accredited Nutritionist and Western Herbalist with 12+ years experience and is a mum of two.
Brittany has a special interest in the areas of fertility, prenatal and postnatal, and paediatric nutrition. 
She is the founder of the children's supplement company I'm Nutrients and co-founder of Eius Fertility Nutriceuticals and industry leader for online nutritional education platform, Day One Fertility. 
She is the recipient of many awards for her work including; ATMS's Highly Commended Practitioner of the Year 2021, Lux Life's "Nutritionist of the Year 2022" and Winner of a SheCom Award 2022.
Bachelor Health Science (Nutritional Medicine) | Adv Dip Western Herbal Medicine | Cert. Paediatric Nutrition (Monash University) | Post Graduate Cert. Human Nutrition (Deakin University)
Starting Solids e-book + Recipe Book Bundle
How will it help
Find out how to tell when your baby is ready for solids and what signs to look for.

What are the best first foods and how do you give them to your baby?

Advice on allergens, rice cereal, and the truth about salt

Advice and help that isn't biassed about breast and bottle feeding

What are the most important nutrients for your baby and what foods have them?

What's the difference between A2, regular cows milk, and goats milk, and how do you know which is best for your baby?

How to help your baby's gut health and everything you need to know about prebiotics and probiotics

Find out about food allergies and sensitivities so you can avoid them.

Lots of advice on how to store and prepare baby food

Plus meal plans and a guide to feeding.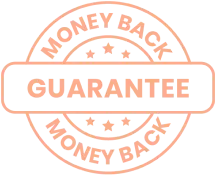 We are confident you will find value in our series, but if you disagree - we will provide you with a 7 DAY MONEY BACK GUARANTEE!*

*We do ask that you make the effort to complete at least 70% of the series.



Everything you need to know about starting solid foods? The only toddler recipe book bundle you'll ever need.
GET STARTED NOW
"My daughter started solids with Brittany's Starting Solids e-book. Brittany advises about healthy food and allergies. Menus and recipes make solids easy. All mothers and everyone interested in baby nutrition and health should read this book. Simple, nutritious. Always."

Angie 36, First Time MUM
Our experts have been featured in