Growbright's Natalie Norman is on a mission to make families 'sleep like babies'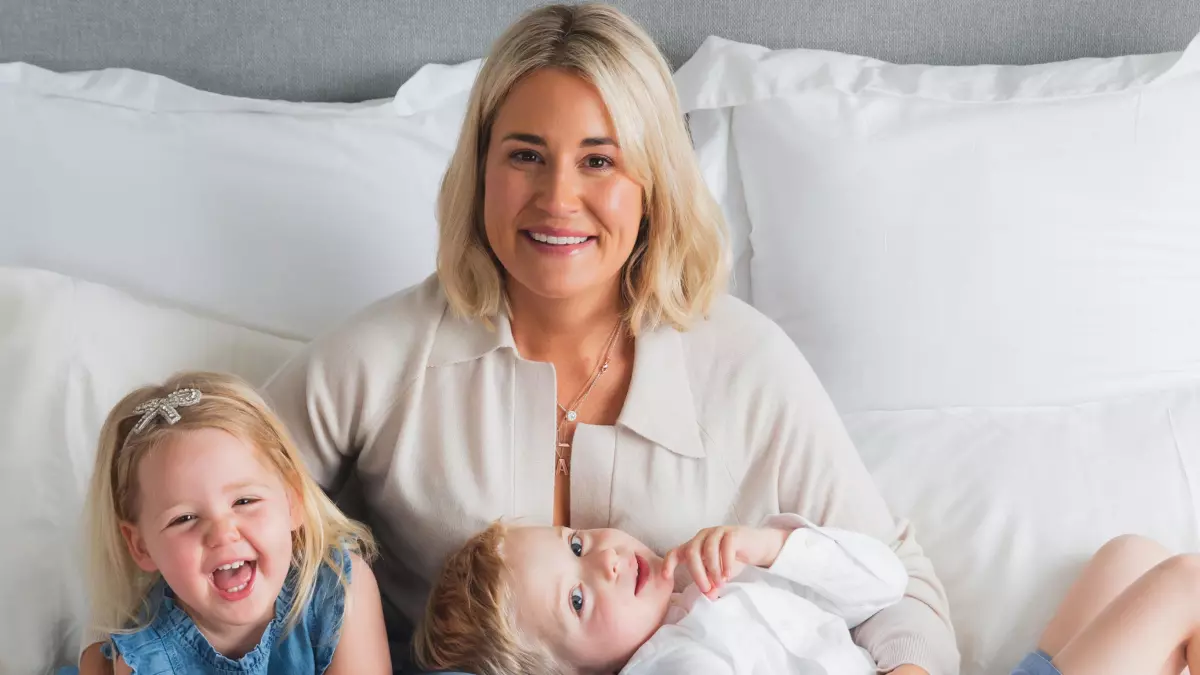 Founder of Growbright, Natalie Norman, was born into the sleep industry, her family owning one of the biggest mattress manufacturing companies in Australasia. Perhaps not surprisingly, when Natalie became a mum, sleep was one of her biggest concerns – and the reason she wanted to help other families by spreading the sleep love with products and advice.
Growing up around factories and working in the 'sewing line' at 14 – a 'hobby' she now speaks affectionately about – and with a background in product design, the ideas to start her own mattress and sleep product brand after becoming a mum was about as effortless as the sleep she hopes to offer her customers.
Of course, launching Growbright didn't come without challenges; falling pregnant with her second baby and falling ill for a meaningful period of her pregnancy, threw a major spanner in her business plan.
Because we're all about sharing sleep success secrets, many of us being parents to little ones ourselves here at Kiindred, we were excited to sit down with Natalie to discuss the genesis of Growbright, her biggest business wins so far and tips for managing the #mumboss #juggle.
Can you tell us a little bit about your business?
Growbright is here to help make the journey of becoming a new parent that little bit easier, so you can spend more quality time with your baby, and less time trying to figure things out.
We know that sleep is one of the most complex parts of you and your baby's life, which is why we designed the airnest system; a range of products that work together to help you make your baby's sleep environment safer, cleaner and better.
Driving this is the fact that each year 375,000 children are born across Australia and New Zealand, and we believe there shouldn't be a single one lost to sudden infant death syndrome (SIDS) or suffer any other negative health effects from how they sleep.
We believe that by growing confident parents, through helpful products and advice, we'll grow happier, healthier and bright-eyed families.
Where did the idea for Growbright come from?
Sleep was my number one concern the first time around – both for my son, my husband and me. Now I'm on a mission to help all families sleep like babies – safe and sound. As a mum who grew up in the sleep industry with a career in product design, I saw both a gap and an opportunity in the baby mattress and sleep product market.
When setting up our nursery, I became aware that many of the product standards were not mandatory and that many cot mattresses available also came with risks that parents are not aware of. I wanted other parents to know this and to give them better, smarter options when it came to setting up the safest sleep environment for their little ones.
I also realised that despite there being no shortage of information and advice out there, it was often confusing, conflicting, opinionated or just bad. It dawned on me that there must be a better and simpler way to get prepared before a baby is born and to build confidence in everything that comes after. That's when the concept for Growbright was born.
How did you take the business from idea to reality – what was that journey like?
I have a strong passion for product development, and through my earlier career I spent my days working in Business & Product Development whilst managing teams across the other business functions (such as operations/marketing/sales) so I was in a good place to understand many of the business requirements.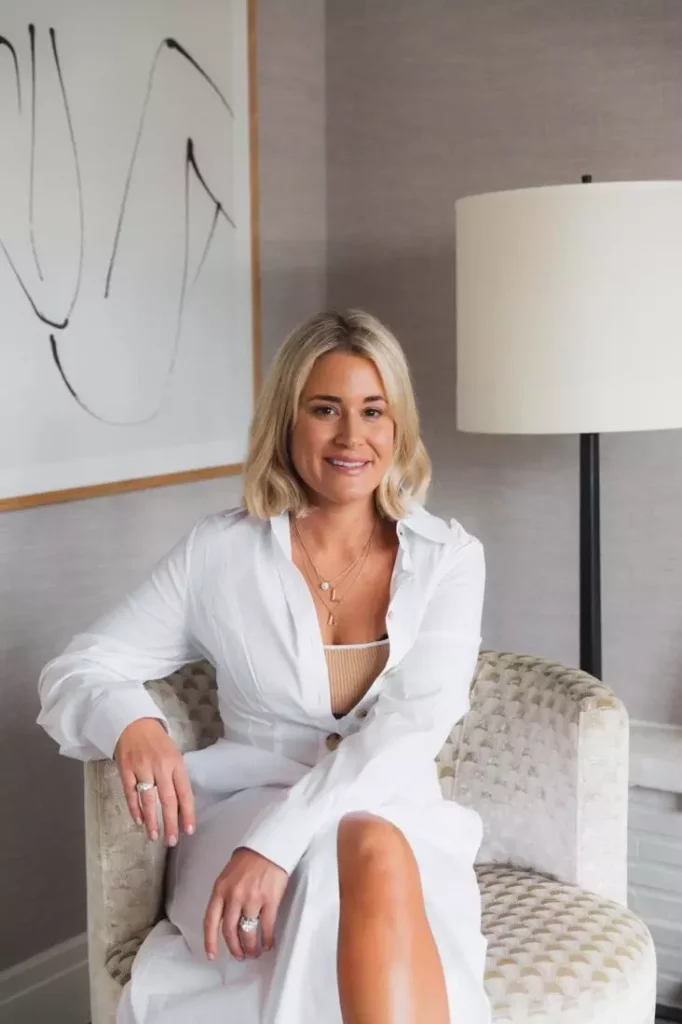 Where I fell short was online marketing as I had very much worked in B2B. So I decided to bring on an agency to help me bring the concept to life. They were a huge support in launching the business as I fell pregnant during the start-up phase which made things fairly testing in the early days.
It was exciting and nerve-wracking all at the same time – but I really enjoyed the process of setting up and shaping how the business would look. There is so much I didn't know, so there was a lot of learning on the way. I just keep putting one foot in front of the other and it takes shape – I really love the 'start up' business.
What are some of the biggest hurdles you have faced with Growbright?
I became pregnant during the set phase of the business; I didn't do pregnancy well and became very ill for the first 20 weeks which was not easy to hide. There were a lot of internal battles going on as to whether to push through and launch or wait until I had Amelia and was able to come back to work. I felt so strongly about the product and how far the launch phase had already come that I decided to push forward with the help of a very business savvy girlfriend to step in as business manager for 3 months and an amazing marketing/operations manager helping with pretty much everything and I am extremely grateful for it.
I have also found it very challenging through COVID and helping to support the team, it's hard to keep motivation up when we are all working from home (myself included). I love a good team environment and find it really important for [work] culture.
And what about your biggest achievements so far?
Continuing to see strong growth of the airnest Mattress through both the Australia and New Zealand markets, whilst also successfully launching new sell-out products with our maternity range (which we won an award for) and airnest Junior pillow. These continue to be strong sellers and I am excited to continue to develop innovative products.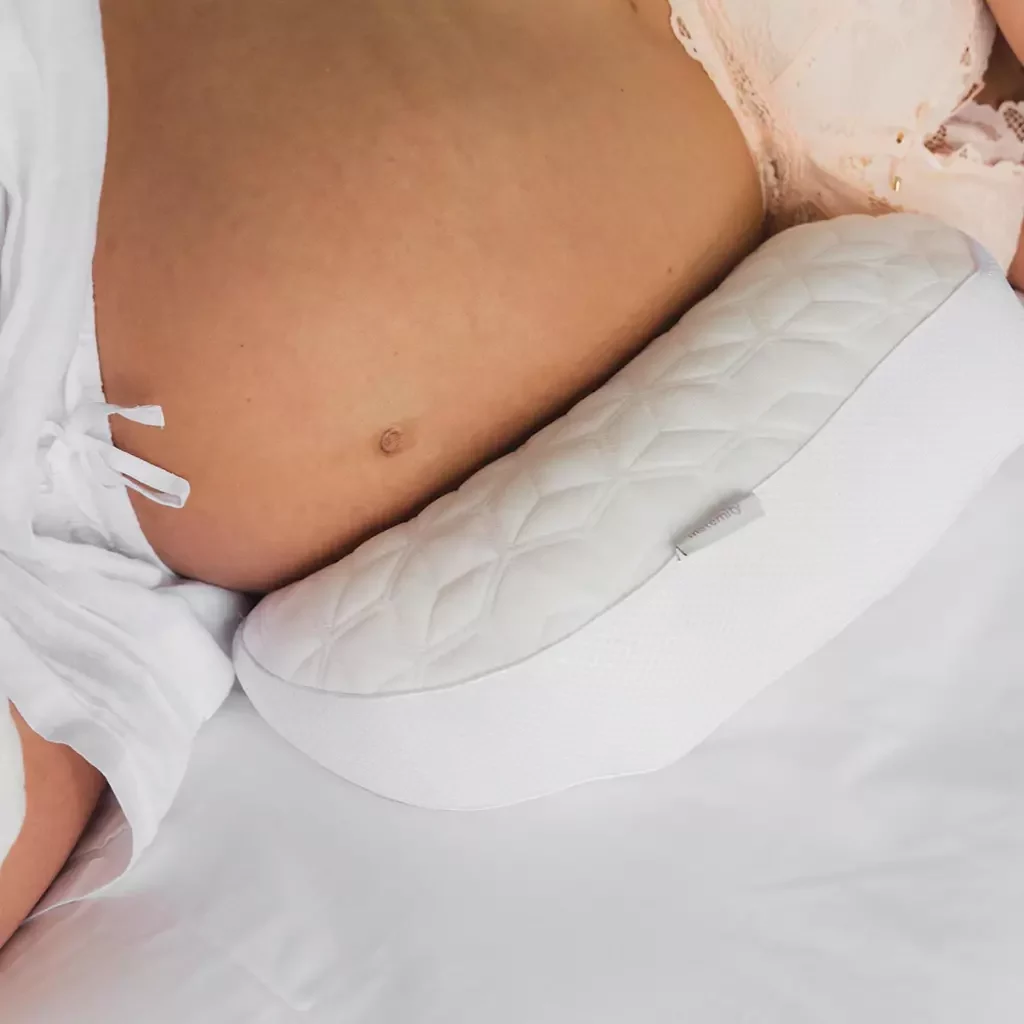 Surviving the last two years with having the kids at home was also a major feat!
At what point in the business did you have kids? Or did you already have kids when you launched?
My son Liam was 1.5 when I started developing the business. I became pregnant with Amelia about 3-4 months into it and we launched a month before she was born and held our first trade show the day she was born (fair to say I needed some help).
What impact does having kids play on you as an entrepreneur/founder?
It's really hard to pull the hours that you need to make a business happen as well as feel you are not missing the early years with your children. There were (sometimes still are) a lot of 5 am starts before they wake up. I have had to choose between opportunities and my children before which may have slightly slowed growth, but I really don't want to miss this stage and I can tell when my kids need me.
I had a lot of help from my mother in the early days and now have a fantastic nanny which means I still get a lot of time with the kids, I just need to be really well planned.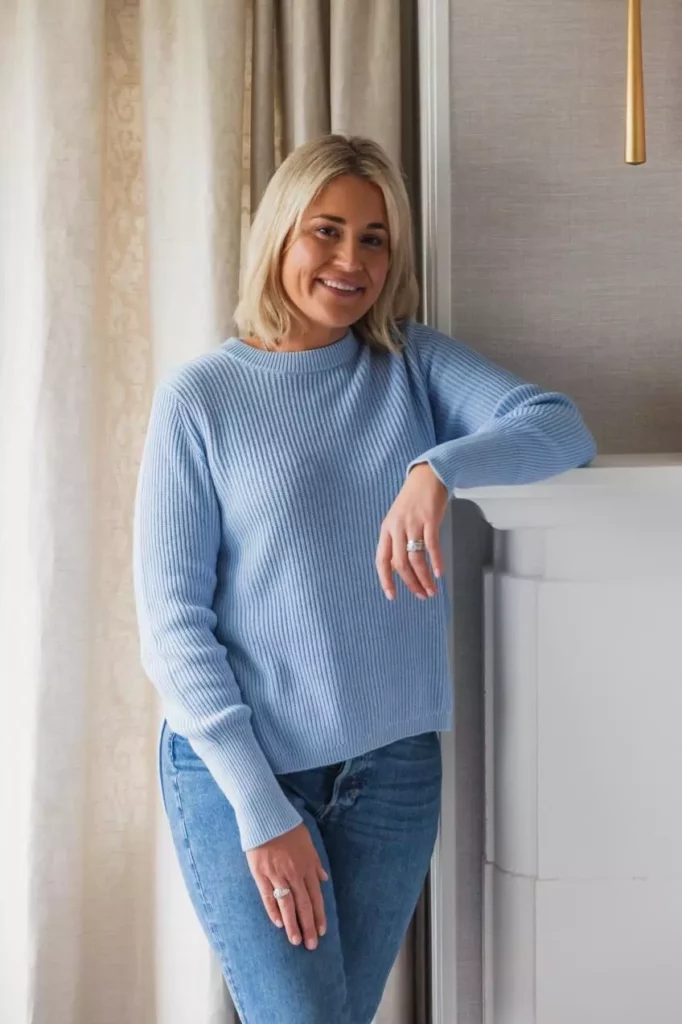 I have found a nice balance now and pick them up 2 days a week and work really hard to focus on them when I am home rather than getting on the computer. Sometimes it has to happen, but luckily I have an extremely supportive husband who really helps out at these times which makes me not feel as guilty.
Strangely, all the lockdowns, although very hard, have really helped my mum guilt as we spent so much time together and I have learned how to 'go with the flow' a bit more.
What do you find the hardest thing about being a working mum?
When my children ask me to pick them up from school more… Apparently I'm the only mum that doesn't! Although I'm sure that's not true, it really pulls on the heartstrings.
OMG I relate to those damn heartstrings… What is the best advice you have for managing the #juggle?
Be as planned as possible and accept all the help you can get. Never be afraid to reach out to a friend; Although we all have busy lives, most people are happy to help out now and then.
How do you find a balance between being a mum and a business owner?
I don't really believe in 'balance' as it differs from week to week and I've found that if I worried too much about getting the balance it would make me really stressed and that I wouldn't succeed. I just try and do my best and if something slips, I will give it a bit more focus next week if I can but try to stress less and just get on with it.
Do you have any tips for how you manage/plan your days around work and kids?
I usually sit down on a Sunday night and go over my diary and check in with my husband to make sure we have everything covered. The quick check each night to just keep on top of it as things can change. I also try not to book any meetings before 9:30 am just to give me time if something goes wrong.
What do you love most about what you do?
I love product development, coming up with a new idea and then seeing it right through to sitting in someone's home and them loving it.
What is that one self-care thing that you do just for you?
Exercise. I make it a priority every day and it is part of my schedule even if it means getting up at 5 am. It's a game-changer for my mental health.
Related Articles
Olympic champion Lydia Lassila on how her biggest tragedy became her business inspiration
By Billie's Charlotte Palardis on how building her brand helped her reconnect with herself
Gemma Peanut's two year (in)fertility journey