Meet Liv and Lisa, the brains behind Nourishing Bubs
Real food: How it should be.
Nourishing Bubs is changing the face of the Aussie baby food industry – one veggie-loving little one at a time!
Founded by Paediatric Dietitian Olivia Bates, the brand is a literal game-changer for busy parents who want to make sure they are feeding their family healthy nutritious meals – but don't have time to make them from scratch.
"Our mission is to make it easy for parents to make healthy choices for their children when it comes to introducing solids," says Olivia. "We are changing the face of the Australian baby food industry and laying the foundations for a generation of veggie-loving, healthy little eaters who grow into healthy kids and adults."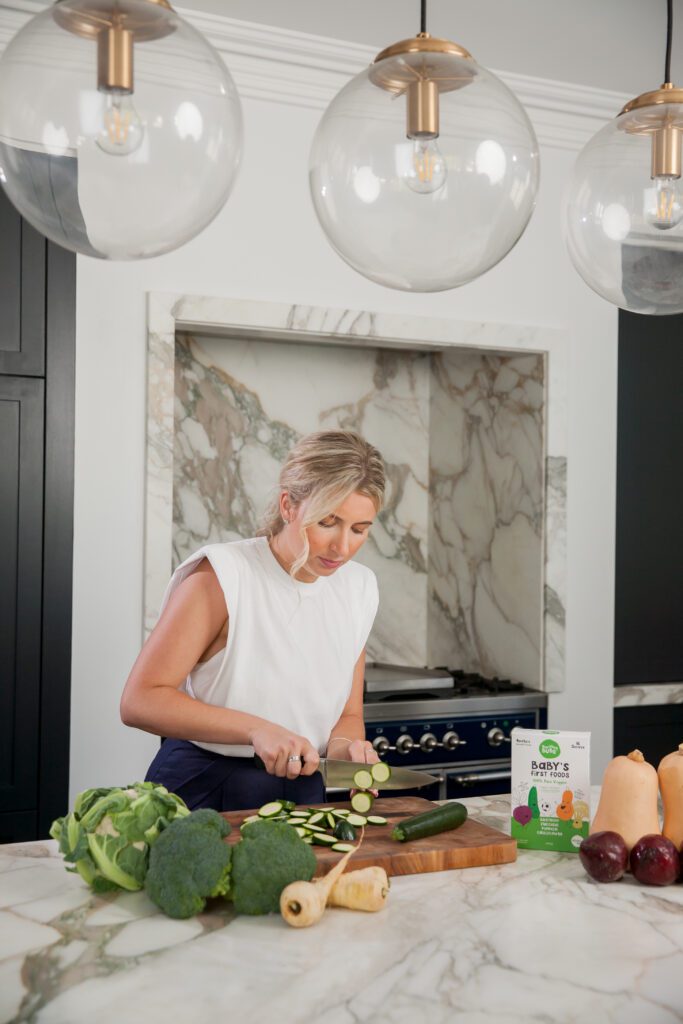 Their best-selling Solids Starter Pack, an ice-cube tray containing ten different 100% Australian vegetable purees is a must-have for any parent navigating the crazy world of starting solids. The packs help parents to watch for any allergies or intolerances as they emerge.
"I personally found the 'starting solids' stage very overwhelming," says Lisa. "I've come to realise from talking to other mums, that I'm not alone. Nourishing Bubs takes the stress and anxiety out of the process."
Where did the idea for Nourishing Bubs come from?
Olivia: Perhaps unlike other founders, the idea for NB wasn't due to my own frustrations as a parent but in fact, my frustration at what was on offer as a dietitian and seeing how unhealthy our children were becoming.
I was working in the food industry for an almond milk start up and on the side was doing some additional study into children's nutrition (a passion area). I was learning about how foods should be introduced one at a time to watch for allergies and also the benefits of vegetables before fruit to help increase acceptance of savoury foods (as breast milk / formula were naturally sweet and children had an innate preference for sweet foods).
I decided to spend some time in the baby food aisle and look into the manufacturing processes used to create those squeezy pouches that had become so popular. As a dietitian and also simply, a lover of food, I was pretty horrified to find we were feeding our babies meat that would sit on the shelf for two years (YUCK) or savoury pouches that were 70% apple or pear.
I realised we needed to go back to basics.
My product is not genius, there are no special ingredients. It is just real food, how it should be. I spoke to friends and family about the concept for this ice cube tray and many people of older generations shared that it was exactly how they did it for their kids 'back in the day'.
New generations of parents however, were increasingly time poor so I realised I needed to provide the old school logic, with new age convenience and that was the start of the Solids Starter Pack and ultimately the birth of my own baby Nourishing Bubs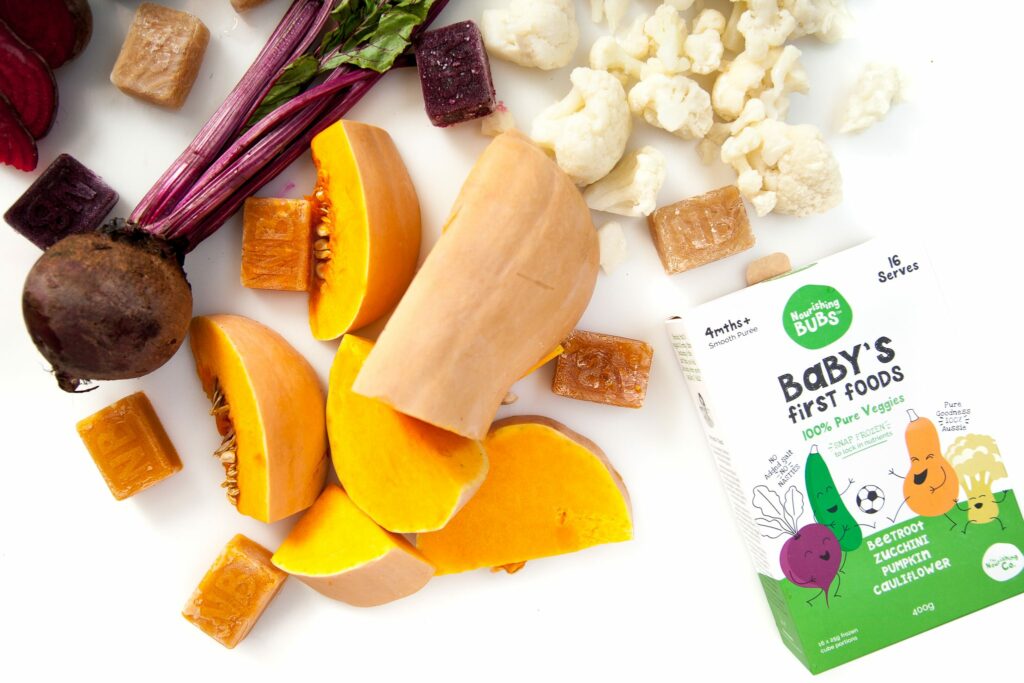 And how did you two come to join forces?
Lisa: I joined Nourishing Bubs when I had Ted who was 2 years old and Jack was 10 months old. Liv was Nannying for me at the time and had told me about this business she was about to launch. I loved the idea so much that I asked her if she would like a business partner. As a mum of two children very close in age, I knew this was a brilliant concept. So simple, and yet so helpful for parents.
I personally found the 'starting solids' stage very overwhelming and I've come to realise from talking to other mums, that I'm not alone. Nourishing Bubs takes the stress and anxiety out of the process.
How did you take the business from idea to reality – what was that journey like?
Liv: One word – a slog!
Really though, it was a lot of research, a lot of calling people, a lot of time spent on google and chatting to people. It involved a lot of rejection and being told I was embarking on an uphill battle. I looked at any other start-ups in the space and also what was going on overseas in the US and UK. No doubt like any other start up owner will tell you, it is a real rollercoaster ride. You feel every win but you also feel every low and it is deeply personal. You simply can't just switch off or put it in the 'it's just work' category;.
I was fortunate in a way, where I was in a situation where I had nothing to lose otherwise I am not sure I would have done it. I knew if I didn't explore it, I would regret it as I could see the baby food industry needed to evolve. I am grateful I took the challenge, I have learned so much but it has been exactly that, a challenge.
What are some of the biggest hurdles you have faced with your business?
Liv: There have been so many. Launching a product is so hard and you forget that big food (and other industry) businesses would launch many products, some of which would just be a flop. However as a start up, you can't really afford for your product to be a flop. You put all your money and effort into this one thing (for me it was my solid starter pack) and I invested into branding and tens of thousands of pieces of packaging and marketing materials and a website, I couldn't afford for it not to work.
Logistics has also been a nightmare, particularly with a frozen product. Frozen logistics is ridiculously hard and expensive, which consumers don't always realise. It has been and continues to be a pain point for my business and something we are always working on.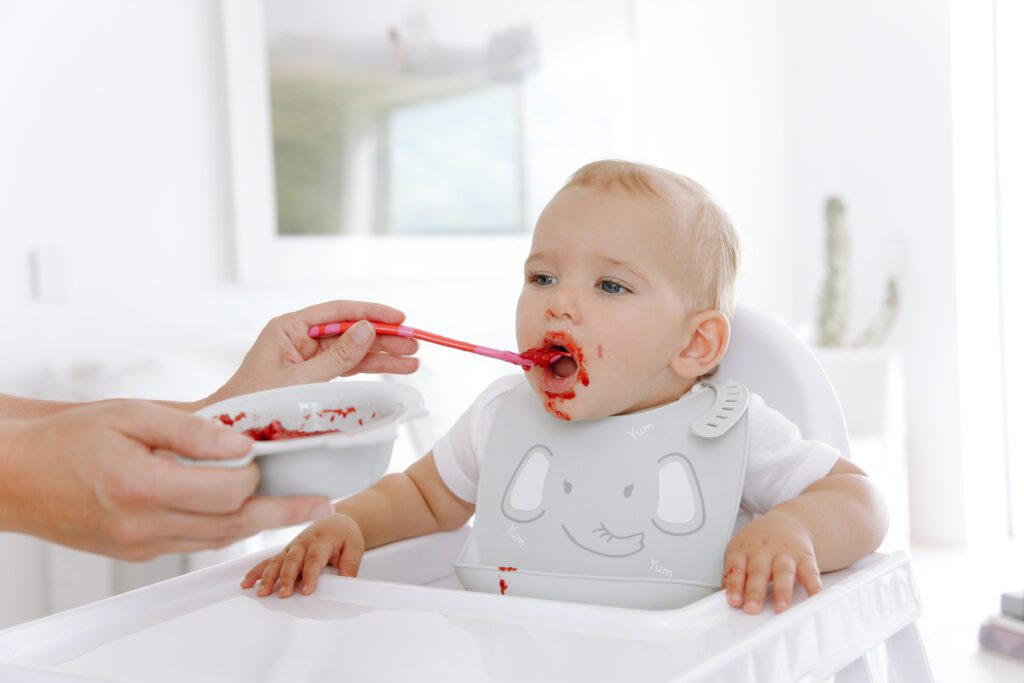 Also finding someone to give you a go when you are first starting it out. It took many calls and emails before I finally found an amazing manufacturer to help me on my journey. Many people told me my idea was too hard, didn't want to deal with the baby space (being a vulnerable population) or my volumes were too small (which is always the case when you are starting out). I got very lucky, I have built some amazing relationships on the way which are part of the reason we are here today but it took time and effort and hasn't always been smooth sailing.
Dealing with retailers, particularly big retailers. It has been one of my greatest achievements but also one of my biggest challenges getting into big retail. Also in a market like Australia where your choices of retailers are somewhat limited, you realise how small we are as a country.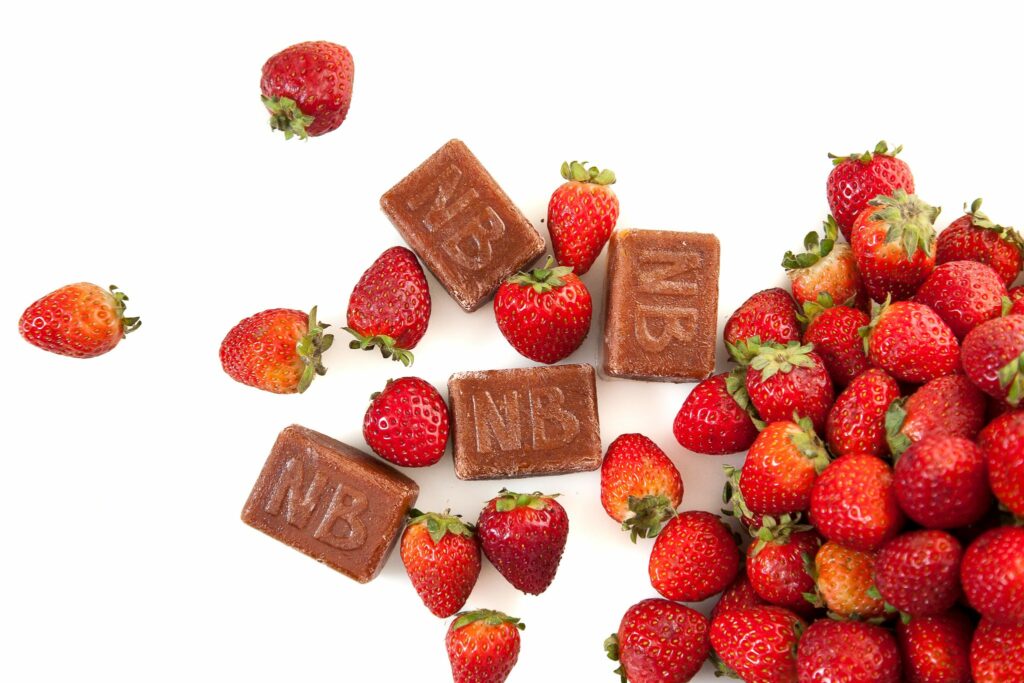 What are some of your biggest achievements so far?
Landing Woolworths, inevitably probably the goal for many food businesses is to land a contract like Woollies or Coles!
Also launching Nourishing Kids this year, with some exciting snacks coming very soon!
Lisa, as a mum what impact did/does having kids play on you as an entrepreneur?
From my point of view as a working mum, the word to sum up the juggle of working and mum life is……Manic.
At the beginning when the boys were very young, it was extremely hard as it was just Liv and I working on this business. There was really no downtime and I almost always felt guilty if I wasn't working. I would put the kids to bed and then get straight on my laptop and work until late at night.
As the business has grown, we have also been able to grow the team, which has meant I was able to take a step back from the day to day workings of the team. I'm grateful for this, as life got a whole lot more hectic when Francesca was born. It was simply not possible to juggle two boys, a newborn baby and the sleep deprivation as well as working.
The Nourishing Bubs brand ethos is built around healthy solutions for busy parents, Lisa, as a parent what do you struggle with most when it comes to running a business around a busy family?
Lisa: There are never enough hours in the day. The hardest thing is trying to separate time with the children and time answering emails. For a long time, I was that working mum answering emails whilst trying to play at the playground and it was giving me anxiety and guilt. I hated doing two things half-hearted.
Now I make a very conscious effort to separate the two. So when Francesca has her day sleep, I work and at night when the children are all asleep, I work. Then on other days when I have a nanny, I work or have some 'self-care time'. Then when the children are awake and playing, I am present and engaged and I don't have 'mum guilt' and I don't feel as anxious.
What are your best tips for managing work and home life with little ones?
Be organised. Plan your day the night before, so you don't go to bed with a racing mind.
Make school lunches and lay the children's uniforms out the night before.
Outsource where you can. Ironing, cleaning etc, so you can spend time with your children and working.
Have a very concise to-do list. You will be so much more productive when you stick to this list.
Separate mum time and work time. Don't try and juggle it all at the same time.
Meditate. I do 10 minutes before bed and it's changed my life.
If you can, get up earlier than the children and get yourself organised. Rushing creates chaos.
Don't say 'yes' to everything. Sometimes you just have to deal with your FOMO and look after yourself.
Exercise for your mind more than for weight loss. You will be a much better mother and employee or boss when you move your body and take some time out for yourself.
How do you find balance between being a mum and a business owner?
It's hard to find a balance, but my family has to come first and then I just make sure I'm as organised as possible to stay on top of work. I think naturally a parent will always feel like they are not giving enough to either work or parenting, but you just have to be kind to yourself and just do what you can.
What is the best advice you've received?
Have your children in a routine with sleep so you know that you have some time to yourself during the day to tick off work. If you need help, I use Mothercraft Nurse Chris Minogue. She has helped me get all my babies into a great routine.
Definitely make sure you have a detailed to-do list that keeps you focused and put your phone away whilst you are responding to emails or working on a document so you don't get distracted by social media.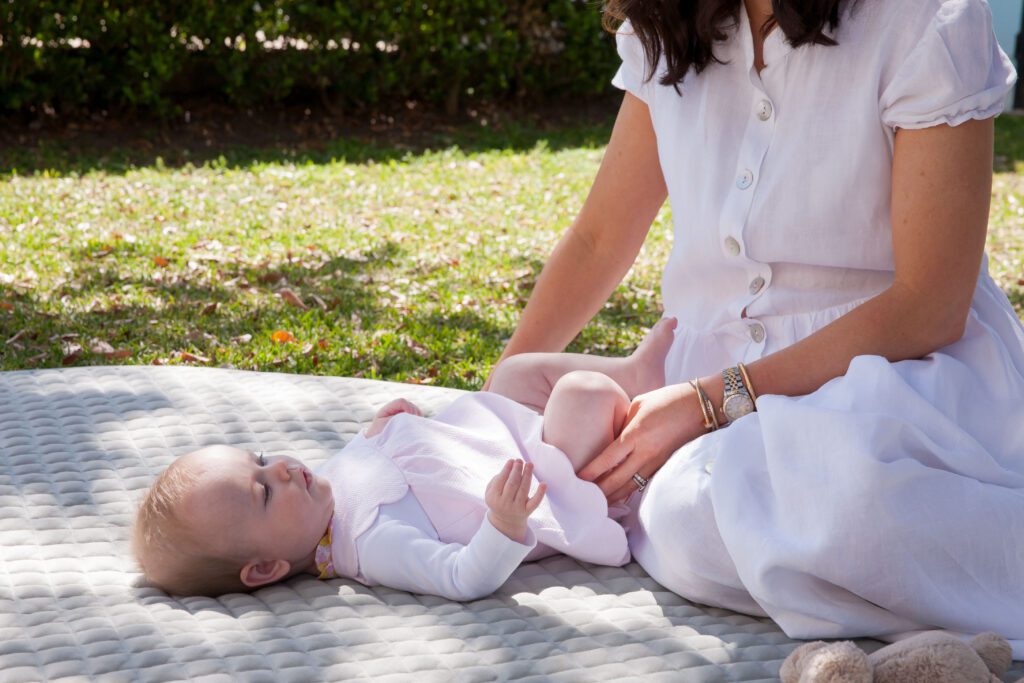 What do you love most about what you do?
Lisa: I love that Nourishing Bubs and Nourishing Kids is helping parents and babies. The community of mums and dads that send 'thank you' emails saying we have helped them so much is the most rewarding part of the job. I love how much we have grown from a concept to a brand stocked nationally in Woolworths.
We have so many exciting things happening this year, especially product development and our online delivery service. It's going to be our biggest year yet, so watch this space.
Liv: Building a name that people think of when they start solids is something that truly makes me SO proud! So too do emails / messages from customers about how much easier we have made their lives.