5 pram hacks for your next holiday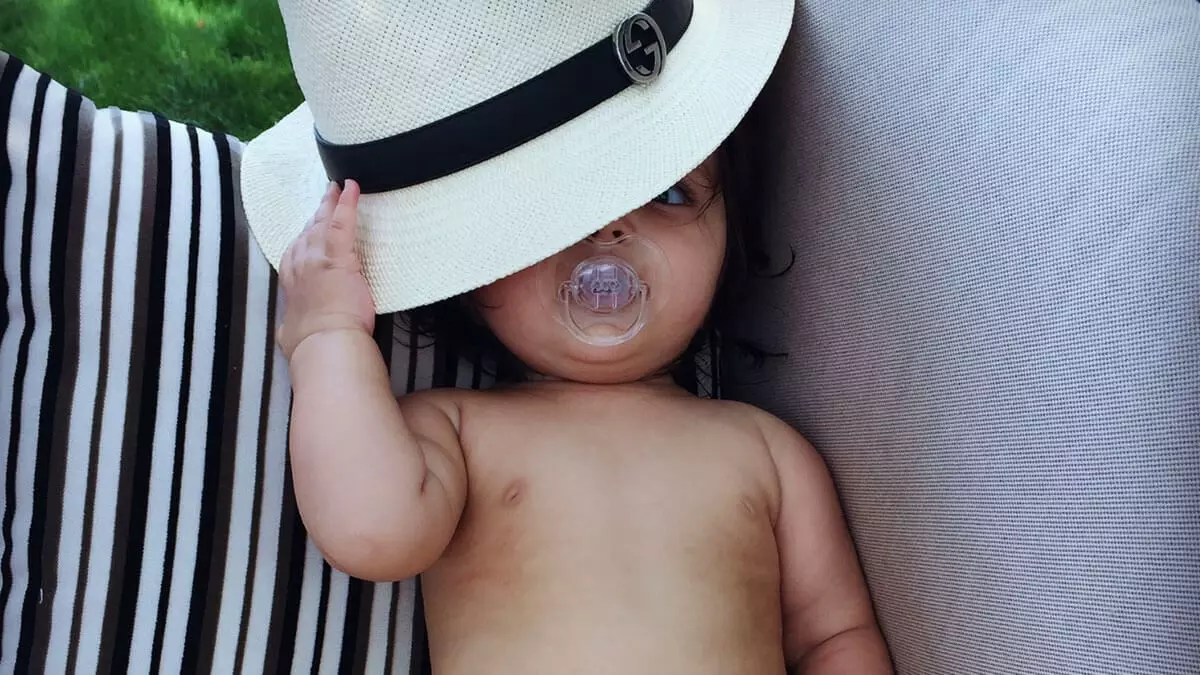 Are you going to need a pram on your next holiday? Too often the only thing that parents consider is the convenience getting on and off the plane – but there is a whole holiday that lies ahead. Here are a few pram hacks you might not have typically considered that can help you at your destination.
1. The Pram
If you will be spending a lot of time outdoors at your destination, your pram will need to be comfortable. Your little one will likely be in it for long periods at a time after all! While a 'travel pram' might sound like a good option because it fits in the overhead locker, you might compromise on comfort. I always weigh up the benefits of having convenience getting on-and-off the plane versus a smooth and comfortable ride at the destination.
Remember to take advantage of the settings of your pram, if you have one that adjusts to multiple seated positions. A pram that lays flat is ideal if you need them to sleep, but don't forget to take advantage of reclined positions for cruising around and upright for snack/mealtimes.
2. Pram Accessories
You might not instantly think about taking along your pram accessories, but they can come in handy! For example, there will be times where you will want a little extra storage. Carting around your newfound treasures, toys to the pool, numerous snacks or layers of clothing will be much easier in an attachable shopping bag (which takes up very little suitcase space).
If you have more than one child, the footboard is 100% worth taking along. Even if your day was simply spent by the pool, little legs tend to get tired after a big day.
3. Mobile White Noise Machine
If you have a small child that will need to sleep while out and about, a mobile white noise machine might come in handy. When your little one is due for a nap, use this in the pram to help mute out any surrounding noise. These are generally battery operated and have a little clip which makes it easy to attach to the pram. The Joolz HUB comes with inbuilt loops in the canopy, perfect for creating a calm space for sleep.
While a lot of parents use white noise apps for this, chances are you will want your phone handy. What's a holiday without taking plenty of pics? Sleeping baby pics are the cutest and even more so, if there is turquoise water or an iconic monument as the backdrop.
4. Rear facing for sleep / forward-facing for awake times
There will be times where you will need to either keep your little one awake longer than usual, or try to desperately get them to sleep. This is a great little trick that I learnt from our resident Mothercraft Nurse, Chris Minogue many years ago.
If they are forward-facing- they will be entertained by their new environment which can stimulate them for longer.
If they are rear facing – they will be able to fix their eyes onto your face and fall asleep much easier. You can also take along their comforter or dummy to use as a cue for sleep.
5. Front lock wheels
This is a handy feature to take advantage of when travelling on roads and surfaces that have lots of bumps. By locking the front wheels, it will ensure that they don't spin around or start finding their own path. I personally always forget about this feature but it's a game changer. Next time you are on a rocky surface – try it!