These are the best movies for kids this Easter break, so you can start hatching plans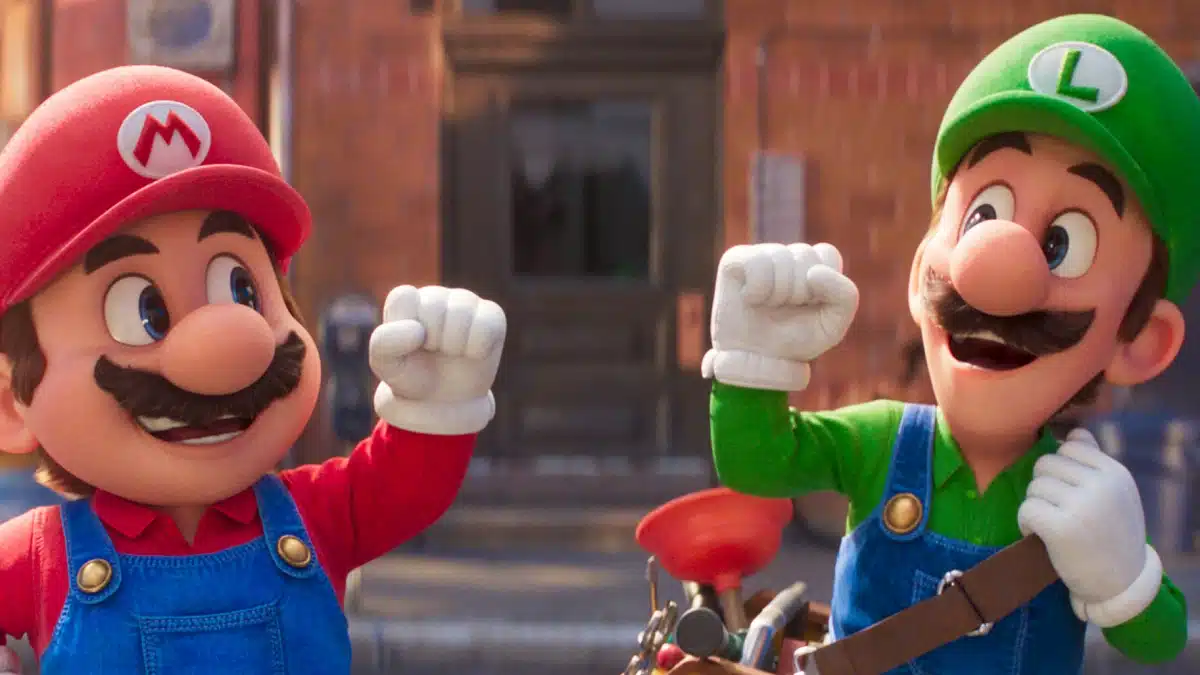 Can you believe it's almost Easter time again? I mean, didn't we just pack away the Christmas decorations yesterday? Anyway, I don't know about you, but I'm super stoked about this year's Easter break. I'm looking forward to spending some quality time with my little ones, eating my weight in chocolate, and maybe even squeezing in a nap or two (fingers crossed!). And let's not forget about all the egg-citing activities that come with the territory – from egg hunts to bunny ears, there's never a dull moment during Easter break. And of course, no itinerary is complete without a solid plan for movie-watching.
If you're worried about how to keep the kids entertained, don't worry, we've got some egg-cellent movies to tell you about that are set to be released just in time for the holiday. Here's what's on at the movies for kids over Easter.
Argonuts
If you're looking for an entertaining and engaging adventure that your child will absolutely love, then look no further than the exciting world of Argonuts! Led by the fearless and intelligent Pattie and her trusty cat-mate, Sam, kids will be thrilled to journey through Ancient Greece alongside the legendary hero Jason, as they work together to save his city from the wrath of Poseidon.
But that's not all – the adventure is packed with all sorts of wacky and dangerous creatures from Greek mythology, leading to plenty of laughs and exciting action that the whole family can enjoy. Brought to you by the same creators of The Jungle Bunch and Pil's Adventures, this film is the perfect choice for families who love a good adventure. So come along and join the Argonuts on this colourful and thrilling journey – you won't be disappointed!
Release date: 06 Apr 2023
Rated: G
Running Time: 96 minutes
Stars: Kaycie Chase
Super Mario Brothers
Get ready for an epic adventure that will leave your little ones on the edge of their seats! The beloved characters from the world of Super Mario Bros. are coming to life on the BIG screen starting April 5th.
Join Mario, Peach, and Toad on an action-packed journey through the Mushroom Kingdom to rescue Luigi and save the world from the fiery wrath of Bowser. With a talented cast that includes Chris Pratt as Mario and Anya Taylor-Joy as Princess Peach, this movie is sure to captivate audiences of all ages.
Don't miss out on the chance to see your favourite video game characters come to life in this thrilling and entertaining movie. Bring your children along for an adventure they will never forget!
Release date: 05 April 2023
Rated: PG
Running Time: 92 minutes
Stars: Chris Pratt, Anya Taylor-Joy, Charlie Day
Dungeons And Dragons: Honour Among Thieves
Get ready to embark on a thrilling adventure with your kids! "Dungeons & Dragons: Honor Among Thieves" is the perfect family movie that will transport you to a world of fantasy and magic. With an action-packed plot, a lovable cast of characters, and endless surprises and Easter eggs, this movie is sure to captivate audiences of all ages. As you join a charming thief and his unlikely group of adventurers on a quest to retrieve a lost relic, you'll be on the edge of your seat with excitement.
Plus, with incredible action choreography and a dynamic villain, this movie will keep you entertained from start to finish. So grab your popcorn and get ready for an unforgettable cinematic experience that will leave you and your kids wanting more!
Release date: 30 March 2023
Rated: PG-13
Running Time: 2 hrs 14 minutes
Stars: Chris Pine, Michelle Rodriguez, Regé-Jean Page
Mavka: The Forest Song
If you're looking for a heartwarming family movie to enjoy this Easter, then "Mavka – a soul of the Forest" may be just the ticket! This enchanting film follows the story of Mavka, a mystical guardian of the Heart of the Forest who must choose between her duty and her heart when she falls in love with a talented musician named Lukash. The movie showcases the transformative power of love, as it inspires both Mavka and Lukash to tap into their inner magic and overcome the challenges that come their way. With its stunning visuals and inspiring message, "Mavka – a soul of the Forest" is a must-see movie for anyone who believes in the power of love to conquer all.
Release date: 6 April 2023
Rated: PG
Running Time: 90 MIN
Stars: Nataliya Sumskaya, Nataliya Denisenko, Elena Kravets
With so many fantastic movies on offer this Easter, there's sure to be something to delight and entertain kids of all ages. Whether you're looking for a fun family adventure, an inspiring story of courage and friendship, or a thrilling animated tale, the cinema has got you covered. So why not make the most of the school holidays and treat your kids to a movie they'll never forget? Grab your popcorn, settle in for a few hours of cinematic magic, and let the Easter holidays begin!
Related Articles
Wondering what to do during Easter holidays? Look no further!
How to navigate Easter with your little one