How to nail digital age parenting and keep your tweens safe online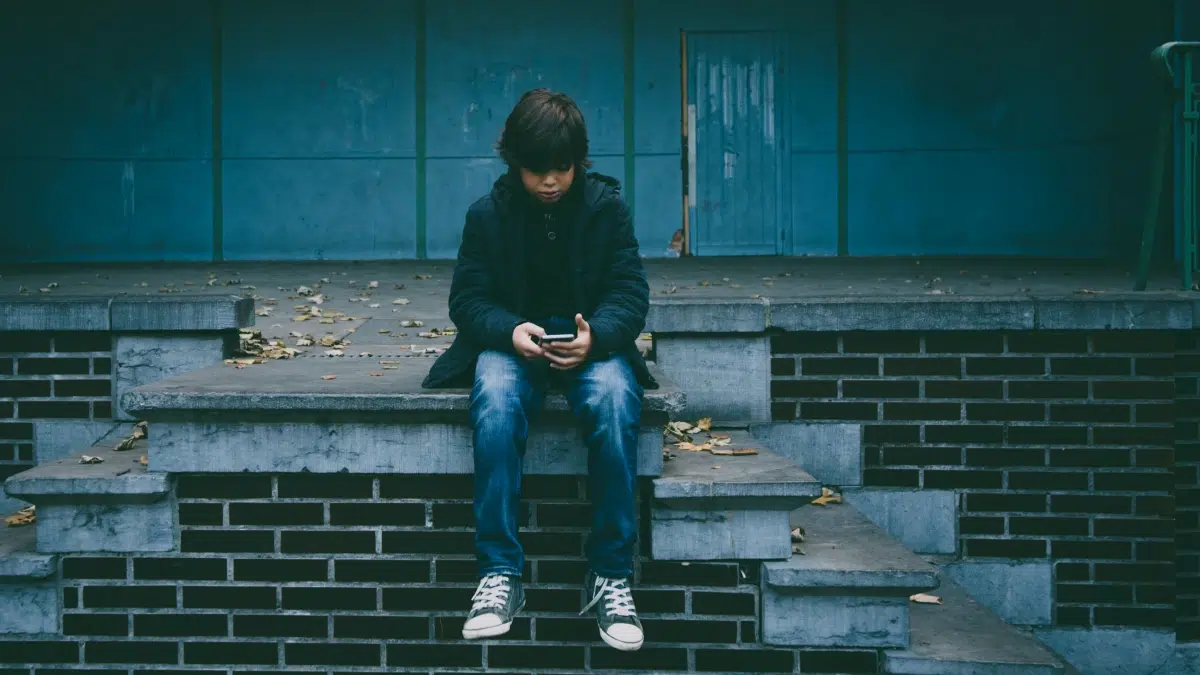 Trigger Warning: This content may contain topics or language that may be triggering for individuals experiencing anxiety, depression, or thoughts of self-harm. Please use your own judgement around what might be upsetting for you to read.
The internet has helped spread ideas across the globe but it comes with a host of challenges. While a parent can access great parenting content and find a support system online, their teen can be bombarded with misogynistic content on Tik Tok.
Andrew Tate is a perfect example of a man who targeted young boys and unleashed his horrifying views on domestic violence and women through social media channels like TikTok that appeared harmless.
They were not.
But the challenge isn't just to help kids understand what they see and learn online, but also what they say and share online. A compromising selfie shared with a trusted friend can and has led to harassment and blackmail, and tweens and kids have been cyberbullied online to the point where they considered suicide.
Unfortunately, some of them succeeded.
Social media and depression: A scary picture
While the facts behind the Blue Whale experiment and how it drove Rina Palenkova and 130 other Russian kids to suicide are still under debate, multiple studies have examined the impact of social media on children's mental health.
The results have shown a clear picture: Young adults and tweens who spent their time online on platforms like Instagram and Facebook had higher rates of depression than those who didn't.
If anything, we learn that now is the time to raise responsible tweens in the digital age and show them how to use the internet in a safe and healthy way.
What is digital age parenting?
In today's technology-driven age, no one is immune to the digital world. With the onset of technology comes the technicality of "digital-age parenting," which refers to raising preteens in a world where technology plays a significant role in their daily lives.
From Twitter to Tik Tok to Youtube videos and IG reels, these kids connect and learn about the world through their iPads and phones.
And with the increasing use of digital devices and online platforms, parents need to be equipped with the necessary knowledge and skills to ensure that their children use technology in a safe, responsible, and healthy way.
One of the primary aspects of digital-age parenting is teaching children about digital citizenship, which includes responsible online behaviour, safe use of social media, and protection of personal information.
That also means that you, as a parent, must be smarter and more tech-savvy in this tech-obsessed culture: Understand proxies and apps, and be aware of the potential risks of technology use, such as cyberbullying, exposure to inappropriate content, and addiction.
Know how to look out for symptoms and signs in your kids, and take steps to minimise their danger by setting boundaries and guidelines for technology use.
Being online for long periods of time isn't healthy for anyone. So, digital age parenting also involves promoting a healthy balance between screen time and other activities, such as outdoor play, creative play, and face-to-face interaction.
Children's connections to family are critical to their mental health, and healthy and open communication with parents can help preteens develop the essential social, emotional, and cognitive skills they need to navigate the challenges they may face online.
How do you teach responsibility to a tween?
With so much content available online and so many ways to interact with others digitally, parents and caregivers must take steps to instill responsible behaviour in their children regarding their use of digital devices.
Remind your child that when interacting with a friend or stranger online, their comfort should be a top priority. If you don't feel safe, disconnect, and don't share if you don't want!
Assigning chores and setting expectations
You can't teach responsibility with devices without teaching responsibility in their personal lives. Kids can be taught the importance of responsibility by being assigned age-appropriate tasks, such as cleaning their room, doing laundry, or helping with meal preparation.
Setting expectations and consequences for completing or not completing tasks is pivotal, such as earning privileges or losing screen time.
Encouraging adolescents to conduct problem-solving and make decisions independently while providing guidance and support as needed is another way to lay the groundwork for a responsible digital presence among youngsters.
Reinforcing positivity
Modelling responsibility by parents themselves, such as following through on commitments, being reliable, and admitting mistakes, is another key point in teaching responsibility to adolescents.
Positive reinforcement is vital for tweens, so praising and celebrating children's responsible behaviour and emphasising the positive outcomes of taking ownership of tasks and making good choices can play a huge role.
How can you instill responsible behaviour in children who have digital devices?
Instilling responsible behavior in pre-adolescents with digital devices is essential for their safety and well-being.
Here are some strategies to consider:
Setting ground rules and explaining legal technicalities
Establishing clear rules and limits around screen time can encourage a healthy and safe online presence among young people. One way of doing this is by encouraging them to take breaks and engage in non-screen activities, such as outdoor play, reading, or creative hobbies.
Monitoring children's online activity and keeping communication lines open are vital to guaranteeing their safety.
Reassuring tweens to talk openly about any concerns or questions about their digital experiences can allow them to exercise responsible digital behaviour. Moreover, it's crucial that kids are made aware of the consequences that irresponsible digital presence can have and how it can endanger the safety of not only themselves but others as well.
Be a good role model
Parents can model responsible technology use by setting a good example. While we often blame tweens for oversharing, we overlook the harmful consequences of 'sharenting' i.e., parents who overshare their children's lives on social media.
Avoid putting every holiday picture or achievement up for approval on your accounts, and you'll notice how your child will be less likely to do the same.
Learn to put the phone away and avoid checking your emails mid-dinner or during family time.
Teach your kids about digital safety, such as protecting personal information, avoiding online strangers, and using privacy settings. This is of primary importance in today's volatile online and social platforms.
Being in direct contact with the school and other institutions can help parents ensure their kids practice safe digital behaviour.
Lastly, work with your tweens to develop and reinforce responsible technology habits while being understanding and supportive of their challenges.
Remember, kids, if you don't want your grandma to see this, don't post or share it online.
If you or someone you know is struggling with anxiety, depression, or self-harm please visit Beyond Blue or contact Lifeline 24/7 on 13 11 14.
Related Articles
The best apps and online activities for little minds in lockdown
Screen time and your children: What every parent needs to know
5 Entertainment ideas for preschoolers to replace screen time