Best Tween Movies: Good movies for 9-12 year olds to watch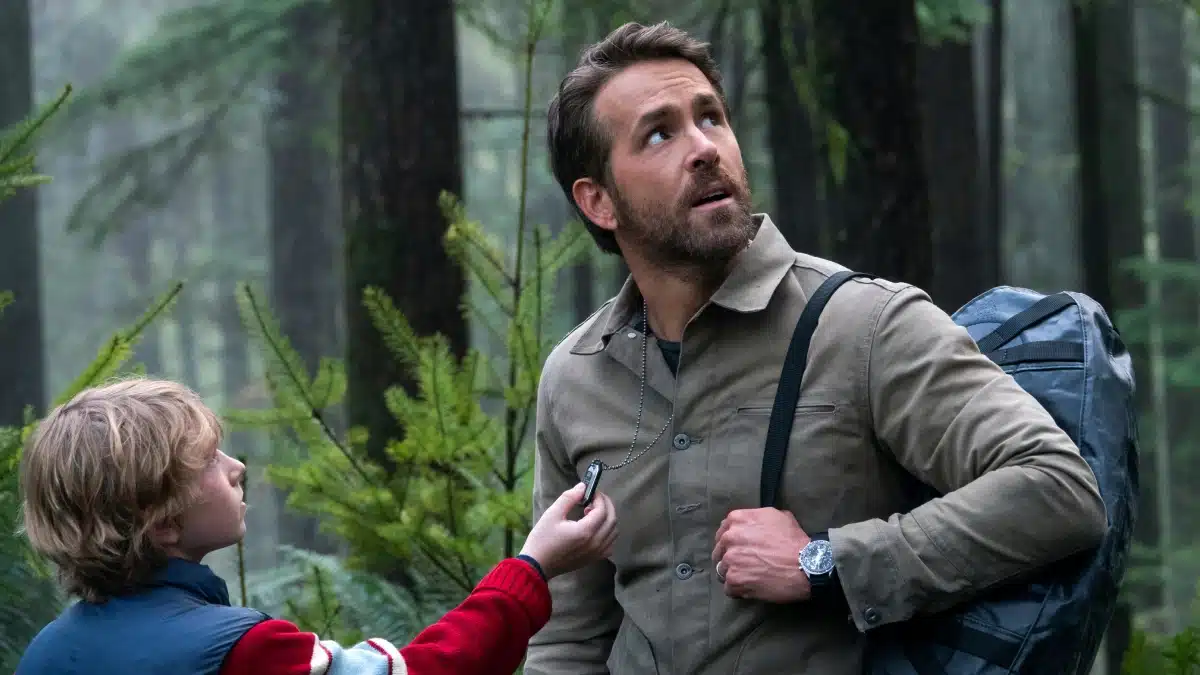 I remember the late nights cuddled in a large duvet with one parent on each side and endless snacks on the bed. This was our monthly movie night.
And it was here, in the comfort of my parent's bed, that my siblings and I sat and watched so many movies growing up.
Occasionally we spilled sodas (sorry, mum) and wiped our salty popcorn hands with dad's t-shirts (sorry, but not sorry because those shirts were stained and faded) before being told off to use a wipe or be less lazy and make our way to the bathroom.
(Dad didn't mind though- in fact, he winked at us and wiped his hands too when Mum wasn't looking.)
I remember the snuggles and the cuddles, the silly jokes, and the arguments over the duvet and pillows. But what I remember the most are the lessons we learned from those family movies that we watched as not quite teens (that blissful pre-middle school era.)

As we grew older, the tradition continued, and we loved it. And now that I have my own kids growing up, I understand why my parents didn't mind the crumbs and soda stains.
And I also understand that the movies they picked weren't just brainless television or a waste of time; they were movies with life lessons picked by my parents, who knew what we were going through.
Now that I think about it, it makes sense that we watched 'Bend it like Beckham' the week we had a new Indian girl at school and my brother called her 'weird' at the dinner table.
And why they insisted we watch 'A Little Princess' (my siblings and I were becoming a bit entitled.)
So now, as I let my own tweens squeeze into our king size bed with nachos and chocolate chip cookies, I pick movies that I know they should watch at least once. (They get to pick one every alternate week, and the next week is ours.)
And from the classics to one that's motivating, here are some of (in our humble opinion) the best movies for tweens.
Best tween movies with life lessons
Family movie night doesn't have to be a throwaway plan B. And it definitely isn't an activity copout for parents. It can actually bring a whole lot wholesomeness and teach your tween all sorts of important values and lessons. The best movies for tweens are often ones that linger in their consciousness and makes them think that bit deeper about life and themselves.
Cars
When arrogant race car Lightning McQueen is stranded in the isolated town of Radiator Springs, he learns that life has much more to it than fame and money. This classic film has been on every "best tween movies" list since its 2006 release date.
Freedom Writers
This 2007 American move is how we control our own fate and have the power to make decisions that can change our future. Hilary Swank plays a teacher, Erin, who starts to teach at-risk students in a public high school in LA. The movie focuses on racism and the Holocaust and teaches kids and adults alike to believe that education can help overcome social disadvantages and that they always have a choice.
Best Quote: "Don't be afraid to be who you are, because all you can be is you." 
Castaway
Chuck Noland, aka Tom Hanks, is a FedEx employee who ends up on an uninhabited island after a storm causes his plane to crash. He's a workaholic, but he's determined to make his way back home.
The man teaches us that even when things in life look bleak and survival looks difficult, don't give up. Another lesson—and this one is for my workaholic husband and me—is to put work on hold and enjoy life.
Best Quote:  "I know what I have to do now. I've got to keep breathing because tomorrow the sun will rise. Who knows what the tide could bring."
Up
My kids laughed as I cried in the first ten minutes of this movie. It's an animated one, but one your tweens need to watch to really zoom out and see how important it is to enjoy and appreciate life and the people you love (which is what all the best tween movies do).

It also has a great message that teaches both kids and adults to take that shot! This animated movie from Pixar tells you not to pack up your dreams and stamp "Someday" on the box. Instead, take the plunge and go for it. It was a perfect way to talk to the kids about their dreams and how they have to find their own adventures in life. Plus, it's good for the whole family (I dare you to not get teary-eyed).
Best Quote:  "That might sound boring, but I think the boring stuff is the stuff I remember the most." 
Homeless to Harvard: The Liz Murray Story
If your 9-12 year olds need a little motivation, this is one of the best tween movies for it. It's based on the true story of a homeless girl who worked hard and was determined to not end up like her drug-dependent parents.
It's based on the true story of Liz Murray, who slept on subway trains and wrote an essay for a New York Times competition that led her to win a scholarship at Harvard University.
Liz's words make you think about your life: "I knew at that moment I had to make a choice. I could submit to everything that was happening and live a life of excuses… or I could push myself. I could push myself and make my life good."
The Lego Movie
Even though it's a hilarious story about an ordinary Lego man on a big adventure, it teaches about the power of relentless positivity, effort, and individuality.
Best heart-pounding action movies for tweens
Jumanji: Welcome to the Jungle
This live action remake of the 1995 version is hilarious, action-packed, and not nearly as scary as the original Jumanji.
Spider-Man: Into the Spider Verse
It's the classic Spider-Man story, a boy gets bitten by a spider and becomes superhuman, but with exciting new twists, turns, and characters added in. Believe the hype about this movie!
Puss and Boots: The Last Wish
Seriously, you're going to have to trust us on this one. It's an amazing action/adventure movie filled with action, friendship, life lessons, and stunning animation.
Best tween movies that teach empathy
Now is the time to teach our kids empathy and instill appreciation and respect for kids from other cultures. These two tween movies tackle racism and will help your child learn how to see people for who they truly are on the inside.
Bend it like Beckham
If you are looking for the best movies for tweens that touch on culture, stereotypes, racism, and friendship, then 'Bend It Like Beckham' is a fun movie to watch. It's also a good movie to encourage girls to pursue their dreams,
Jess, which is actually short for Jessminder, is a British-born Indian girl who is obsessed with football. Unfortunately, her parents aren't too excited about professional football for their own reasons- racism being one of them.
But she and her friend Jules, face their challenges, navigate friendships, love, and, of course, football!
Wonder
A little empathy goes a long way and Wonder is the story of a ten year old boy with facial differences who teaches important lessons about kindness and empathy. He starts a new school and is determined to make those around him realise that looks aren't everything.
Best tear-jerker movies for tweens
A Dog's Purpose
In this sad but heartwarming live-action film, we follow a dog as he gets reincarnated 4 times and through it, learns about his purpose.
The Little Prince
Stop-motion fans will love this story-within-a-story about a small boy from a lonely planet who travels the universe searching for wisdom and human connection.
Inside Out
This popular Disney film teaches us about communication and emotion through the adventures of personified emotions in an 11-year-old's brain.
Coco
We dare you to make it through this movie without crying. Still, we promise it's a super exciting musical take that may help explain tough concepts like loss to your tween in a fun way.
Best wholesome adventure movies for tweens
Luca
Two Italian sea monster friends, Luca and Alberto, go up to the forbidden human world in search of adventure.
How to Train Your Dragon
The outcast son of a fearsome Viking leader tries to kill a dragon in hopes of gaining honor and status, but ends up befriending the dragon instead.
Man vs Bee
When a homeless man is mistaken for a family's new house-sitter, he must try to do his new job whilst being chased by a mischievous bee.
Minions: The Rise of Gru
We've all seen Despicable Me, but how did he become the loveable supervillain we know of today? Find out with your 9-12 year old in The Rise of Gru, and learn about the importance of asking for help along the way.
Best romantic comedy movies for tweens
Tangled
Thief Flynn Rider finds refuge from the authorities in a tower, but doesn't realise it's where lost princess Rapunzel has been hidden for the past 18 years. When she demands to be taken on her first trip outside the tower, it changes both of their lives forever. In terms of music, magic, and mischief, this is one of Disney's best movies for 9-12 year olds.
Megamind
Hilarious but not-so-super villain Megamind manages to defeat his nemesis, but is left without a purpose. With the help of unlikely friends and beautiful TV reporter Roxanne, he makes a new hero to fight.
The Book of Life
Based on Mexican legends, bullfighter and musician Manolo sacrifices himself to save the love of his life, Maria. When he realises he's been tricked, he must find a way to return to the land of the living.
We also love
Cruella
Passionate orphan Estella lives a double life: honest fashion designer climbing the ranks at a London fashion house, and a rebellious prankster emboldened by revenge.
Best musical movies for tweens
High school musical
Do I even need to get into this one? Perfect for your 9-12 year old, this Disney classic is sure to get them singing and dancing like nobody's watching. Academic star Gabriella Montez meets basketball player Troy Bolton at a New Year's Eve party, and are reunited when Gabriella is the new girl at Troy's high school. She convinces Troy to audition with her for the school musical, sending the movie down themes of self-expression, finding your passion, and accepting others.
Matilda the musical
Roald Dahl's much loved story "Matilda" recently dawned cinemas in a musical adaptation, and it is a total treat for the whole family. With music and lyrics written by Australia's own Tim Minchin, Matilda's journey comes to life with songs like "Naughty," and "When I grow up." But of course, you've got to read the book to them first!
The Little Mermaid (2023)
If you and your 9-12 year old haven't seen this beautiful live action remake yet, you are seriously missing out. Halle Bailey has the voice of an angel as she sings through this masterpiece, which is filled with both classics that your kid will know and love, and some new tracks they'll be learning the words to in no time.
What films should my 12-year-old watch on Netflix?
If you've come to a bit of a dead end with your streaming picks and are looking for some fun recommendations on what to watch with your kids on Netflix, here are our favourite movies for tweens that are currently on the platform (this is subject to change so check your local Netflix guide for the most up-to-date schedule).
A heartwarming story of a young orphan boy named Peter on a quest to find his missing sister. After a fortune teller advises him to find a magician with an elephant, Peter must complete three difficult tasks – the hardest of which might just be keeping his faith.
Have you ever wondered what it would be like if your future self and childhood self met? The Adam Project explores this idea, but set against a backdrop of a dystopian future, a time travel mission gone wrong, evil powermongers and, of course, a good love story. Better yet, it stars Ryan Reynolds so you know you're in for a good time.
Guillermo del Toro's Pinocchio
Guillermo del Toro is a master of fantasy cinema, but keep in mind that his re-telling of this beloved children's classic is darker than the original. This one is not recommended for viewers under the age of 12 and it's also recommended that parents watch this one with their kids.
Hands up if you love Lin-Manuel Miranda! We're going to assume everyone's hands are up because, really, what is not to love about this musical genius! Vivo is the story of a music-loving kinkajou (voiced by Miranda who also wrote the film's soundtrack) who embarks on the journey of a lifetime to fulfill his destiny and deliver a love song for an old friend.
This ​​musical coming-of-age comedy-drama will have the whole family singing along. The story follows a 12-year-old boy named Evan who moves from New York City to Indiana with his mum to live with his grandma. Throughout it all, Evan has to figure out how to navigates his parents' divorce, his impending bar mitzvah and his new school's social circles.
What should I watch on Netflix with my 9-12 year old?
A great pick rated 7+ is Feel the Beat which makes it a nice watch if you plan to read your own book while the kids watch on their own.
If you and your 9-12 year old tweens are looking for a whole bunch of laughs, the kind that even adults enjoy, these picks are currently on Netflix (this is subject to change so check your local Netflix guide for the most up-to-date schedule).
And last, but not least, I would highly recommend The Little Prince and A Dogs Purpose, although I must warn you that these two tear jerkers will make make you cry so keep those tissues handy.
So what are you waiting for? Grab the popcorn and a blanket and get watching!
Related Articles
New releases, old favourites and so much more – BINGE's April line-up has it all
What's on BINGE in March? Succession season 4, for starters!
The Stan lineup: Your guide to the best content for the whole family this April