More Than a Mother: "She has been my teacher, my confidante, my rock"
In honour of Mother's Day 2023, we asked our amazing global team of writers to tell us, in their own words, what it means to them to be More Than a Mother. Here's what it means to Nikki.
As I sit down to write this in honour of Mother's Day, I can't help but think of all the roles my mother has played in my life. She is, of course, my mother, but she is also so much more. She has been my teacher, my confidante, my rock, and my inspiration. In a world that often tries to put people into neatly defined categories, my mother has always defied labels. She is truly "more than a mother," and it's that very quality that makes her extraordinary.
Growing up, I watched my mother expertly juggle work, a family, and numerous other responsibilities. While I admired her dedication and perseverance, I never fully understood the extent of her sacrifices until I became an adult myself. Now, as a mother doing the same, I find myself in awe of how she managed to do it all, never once complaining or seeking accolades.
My mother has always had a knack for turning the ordinary into the extraordinary. She could transform a simple family dinner into a memorable gathering filled with laughter and love. Her creativity and resourcefulness taught me that you don't need fancy things or grand gestures to create meaningful experiences. Sometimes, all it takes is a little bit of heart and imagination.
One of the most valuable lessons my mother imparted to me is the importance of empathy and compassion. She has always been a beacon of kindness, consistently putting others before herself. She taught me that small acts of kindness and simply being there for others can have a profound impact on someone's day.
As I grew older, my mother became more than just a caregiver; she became a friend. We share an unbreakable bond, one that has only grown stronger over the years. She has been there for me in times of joy and sorrow, providing a shoulder to cry on or a hand to hold. Her unwavering support and unconditional love have given me the strength and confidence to face life's challenges.
My mother's resilience is another quality that I deeply admire. She has faced her fair share of adversity, and yet she always emerges stronger and more determined than before. She has taught me that life will inevitably throw curveballs our way, but it's how we handle those challenges that truly defines us.
Now, as I raise my own children, I find myself drawing upon the lessons and values my mother instilled in me. I strive to be more than just a mother to my children – to be their teacher, their confidante, and their friend. I hope to inspire them as my mother has inspired me, to show them that love, kindness, and resilience can change the world. My mother has been my guiding star, and I'm eternally grateful for her presence in my life. She has shown me what it means to be more than a mother, and I can only hope to do the same for my children.
As we celebrate Mother's Day, I encourage you to think about the ways in which your own mother has been "more than a mother" to you. Share your stories, express your gratitude, and let her know just how much she means to you. After all, a mother's love is a powerful thing – it transcends labels and boundaries, shaping who we are and how we navigate the world.
And to my mum, thank you for your love, your sacrifices, and for being the extraordinary person that you are.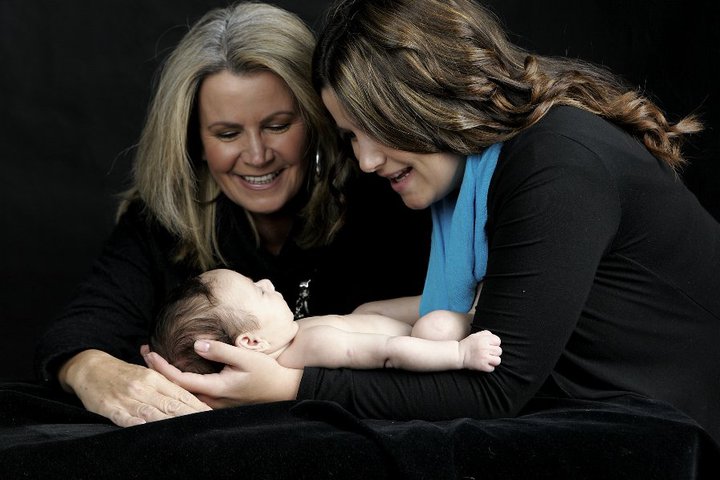 To read more from our More Than a Mother content series, click here.