The fussy eating hack you might not have thought of…
Dealing with a fussy eater can be incredibly stressful. Every meal feels like a battle – and there's no way your strong-willed toddler is backing down.
Yet another perfectly good meal ends up on the floor and you on your hands and knees picking rice, peas, cheese and your dignity out of the carpet.
If you feel like you've tried every trick in the book, there might be one thing you haven't thought of yet…
What type of high chair is your little one in?
When you're buying a high chair, often before you've even had the baby – you would have no doubt looked for safety features such as a strap to secure your little one in, head support to make sure they are comfortable. And not to mention whether or not it looks good in your home.
But did you know there is actually a link between fussy eating and the chair your little one is sitting in? Or more specifically, the way the chair supports them whilst sitting?
Has your child's chair got proper foot support? Not just a bar across but a proper footrest?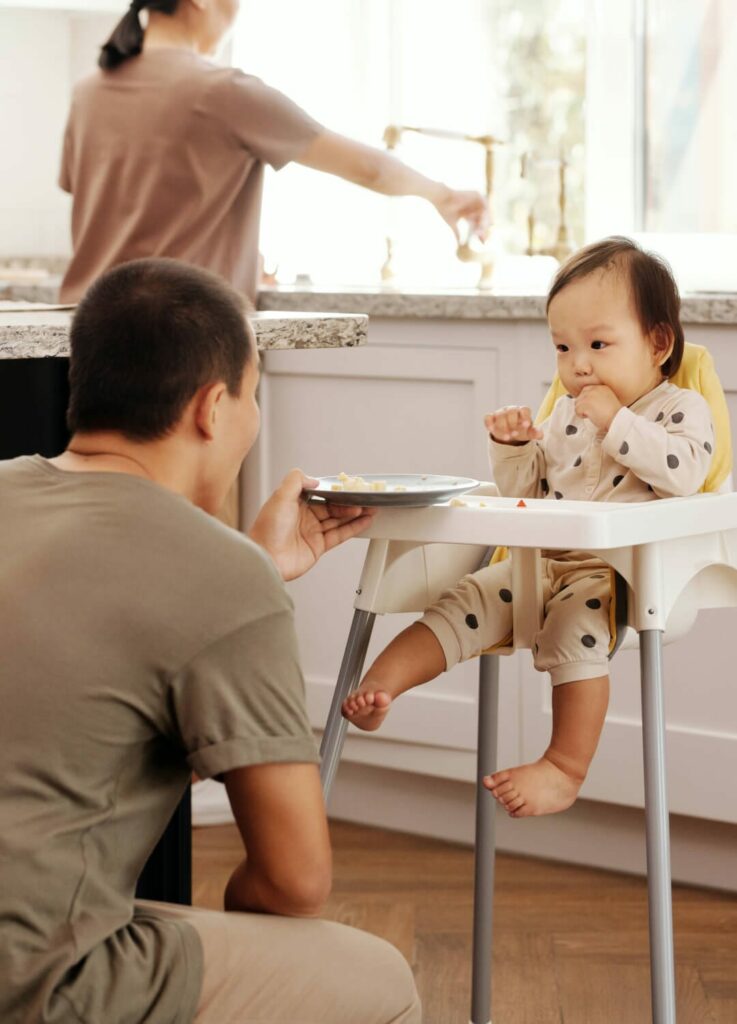 Occupational therapists ideally recommend a comfortable 90-degree angle at their elbow, hips, knees and ankles.
Many chairs don't come with adequate foot support and so their little legs are left hanging leaving them uncomfortable and desperate to get out of their chair.
And yep, you guessed it, not interested in eating the delicious meal you lovingly prepared for them.
Many of us also fall into the trap once our child grows and starts refusing the high chair to let them out and sit/stand/kneel on an adult chair. Because that's what they want to do and we figure maybe they're not eating because they've outgrown the chair. But this doesn't solve the problem and often actually leads to further problems at mealtimes.
If your little one struggles with sitting still or concentrating long enough to get through a meal, investing in a good quality chair that will grow with your child could be well worth it.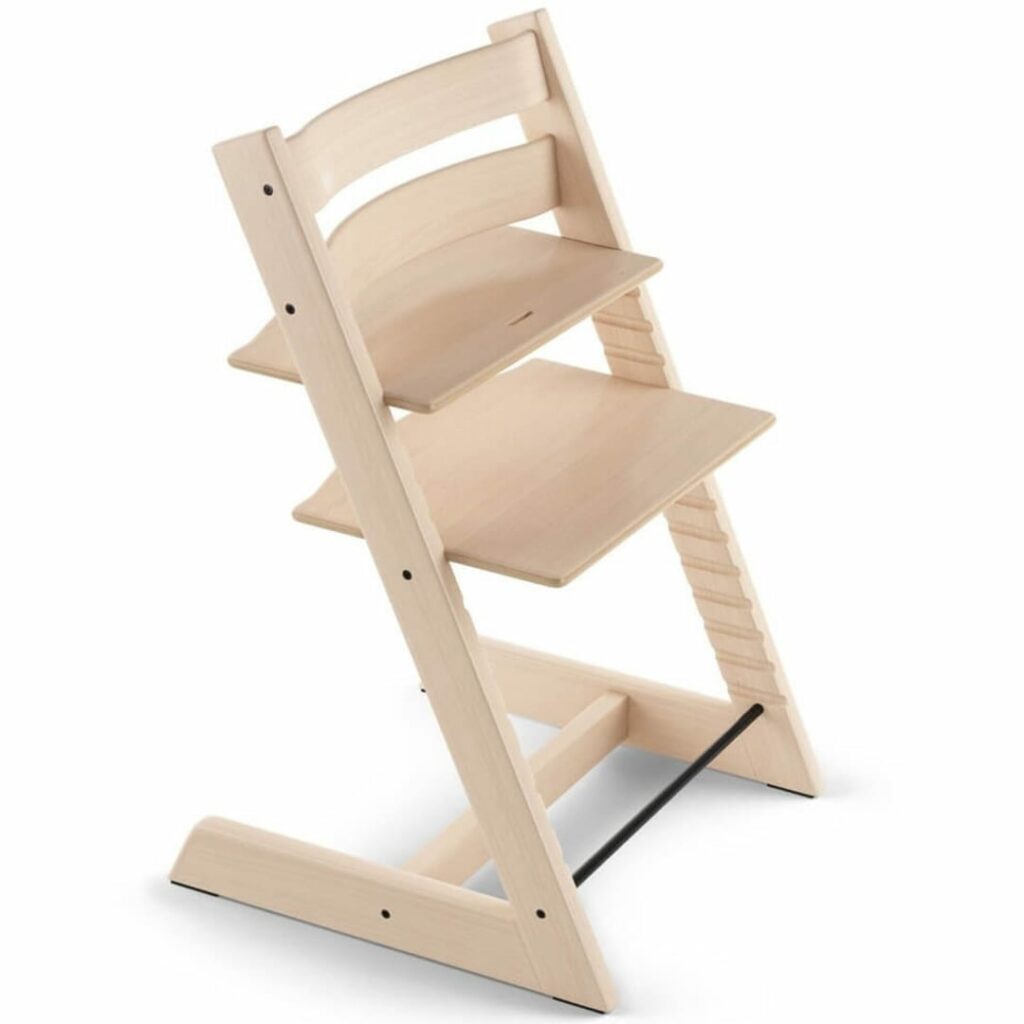 Ergonomic high chairs, such as the well-known Stokke do tend to be more expensive, however, if they are adjustable and good quality, many of them will last until your child is around 10 years old. Making them worthy of the investment.
If you're not convinced, or budget is a concern you might like to try purchasing a footrest attachment that you can secure to your child's current high chair and seeing if that helps.
Chances are a chair isn't going to 100% cure your little one's fussy eating overnight but the right set-up, (along with these other fussy eating tips) plays a huge role in their overall food journey.