Play and empowerment: How we can use play to celebrate what makes us unique
We had the pleasure of sitting down with Kristy Dickinson and her adorable 2-year-old, Ziggy, to hear about the role that 'play' provides them as a proud Wiradjuri family. Kristy is the founder of Haus of Dizzy, a jewellery brand that celebrates and honours Indigenous culture with a focus on empowering others and bringing joy to anyone who wears it.
Just as she does in her jewellery-making practice, Kristy uses play as a time for starting conversations with her son Ziggy and connecting him to their shared culture and history. This is because it's through play that children form their opinions and understanding of the world around them – including how they identify and feel about themselves!
Play as learning
We all know that play is a great time for learning – whether that be counting bricks or engaging in pretend-play with a LEGO® DUPLO® set. But, as Kristy explained to us, play can also provide an opportunity to teach our little ones about their history, culture and identity.
It's really important to Kristy that Indigenous children be encouraged and supported to feel confident and proud of their identities and heritages. One way that this works into her playtime with Ziggy is by introducing Wiradjuri language in playtime. For example, as Kristy and Ziggy are on the floor playing, she will introduce Wiradjuri words, like 'BudyaBudya' for butterfly, 'Dinawan' for emu and 'Bandhaa' for kangaroo.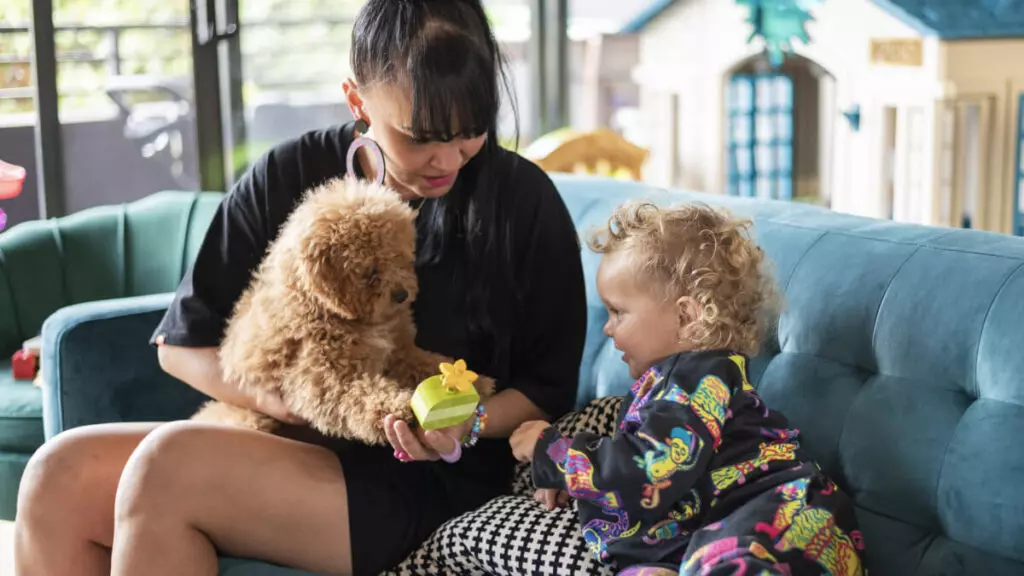 As play provides connection and learning for our little ones, bringing their culture and history into playtime from a young age is a great way to help them feel supported and connected to their growing identities.
Caring for Country
Play is often a great time to help our little ones form their values, empathy and critical thinking skills – in short, they're figuring out what it means to be a nice and caring human being! This is why children begin to engage in pretend play as young as toddler age, as a way of forming their ideas about the world around them.
Starting conversations about taking care of the environment with children is more important now than ever before. Caring for Country is an integral part of First Nations culture as there is a profound spiritual connection and responsibility for the land.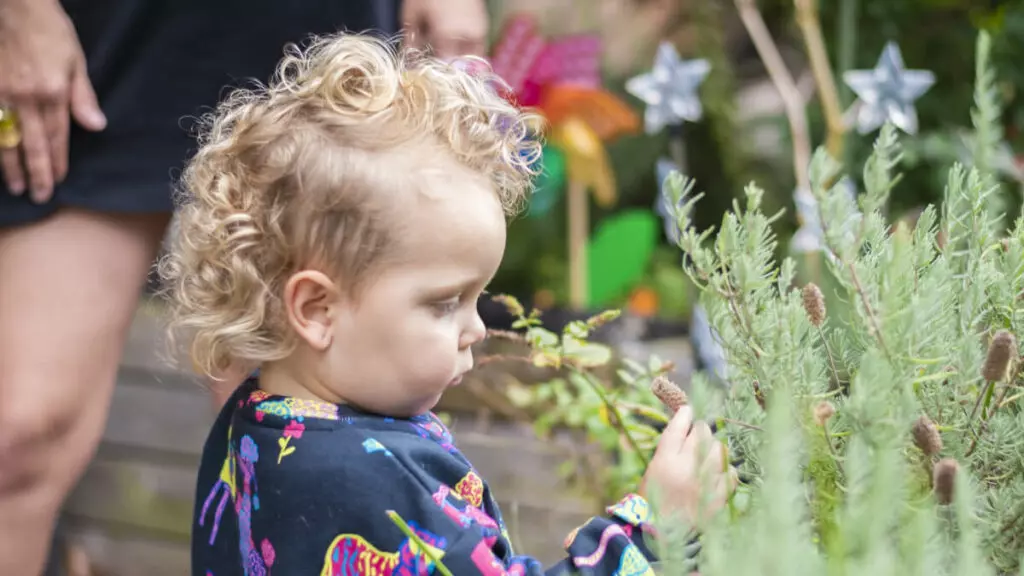 Due to this, Kristy will often use play as a way to encourage Ziggy to love and care for the natural world around them – to respect and take care of the skies, waterways and all the beautiful living things we share this land with.
Using play to teach our children to respect nature is something all parents can do – as though getting outside and into nature is the number one way to foster this respect, play can be a great time to role play situations with our children. Whether it's encouraging them to feed a baby sheep or telling them they are doing a great job when they plant a tree, fostering a love of nature from a young age will teach them to value the wonderful natural world we are lucky to be living alongside.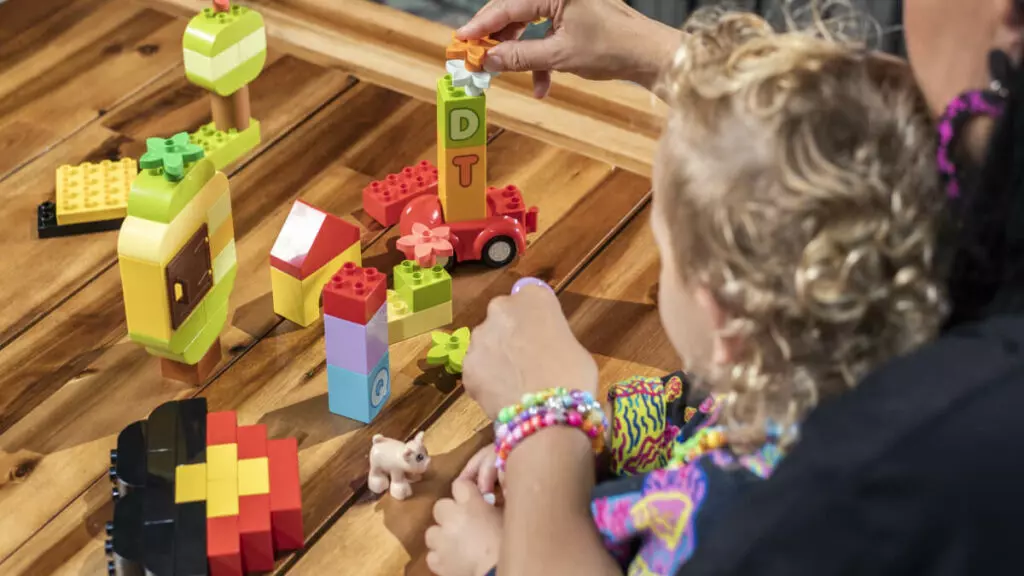 Play as a conversation starter
Play is often the starting point for conversations – because our little ones are innately curious beings! There are so many benefits to asking questions during play, from creating a connection with your child to helping them process what they're doing, as well as helping them feel seen and heard – boosting their self-esteem and confidence!
But play is also an important time to bring up important conversations with our little ones in an environment where they feel safe, connected and supported. Kristy shared with us how play is a time where she can talk to Ziggy about what makes us all unique as individuals.
For Kristy, she uses play as a way to show Ziggy that we are not defined by our skin colour or our eye or hair colour – but rather, our identities are formed by our connection to our cultures, our communities and our histories.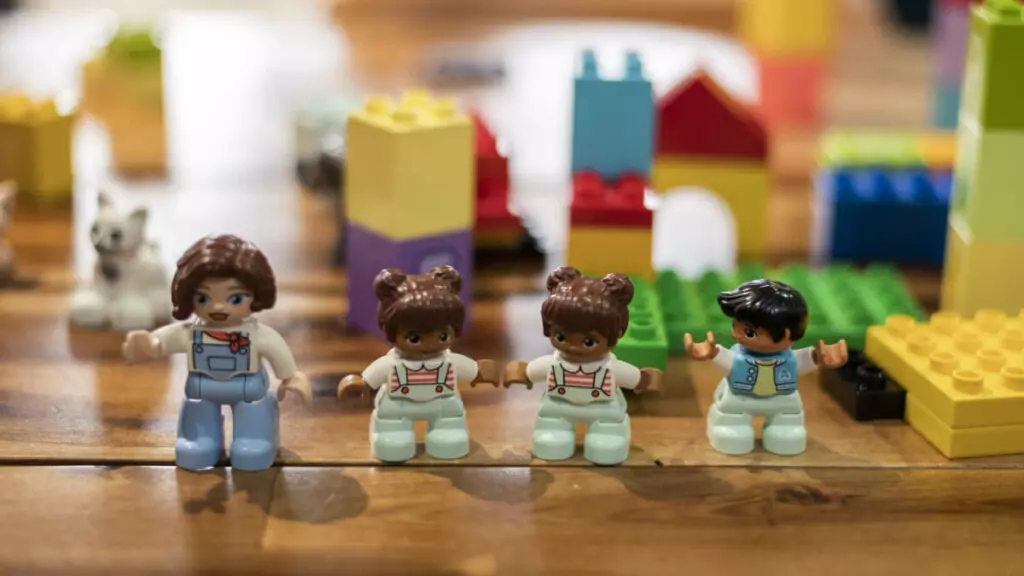 Play as pride and celebration
A core goal of Kristy, both as a business owner, mother and Wiradjuri woman, is to help make First Nations children feel empowered and proud of who they are. As a proud Wiradjuri family, play is just one part of the picture in how they celebrate and connect to their shared culture and history – but we also know just how important play is for developing and encouraging our children's self-esteem and confidence.
By making play a daily activity, we're creating space for our children to be creative, feel seen and heard and feel connected to their family.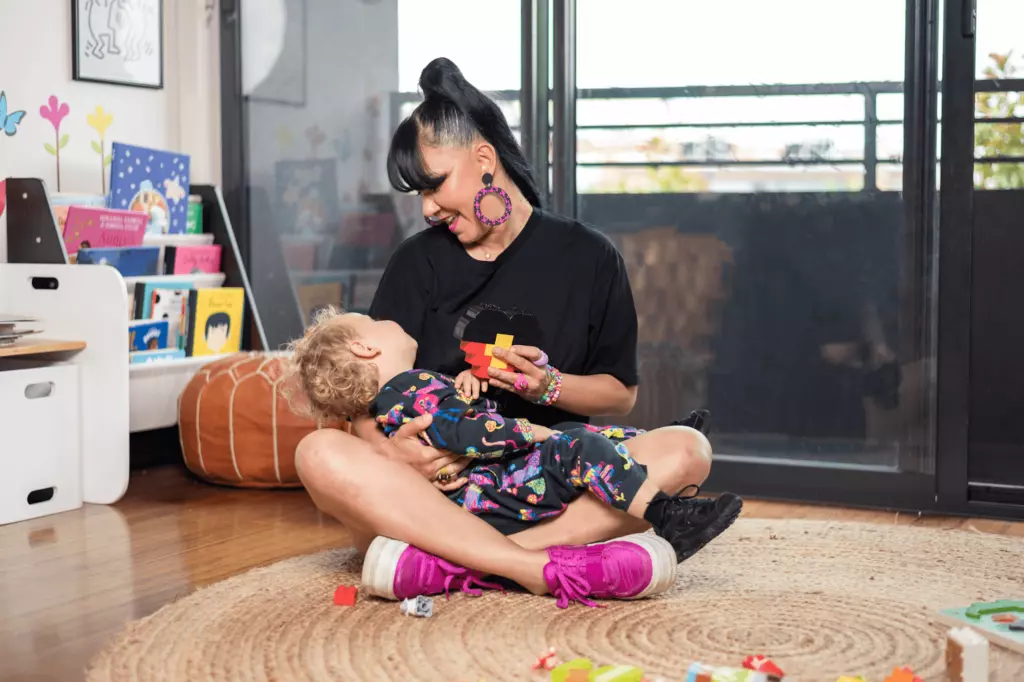 This is a paid partnership between Kiindred and the LEGO® DUPLO® Brand.
Related Articles
The relationship between roleplay and empathy
Understanding the power of imaginative play
How to put the play into everyday