How to choose the right school shoes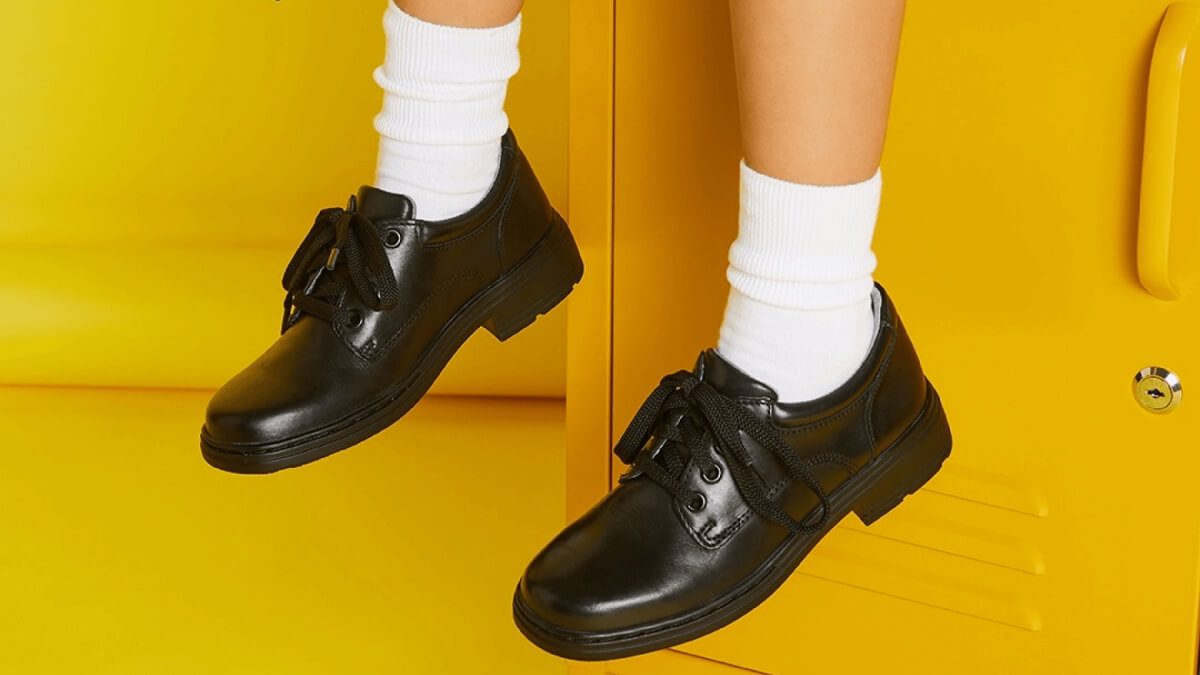 It's that time of the year when the overwhelm of getting kids organised for the school year kicks in. As a parent of a school-aged child, I put my hand up, I understand the dilemma of sourcing the 'right' gear to ensure my child has the best opportunity to thrive in class, the playground and on the sporting field. And with the basic shoe-drobe consisting of school shoes, running shoes and any other sports-specific variations i.e. ballet and football, it can be an expensive exercise. So as a parent, and a highly experienced Podiatrist, here are my best tips to balancing the hip pocket, as well as your child's foot health, athletic performance and brand demands.
School Shoes
Basically, the two golden rules to follow for school shoes are:
You get what you pay for. Sticking to established brands that are trusted for their engineering will be more of an initial investment, however, will be harder-wearing and offer higher levels of comfort & support. Better quality shoes tend to be stitched rather than glued, use leather and natural materials rather than synthetics and the soles are designed for wear and tear, anti-slip and weight-reduction.
Go to a reputable shoe store for fitting advice and shoe recommendation. Specialist shoe stores generally carry trusted brands and a full range of sizes and widths, as well as offer a professional fitting and shoe recommendation service. In Australia, The Athlete's Foot and Shoes & Sox are the go-to retail chains for kids' school and sports shoes. Oh, and keep your eyes peeled for back-to-school discounts in January!
Let's just say school shoe engineering has come a long way when compared to the clod-hoppers of the '80s and '90s. Good brands i.e. Clarks & Ascent utilise materials and technology that make for a lighter, more durable shoe. There are two categories of black school shoes, leather and mesh, and they come with laces, Velcro or often a combination of both.
The traditional black leather school shoe usually has a leather upper with either rubber, EVA or leather sole. They are often slightly heavier and stiffer on the foot compared with their mesh cousins however they generally have the best durability and are great for kids who:
like to sit and chat
cruise around the playground
climb on equipment
play handball
have wide or narrow feet as they usually come in a width variation
wear orthotics
The black mesh sports shoe is essentially a running shoe/cross-trainer with a mesh upper, EVA midsole and rubber outsole. They are generally lighter and softer than their leather counterparts, however, kids will often wear through the sole and toe more quickly than in a leather shoe. Check out the New Balance 860v11 in black. Sports style shoes are best for kids who:
are super active and play sport in the playground
have sensory issues
are clumsy / trip over regularly
are experiencing growing pains
wear orthotics
blister easily
don't want to buy a separate sports day shoe
Sports Day
Unfortunately, the quality in kids' sports shoes varies greatly and can be an exception to the "you get what you pay for" rule. Unlike other brands that use cheaper materials, New Balance replicates their adult shoe technology and materials in the majority of their kids' shoes, so are my go-to running shoe brand. I recommend the New Balance 880 or Zante for a neutral shoe, or a more supportive option is the New Balance 860. Other options include the Asics 1000, Asics Excite or Asics Kayano or Nike Vemero. Many of these shoes have lace-up and Velcro options.
Sports shoes double up as a great weekend/playdate shoe, particularly for active kids and kid's aged 8-14, which is when growth plates are open and support and cushioning is of utmost importance.
The dance between fashion and function often begins with kids' sports shoes. I recommend encouraging your child to choose the shoe that feels and fits the best, rather than looks the best. However, if it is a losing battle, there is always the option to add support into a less structured shoe to enhance the level of support and cushioning and promote optimal foot alignment.
Sports Specific
Each sport places unique demands, and therefore injury risk, on the musculoskeletal system. With footwear, a key component to the uniform, as well as safety and performance of the player, most organised sport requires the corresponding appropriate shoe i.e. basketball shoes for basketball, football boots for football and netball shoes for netball.
Running shoes may be light-weight and convenient, however, they lack adequate outsole, midsole and upper structure to withstand the directional changes and extreme forces of other sports. Choosing a sports specific shoe ensures increased ankle and foot support as well as appropriate grip and toe protection, which ultimately translates to lower injury risk and greater agility.
Tips and tricks to buying school shoes for kids & teenagers
The shoe passes the flex test by bending at the forefoot, not in the middle, and not able to be twisted
The shoes hold themselves on with a fastening mechanism i.e. laces or Velcro straps
The fit is snug around the width of the foot, not sloppy and not tight
The toe box shape allows for the toes to wiggle and is not tapered inwards
At the time of purchase, there is a full thumbs width in extra length at the toe
There is a small heel to toe gradient, that is, the shoes aren't dead flat
There is a firm heel counter to support the back of the heel
The shoes are replaced just before the toes are in contact with the end of the shoe
Opt for rubber-soled school shoes that are light-weight and have a fastening mechanism such as laces or Velcro
Running shoes make for a great multi-sport shoe and for weekend wear
A sport-specific shoe i.e. football boots and netball shoes are important for competitive sport
In addition, if your child is complaining of tired legs, is tripping up regularly, is experiencing pain at night, during, or after activity, or their shoes are wearing down unevenly, consulting with a sports podiatrist for additional foot support is recommended.

With your foresight, proactive approach and savvy shoe investment, your kids (and their feet) will thank you later. See emilybraidwood.com for more details.

Be sure to download our FREE App to access Emily's tips for growing feet, pregnancy feet and caring for new mama feet.

<script type="text/javascript"> (function($){ $("img.lazy").lazyload(); })(jQuery); </script>