10 items that made my parenting journey more comfortable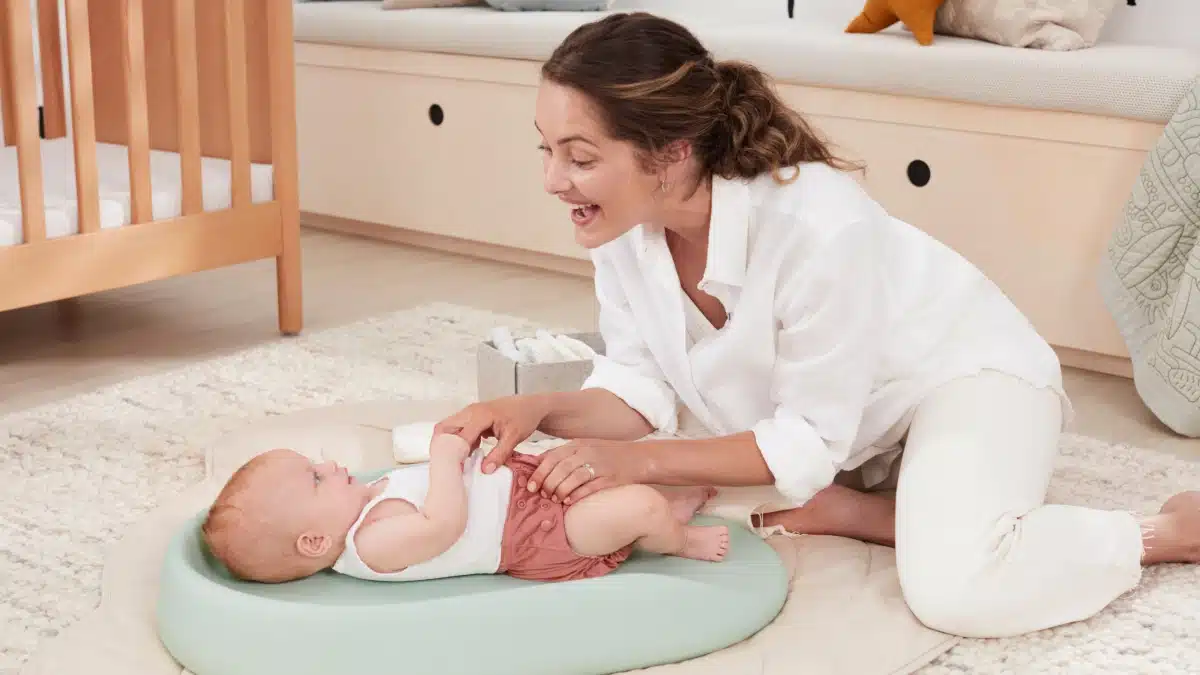 I was at a coffee shop recently, mostly not minding my own business, when an interesting conversation broke out at the table beside mine. It was between a new, slightly nervous mum-to-be and her already been-there-got-the-t-shirt-friend. It went:
Newby: "I still feel like I have so much to get before the baby comes, but I honestly don't know where to start. I walk into the stores, and the number of products and types are overwhelming".
Been-there mum: "Just try to relax. Honestly, people try to push you to buy things when there were mum's doing this hundreds of years ago with nothing but themselves. Wait until the baby comes, and then see what you need".
Me: *silently pulls hair out and internally debates butting in.
Why did this conversation make me pull my hair out, I hear you ask? Well, this mum was clearly strong enough to swallow her pride and admit she didn't know what was going on (as most of us didn't when we first had kids) and brave enough to ask for help. And she was shut down with the age-old narrative of 'parenting is natural and will just come easily – go with the flow'.
I'm here to break the news that parenting is not always easy; sometimes, we don't automatically just know what to do, but also – it is 2023, and a few things have been invented to help make your life with your baby easier.
So, here are the not-so-secret items that I tell all my new mum friends to buy, because I love them and want their journey to be as smooth sailing as possible. As I want yours to be too.
1) A pram that works for you
When you are looking for an excellent pram to invest in (and investing it is, they don't often come cheap), most of us focus on the baby side of things. The comfort of the seat, whether it can recline to sleeping and sitting up position, does it grow with your baby, etc.
Yes, these things are essential. Do you know what else is? How the pram works for you. Can you fold it without following a YouTube video whenever you go out? Can you lift it into the car without pulling a muscle that has yet to recover from birth fully? Can you push it one-handed around an aisle corner while sipping an extra-large latte with your other hand? (This last one is a must!). Before you head out of the store with your newly purchased pram, make sure you have tested it out with all of these things in mind too.
2) Wet wipes, everywhere
Yes, I know that you know that you need wet wipes. It is on every list when it comes to preparing for a baby. However, people tend to focus more on the number of nappies needed and glide over the monumental amount of wipes that you will actually use.
You go through these faster than a toddler can shove sand into their mouths because of how useful they are to new parents. I suggest having them at hand throughout your house, in your handbag, nappy bag, car and any home you regularly visit.
You will use them to change your little ones' nappies, of course. But they will also be used for wiping sticky hands and necks when you are out and about, cleaning spit up and spills, and even wiping off the fallen dummy when you are in a no-steriliser bind.
While this may sound like an ecological nightmare, fear not, there are brands that sell eco-friendly and sustainable wet wipes as well.
3) Sleeping safely
Losing sleep is a given for a parent with a newborn. We get that, and accept that. But losing sleep because you are worried about your baby's safety while they are sleeping is something that you can avoid.
Choosing a cot and mattress from the Joey by Koala range is a tick in the safety box you just can't do without. The Kookaburra cot and Joey mattress both meet the Red Nose Australia Safe Sleep criteria, with the mattress also being rated Australia's most safety-certified baby mattress. And, you're going to love this – especially if your growing baby bump is starting to slow you down – the Kookaburra cot is Australia's first tool free assembly cot. This means that you do not need anything except your own hands to put the cot together – and it all comes together in under ten minutes. And you know what that means…less time putting together furniture and more time putting your (swollen) feet up.
If that is not enough, I will throw in another perk that aligns with a secondary tip of mine. Make sure everything that the baby touches can be washed! Or as close to it as possible. The Joey Baby Mattress has removable covers that can go straight in the machine, and the mattress's inner is water resistant. Because something is going to leak, be it the nappy, the bottle or the baby.
4) Nappies that work
This brings me to my next point. While no nappy is infallible (seriously, keep extra changes of clothes wherever you go), ensuring you choose a good nappy that moves with your baby and has great absorbency will save you sleep, time, and in the long run – money.
Do some research on the different brands available to you, see what other people have rated the different nappies, and don't overbuy on one brand before you have tried them out first. Sometimes one brand suits your child when they are a newborn, but another when they are rolling around the garden at 18 months old.
5) Long-range baby monitor
At first, you may find yourself not able to be away from your newborn for too long, such is the strong need to constantly stare at them. This fades. You still love them just as much, but just from the other room while you binge a series with the volume low.
Cue: baby monitor. One that works through all kinds of walls and levels (you don't want to stop what you are doing every two minutes to check if it is working or not). I can't express how much a baby monitor simply gives you back a bit of yourself, some freedom to move around and even time to have a relaxing bath without having to leave the door wide open. This is money well spent.
6) Clothing storage solution
Have you found yourself holding up a newborn babygrow and marvelling at how tiny it is? Well, by some strange force of nature, your baby will need more clothing storage space than you will. Despite the size of their clothes. Having a dedicated space in their room that can fit clothing dividers for organisation, is easy to clean and is safe was a no-brainer for me.
Koala's Wombat Chest of Drawers luckily meets all of my requirements. It also happens to match the baby cot (mentioned above), and if you have a toddler as well, they have a matching Joey bed base too. It is made with non-toxic materials, has no handles or knobs (meaning when your little one is older, they can't easily climb up it), and the best part? It is a tool-free assembly, as is the cot and bed base – that just saved you a future furniture-assembly argument with your partner.
7) Lots and lots of dummies
This is for those of you whose little ones will have a dummy. If your baby takes to a dummy, you never want to be without one. I repeat. You NEVER want to be without one. Once you find which type they like, get a spare. And then get a spare, for your spare, for your spare. You get my point. Nothing brings on a sleepless night quite like losing a dummy, and there is no open shop to replace it.
It is also a good idea to keep an extra one somewhere near the cot at night, as once one is spat out, it seems to be sucked into the black hole where spare socks and Tupperware lids go to die.
8) White noise app/sound machine
These work! For real! Many parents forgo the machine and instead download a white noise app on their phones. However, that entails leaving your phone near your little one for periods of time, and Candy Crush isn't going to play itself, now is it?
A sound machine is a great way to help your little one drift off to sleep. It can also help to drown out any unwanted noise. Just don't be surprised if you find yourself nodding off to the soothing sounds of ocean waves too.
9) Nursing pillow
Whether you are breast or bottle feeding, a nursing pillow is the best friend you never knew you needed. It helps you position the baby in a way that lets them be as comfortable as possible, feel supported and also assists in freeing up your hands too.
Ergonomically speaking, the nursing pillow can also save you hours of physiotherapy by supporting your posture while you feed. I liked to use my pregnancy sleeping pillow (which is much bigger) as a nursing pillow at home and kept the smaller one for when I was out of the house. Simply rest the pillow on your lap or just under your breasts when you are feeding sitting up. Now lay your little one on their side, on the pillow, using your arm closest to their head to support their body, head and neck.
10) A trusted source of information
If it hasn't started already, though I am sure it has, you are going to have a lot of people either throwing too much information your way (old wives' tales ring some bells?) or giving you too little information as per the example I witnessed in the coffee shop. Every parent, new and old, needs a trusted source of information. Wikipedia doesn't count, sorry.
Find that person, doctor, friend, or trusted website (ahem) that you can turn to when the going gets tough and you need a few answers that will help guide you in the right direction. It takes a village, my friend, and we all need one.
This is a paid partnership between Kiindred and Joey by Koala.