Managing work with a sick baby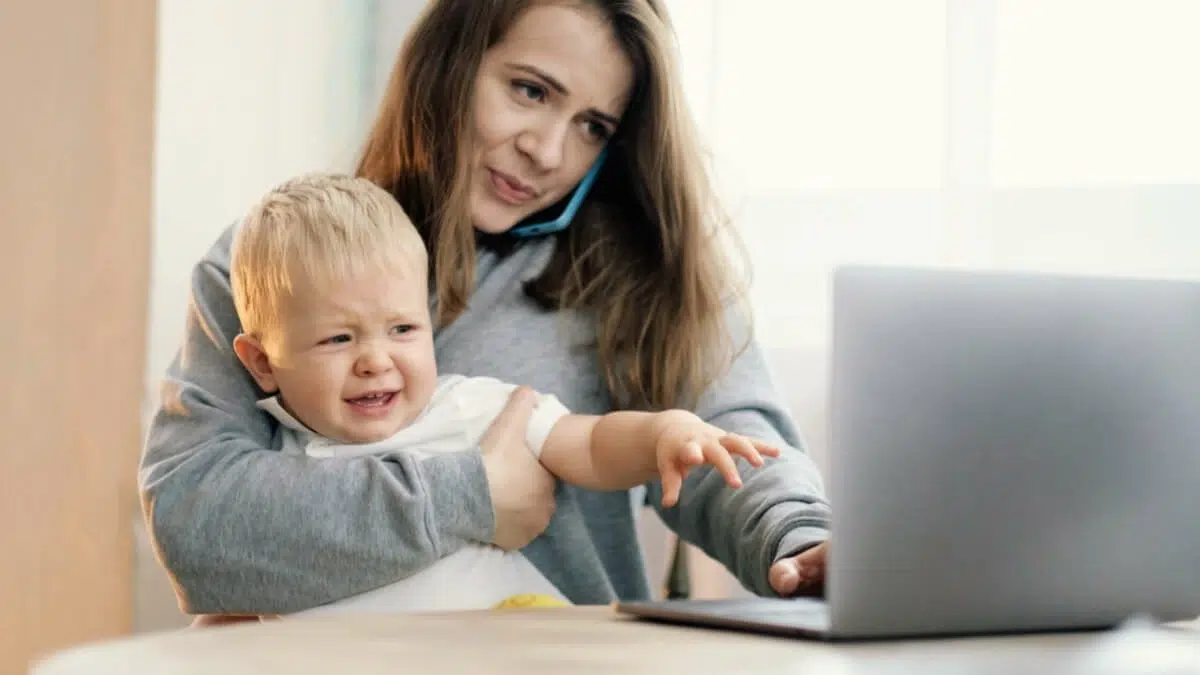 You get a call your baby is sick, but you're stuck at work. You're feeling overwhelmed and stressed on how to help your baby and manage your work responsibilities. Having a good plan and back-up for these days will help you manage both work and your sick baby. Here are a few tips and tricks to have up your sleeve that will make your life easier. 
What is the problem?
Before anything, you should determine whether or not your baby is actually unwell and if they need immediate medical care? This will then give you an idea of what you're dealing with and how much time off work you're looking at. An upset stomach or vomiting could be due to excessive crying or something they've eaten (e.g. too much food for breakfast) and they might be fine after an hour or so.
Ask their carer to check your baby's temperature to determine whether or not they are sick and need to see a doctor. If your baby was under the weather during the weekend, for example on Saturday, keep an eye out by Sunday and give your boss a heads-up that you might have to be home with your child if they are still unwell on Monday.
Using your leave
Saving your annual leave days off will save you from having to take sick leave (which you might need in the future if you're unwell yourself). Continue to keep your updated with on child's condition, and how much time you will need off and work out a plan together to cover off any urgent work that needs addressing.
Try not to feel guilty
Remember that your sick child is your priority and to not feel guilty about having to leave work. Try and have a plan in place for when these things happened, being as prepared as you can will help take the stress out when this does happen. Remember that you get sick days, annual and carers leave for these very reasons. CHat to your boss or HR about what you are entitled to.
Have you got an emergency caregiver?
Emergency caregivers can be a great back-up for those time you and your partner are unavailable or are caught up. A grandparent, friend or babysitter may be available to help out and look after your sick bub while you have to work. Just remember to put them on your daycare pick up list. This can be a lifesaver when your job is demanding or you're on an important deadline and can give you peace of mind knowing your child is with someone they know and trust.
Having a sick baby when you're at work can be challenging and make you anxious, but using a few of these tips can ease the stress. Remember sometimes these things are out of our control and we just have to succumb, but on the plus side, a day home can be mean lots of cuddles, snuggling under a warm blanket and can give you precious time to bond with your bub.