How to choose the right childcare for your baby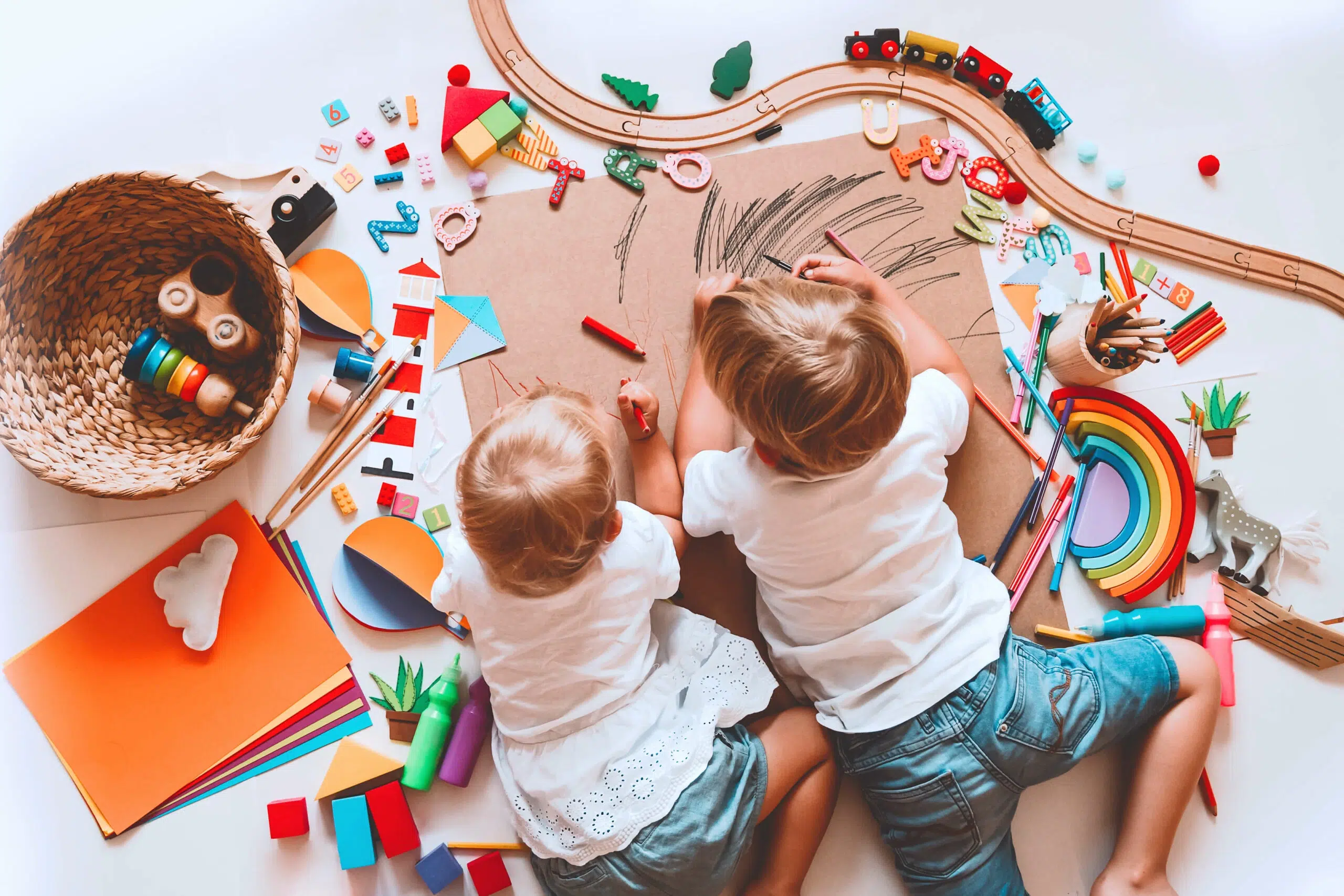 Heading back to work after having a baby involves a lot of planning and preparation. And one of the most important things you'll need to arrange is someone to look after your child.
These days there are numerous options to choose from; long daycare, family daycare, nannies and au pairs to name a few. Whichever option you choose will really come down to personal preference and circumstances.
If you do opt for daycare, choosing the right centre can be tricky. You need to take into consideration cost, location, availability but most importantly trust that they will care for your child in line with your own values and your child's needs.
Here are a few things to consider when searching for childcare:
The type of childcare you are after
First things first, you need to decide what exactly you are looking for and what your needs are, what hours of care you will need etc. This really comes down to your personal situation. If your work is part-time or flexible shirt daycare might work, but if you work long hours and finish late so you won't make it for pick-up, in-home care might be your only option.
Philosophy/values/curriculum
Some facilities will be centred in certain practices such as Montessori or others have their own curriculum which they should clearly outline. Either way, they should be able to provide details on this and how they will support your child's learning and development.
Location
Make sure the centre is conveniently located to either your home or work. You want to make your life as easy as possible.
Availability
This will be dependant on them and what spaces they have available.
Cost
Consider the cost of the centre (and what/if anything you will get back through Centrelink subsidies such as CCS or Family Tax Benefit). Some centres may seem more expensive but they might provide three meals a day as well as formula and nappies. So you need to weigh up the cost and convenience of these added inclusions.
Food & nutrition
If the centre provides meals for your child you will want to know their food philosophies to ensure your child is being fed healthy nutritious meals. Remember that if you opt for somewhere that doesn't provide meals you will need to be packing their lunches every day.
What else is provided/do you have to bring
Again, find out what is provided and what you'll need to bring each day, for example, nappies, formula, water bottle, hat, change of clothes.
Flexibility
How flexible can they/will they be around you and your schedule? Do they offer occasional car or extra days?
Licencing/registration
Always ensure the centre is licenced and registered with the Australian Children's Education and Care Quality Authority (ACECQA) https://www.acecqa.gov.au/.
National Quality Standards (NQS) rating
Similarly, they should have a National Quality Standards (NQS) rating which is how they stack up against the national benchmark for early childhood education and care. They should clearly display this information.
Size of the centre and staffing
What is the size of the centre and what is their current capacity? Also more importantly what is their staff to student ratio.
Cleanliness
When you do a tour take a look around and get a feel for the cleanliness, especially in the toilet area as well as the kitchen. Also, ask about their hygiene and cleaning policies.
How happy do the kids there seem?
Spend some time watching the children who are already there. Do they seem happy and engaged? Of course, there are always likely to be children who are having a rough day or moment. But overall you should be able to get a feel for it.
What are the staff like as they interact with the kids there?
Further to that, and almost more importantly, how are the teachers and educators interacting with the children? Are they positive, open and engaged? Do they seem warm, kind and nurturing?
Some extra questions to ask when you're making your decision:
How do they discipline the children or manage behaviour? (You can also ask hypothetical questions about how they would deal in certain situations. For example: 'What would you do if another child hit my child?')

How do you offer comfort when the children are upset? Do you offer hugs etc

Will my child have a primary caregiver during their time here?

What are the sleeping arrangements for the children?

Is there any parent involvement expected/required?

Can I visit at any time of the day?

What is the reporting process like, keeping me up-to-date with my child's daily activities and also learning and development?

Do you offer a pre-school or getting ready for school program?

What is the staff turnover rate?

Are they willing to work to your child's schedule, within reason?

Ultimately, the most important thing when looking for someone to care for your child is to trust your gut. If something doesn't feel right, or just "off" then it probably is. Often you'll walk in and know immediately if it's a no. Don't feel afraid to ask lots of questions, ask for references and look online for reviews or testimonials. Do your research and look at a few different places even if you have your heart set on one it will give you something to compare with.