9 natural swaps for parents to make today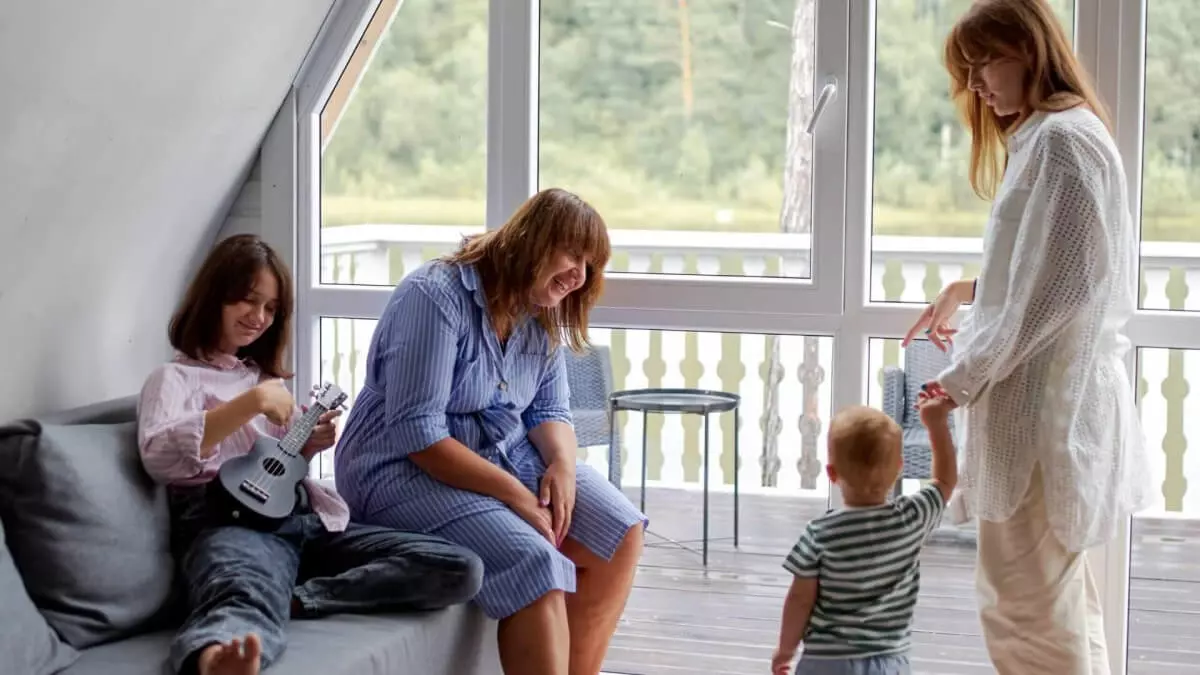 These days we are more aware than ever of the planet and the impact we have on it. Then once you become a parent, you suddenly become even more aware… of everything.
Suddenly you are aware of what you are putting on your skin – and theirs – what you are putting into their mouths, what you are throwing in the bin or pouring down the drain.
It can be hard to know where to start when your to-do list is already a mile long.
But it only needs to be a simple change or simple swap that will contribute to the bigger picture. Things such as healthy food swaps, eliminating clutter and plastic around the house, getting the kids out and embracing nature and swapping to eco-friendly and sustainable products around the home.
We want to know we are doing everything we can to set our kids up for the future.
We called on some of our Kiindred experts and friends, because we know how hard it can be for busy parents to know where to start. They share their own simple swaps and tips for making the switch to living a more natural life at home.
1. The importance of play
Genevieve Muir, Parenting Educator, Connected Parenting
In a world that is increasingly busy and scheduled for our toddlers and little kids, one of the best things we can give them is the opportunity for free, unstructured play in nature. The benefits of nature-play are huge:
Boosts our kid's creativity
It allows our kids to regulate their emotional systems
Increases their academic potential
Play is the best way to learn, and sometimes as parents we just need to get out of the way! So if you're having a tough afternoon with the kids, one of the best things you can do is throw open the doors and get playing.
2. Ditch the harmful chemicals and toxins
Jessica Bosco, Parenting Editor & Mama of boys
Becoming a mum made me reevaluate what products and toxins I am using around the house. I noticed a lot of everyday cleaning products had harsh chemicals, which I was unknowingly exposing my little ones to.
By simply swapping my everyday cleaning products to a natural (refillable) product, I now not only avoid having chemicals on the surfaces they eat and play off but it also means we're reducing plastic in the home.
3. Get toddlers onto family meals ASAP
Monique Cormack, Nutritionist & Mama of twins
One of the most important things I've learned about feeding toddlers is to try and get them onto family meals as soon as possible. Rather than stressing about making different stuff for your kids, it's actually easier to just put the health of your whole family first – and start thinking about meals you can all share together.
Getting the older children involved in the planning stage can be a great way to discuss what's on offer and ensure they feel part of the process of selecting the family meals. Getting them involved from the shopping to meal prep can also help with cooperation at mealtimes!
4. Amp up your exercise outdoors
Kimmy Smith, Pre & Post Natal Fitness, Empowered Mother
Exercise in the backyard (or outdoors) where you can! Not only will you get a dose of vitamin D, you will of course feel amazing from all of the endorphins that come along with exercise. The kids also get to run around and burn off some energy – so it's win-win!
Make sure you take some time to ground yourself afterwards, by getting bare foot on the grass. This not only helps to calm your energy but it also helps calm your little one's energy too.
5. Go on family adventures
Matt Baseley, TV Presenter & Resident Fun Dad
One thing we commit to as a family, is getting out and about on the weekends. Whether it's a small bushwalk in nature or an adventure across the city. This hasn't been easy at times with 3 small humans but as a family we know how beneficial it is to get out running, exploring and simply being together as a family.
We pack a bag full of snacks, get some props and come up with a checklist or scavenger hunt of things we want to see while we're out and about. The kids love it! You forget the magic of being a child sometimes, even just seeing a spider making a spider web can blow their little minds!
I like to challenge anyone who cares to listen to booking an adventure with the kids on the weekend – who knows where it will take you.
6. Quality over quantity
Anita Birges, Professional Organiser, Mis en Place
That one thing I like to tell families is that less is more! And that couldn't be more true than when it comes down to our kids toys . We tend to go out and want to collect things, we buy cheap items and end up with a whole lot of plastic clutter.
Think of quality and opt for things that are going to have a forever use, and can be handed down from child to child. You'll find that when you do this with your kids, they will be more creative, they will thrive and your whole family will be so much happier this way.
Less clutter and less toys = more creativity! So it's a win for everyone.
7. Ditch the plastic
Jo Lia, Healthy Homes Expert, No Tox Rox
One thing that I've noticed is how much plastic we use to store our food in! Things from lunch boxes to drink bottles always seem to be plastic. And whilst these are quick and convenient, did you know that most plastics leach hormone-disrupting chemicals which is really bad for our health?
Fortunately there are great alternatives out there like stainless steel or glass which are much better for the planet and your health. By saying no plastic in the home, we are not only reducing our impact on the environment but we are also keeping our families safe.
8. Outsource without the guilt
Olivia Bates, Dietician, Nourishing Bubs 
As parents, we're more time-poor than ever before and coming up with healthy, nutritional meals – that the kids will actually eat – is a full-time job in itself. We all have to outsource quick and simple meals sometimes, but that doesn't mean it has to compromise on nutrition – or taste!
Make the freezer your friend! Here are 3 reasons why:
There are so many amazing, pre-made healthy options in the freezer department these days – it's not just ice cream or pizza!
It's great for storing meals you might have batch-cooked, which is great for when you're short on time.
Frozen fruits and vegetables can often be higher in nutrients than the stuff you find on the shelf because they are picked at the farm and go straight into the freezer.
9. When all else fails… Just Dance!
Sabir Samtani, Kiindred Co-Founder & Resident Dad
Laughter and dancing is the best medicine. When things go pear-shaped at home (and they often do ) we have a song we play that means everyone has to stop – and dance!
This comes in handy when things get chaotic, usually as we all need to get ready and out of the house for school or work – or at dinner time when everyone is hungry and tired! It's then that we need to shift the mood of the house and we put the craziness behind us.
And the best part? I can dance exactly like a dad and they still think I'm pretty cool!
As parents, we all just want to do the best we can for our families, but it can seem overwhelming and land in the "too-hard basket" when our to-do list is already a mile long. By starting small and with simple, achievable everyday swaps we can all start moving towards a better future for us all.
This is a paid partnership between Kiindred x Biostime.