7 things you can say (and do) to support someone going through miscarriage and pregnancy loss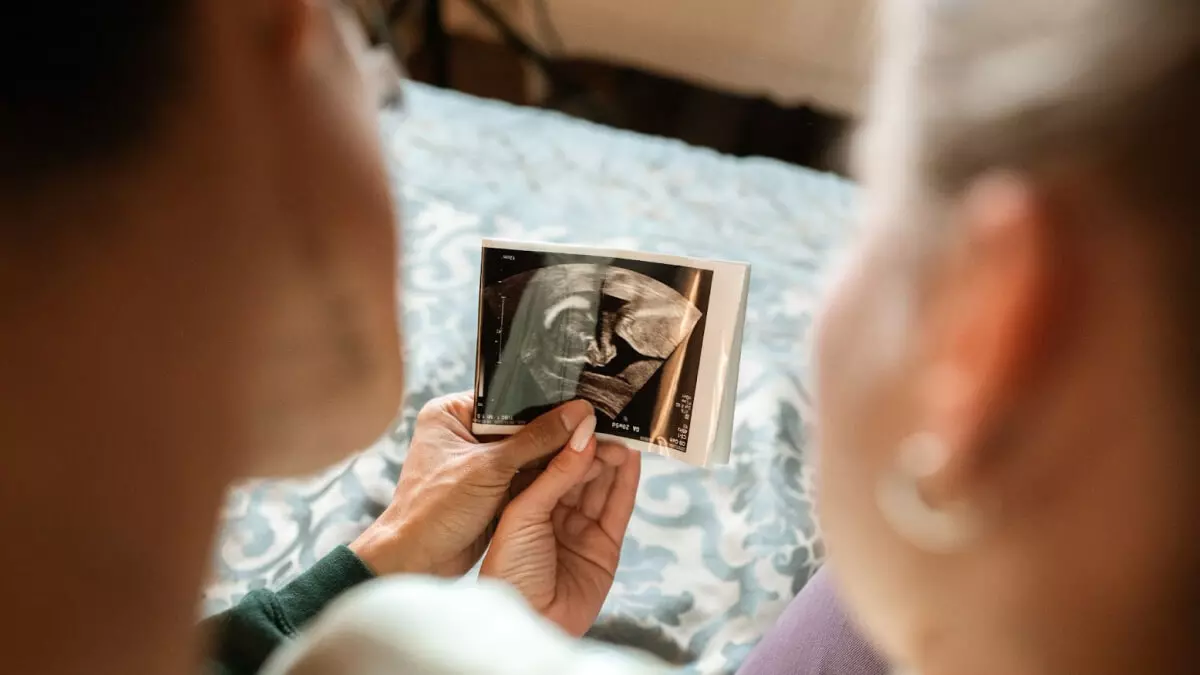 Want to show up for a friend who's recently had a miscarriage but you're not quite sure what to do? Feeling like you might say the wrong thing is totally normal but you should never let your loved one suffer in silence because of your own fears.
When in doubt, acknowledge their baby and acknowledge their pain. Let them know you are always there for them and ready to listen if they want to talk, or even if they just need a shoulder to cry on.
Remember a simple act can go a long way. Whether it's dropping off a meal, or making an effort to keep checking in on them – being a constant source of love and support can make such a difference.
Here are some practical ways you can support someone going through miscarriage and pregnancy loss.
1. "I'm so sorry you have lost your baby, I'm thinking of you"
Finding the right words around such a monumental loss can be hard but it's always better to acknowledge what's happened than to say nothing at all.
2. Instead of saying "let me know if I can do anything", give them a list of options of things you can help with
Whether it's picking up their other children from school, walking the dog, or doing the groceries.
Giving your friend or loved one some proactive options takes the onus off them to come up with ways you can help.
3. Avoid platitudes and looking for silver linings
NEVER start a sentence with "at least…" (for example, "at least you can get pregnant", or "at least you were only in your first trimester").
While you might think you're coming from a good place, this kind of language can end up causing more harm than good.
4. Keep checking in
There is no timeline on grief and it can be a debilitating thing to live with so even if you don't hear back, keep checking in on your person. Text them a love-heart emoji or pick up the phone and call them. Don't worry if they cancel plans, either. Let them know you'll be there for them when they're ready for company.
5. Drop them off a care package
There's no better way to show your support than by giving your friend a care package with all their favourite things (think chocolate, magazines, fresh flowers, a journal and maybe even a massage voucher so they can have some downtime).
6. "Do you want to go for a walk and talk?"
Fresh air, coffee and a walk with your best mate is chicken soup for the soul. Let your friend know you are ready to listen whenever they're ready to talk.
7. Ask them "how are you doing today?"
By adding the simple word "today", it encourages them to open up about how they're doing in that exact moment and may lead to a more meaningful discussion.
Holding space for your loved one in their darkest hour is what solid friendships are all about. In the early stages of their loss, they may not want to face the world and that's OK. Don't rush it, be prepared to listen and let them know that they can share all their thoughts, feelings and fears with you whenever they're ready.
Remember, no one can take their pain away or fix what's happened but offering your presence, love and support will make a world of difference. Don't let your mate suffer in silence.
Related Articles
Gemma Peanut's two year (in)fertility journey
What is a rainbow baby?
'Experiencing loss made me value each day of my pregnancy so much more…'