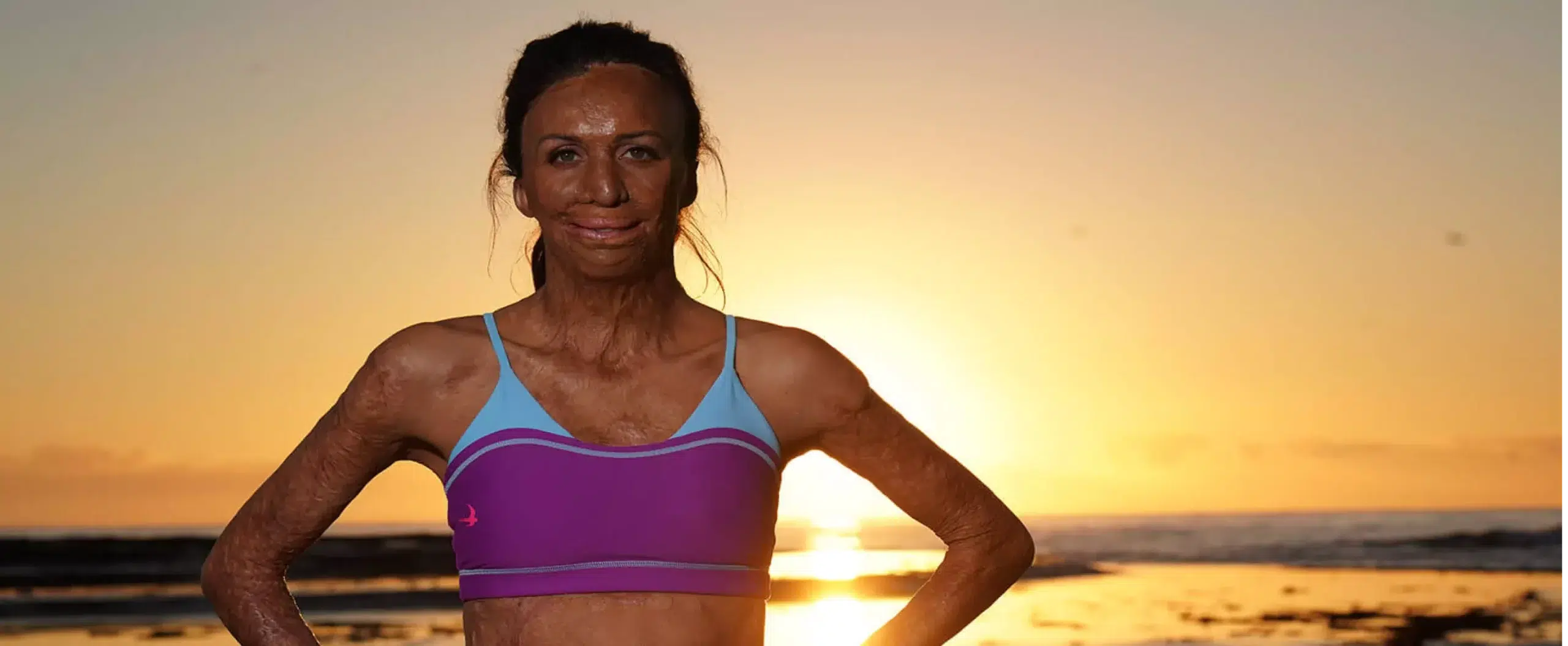 Turia is a mindset coach, author, athlete and mother of two, who is dedicated to creating content that makes people happier.
In 2011, age 24, Turia was an ex-model, fitness junkie and successful mining engineer when she was caught in a grass fire while competing in a 100km ultramarathon in Western Australia.
She was choppered out of the remote desert barely alive, with full thickness burns to 64 per cent of her body. Surviving against overwhelming odds is the least of her achievements.
Since then she's crossed the finish line at the Ironman World Championships, written four bestselling books, coached more than 40,000 people in my online programs, completed the Kokoda Trek, sailed a boat around French Polynesia, taken on massive physical challenges and had two sons with her partner Michael.
Turia has gone on to thrive in the ultimate story of triumph over adversity.
In 2021 she launched her RUN with Turia running program designed to support mums with their return to fitness and self-care post baby.
Read articles from Turia…