Sports Podiatrist
Emily Smith is a Sydney-based Podiatrist with over 15 years clinical experience nested in human mechanics and women's footwear. Emily's mission is to pioneer the outdated insole industry with scientifically-orientated innovation and female-focused products, that support healthy body alignment and pain-free mobility without compromising style.
"Over the last 15 years I have been fortunate enough to establish a very loyal list of patients and referrers who subscribe to a more contemporary podiatric approach. Due to my affiliation with sports medicine specialists and the majority of my patients being athletes, my clinical philosophy has always been more of a blend of sports medicine principles rather than traditional podiatric principles."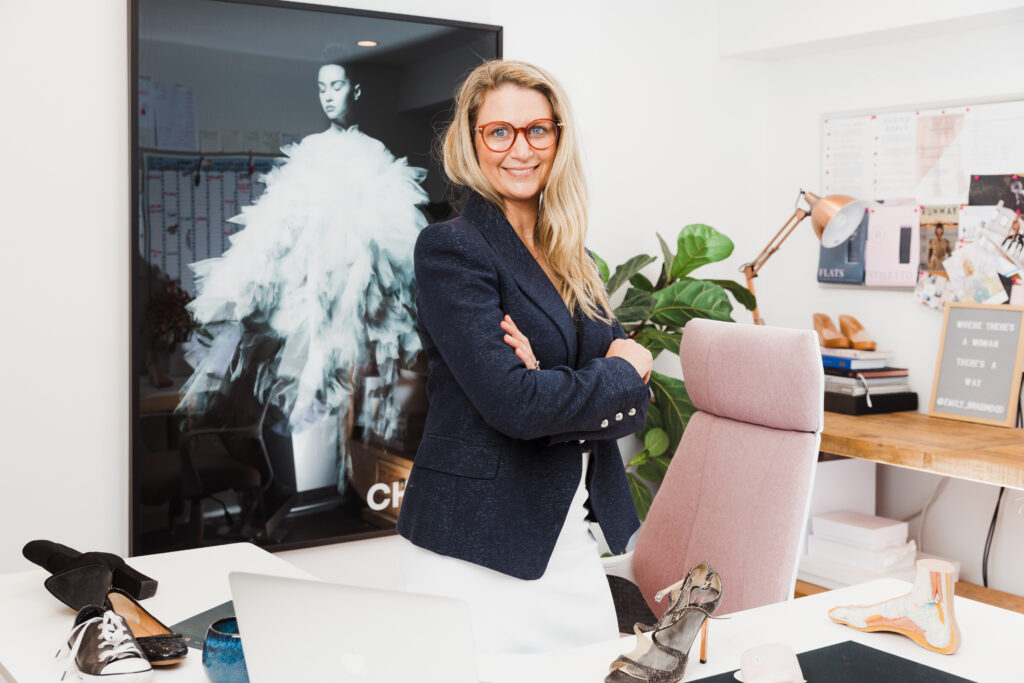 With a vision to minimise medical intervention resulting from poorly-engineered shoes, her brand Emily Braidwood was born from revolutionary research that identifies the underlying cause of high heel pain and the subsequent patented design of sophisticated footbeds to enhance all styles of heels and flatties.
"My orthotic (a custom prescribed innersole) philosophy developed pretty quickly to facilitate a normal foot range of movement with a forgiving, flexible orthotic, rather than blocking foot movement with a hard, overly corrective orthotic. Not only do people find flexible orthoses more comfortable, they are just as successful (if not more successful) in managing pain and injuries. In my experience, providing foot support that balances the outside foot and the inside foot, acting like guard rails from heel strike to toe off, works to engage the soft tissue appropriately without overloading one side of the foot, or the other. When the foot and ankle are balanced, magic happens.
Check out www.emilybraidwood.com for more information on Emily's insole innovation for women wearing flatties or heels!
Read articles from Emily…