What is the best cot for my baby?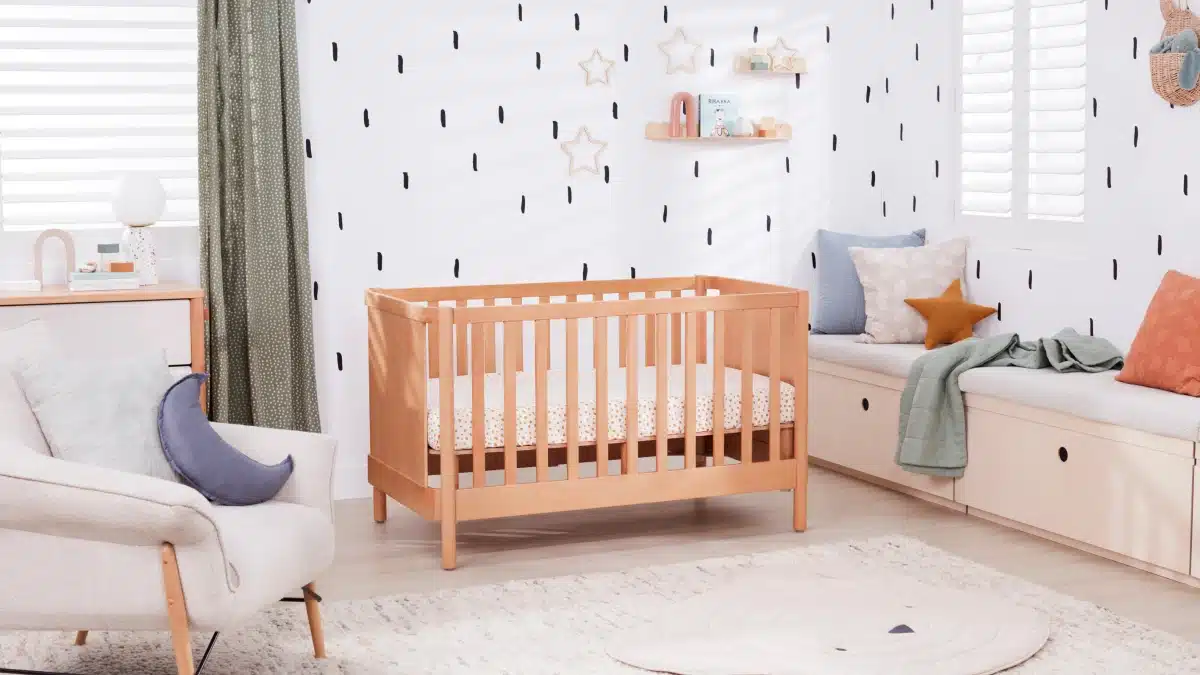 It's a universal truth that parents think a lot about sleep, but do you know what weighs on their mind more?
The safety of their child.
The concern and care for your child's well-being never goes away – even long after they are busy worrying about kids of their own! However, when your child is just a baby, every day can feel like a marathon and the finish line represents another day of parenting under your belt (complete with a safe, happy and sleeping bub).
So, with sleep and safety as the two things occupying a parent's brain 24/7, it's little wonder they spend so much time researching the perfect cot.
Well, parents, look no further as Joey by Koala has just saved you hours of scrolling – or worse, STROLLING (the aisles of a brick and mortar store, quelle horreur!) – with their gorgeous new baby range.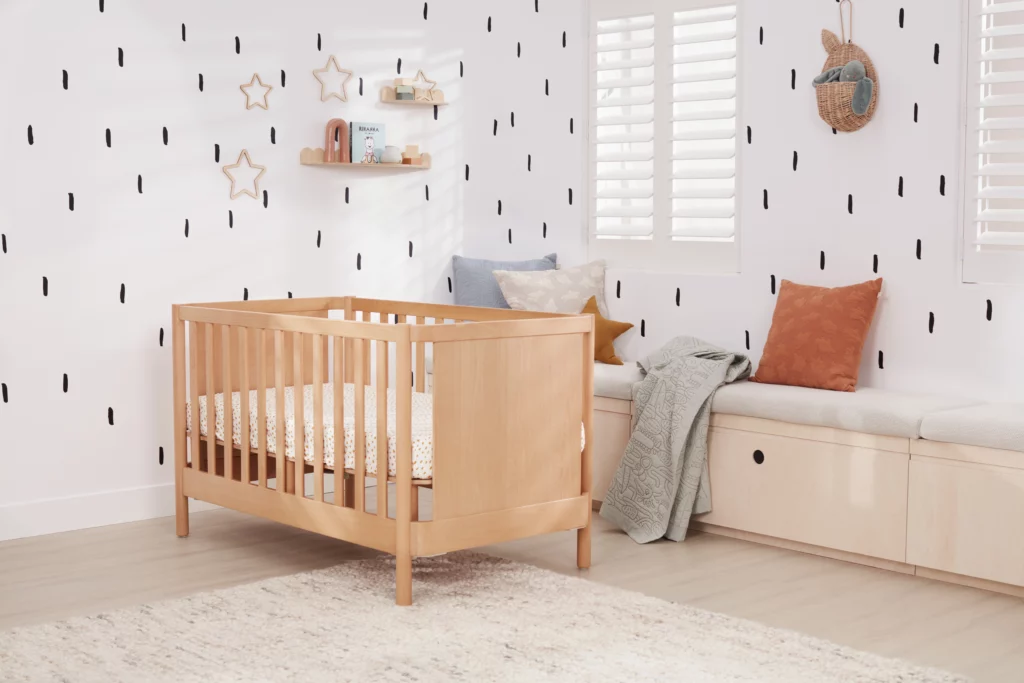 The Joey by Koala Kookaburra cot is built to stand the test of time with its gorgeous natural wood grain and elegant design – a combination that guarantees it will look good in any setting.
Now, while we know aesthetics are important so you can become someone else's #nurseryinspo, we also know that you don't want to lose any more sleep than necessary (and you're going to lose the equivalent of about 44 days in that first year!). Therefore, you need a cot (and mattress) that is SAFE.
The Kookaburra Cot and its accompanying Joey Baby Mattress are both part of Australia's most certified baby range – and is Red Nose approved for Safer Sleep. Red Nose seeks to educate parents on safe sleeping practices for themselves during pregnancy and their infants once they are born, as well as providing crucial support and resources for parents who have lost little ones.
As the authority on safe sleeping and the prevention of SIDS in Australia, you can imagine that Red Nose does not give its endorsement easily. So, when you are preparing for your child's arrival you can feel confident that if a cot is Red Nose approved, it is safe for your baby.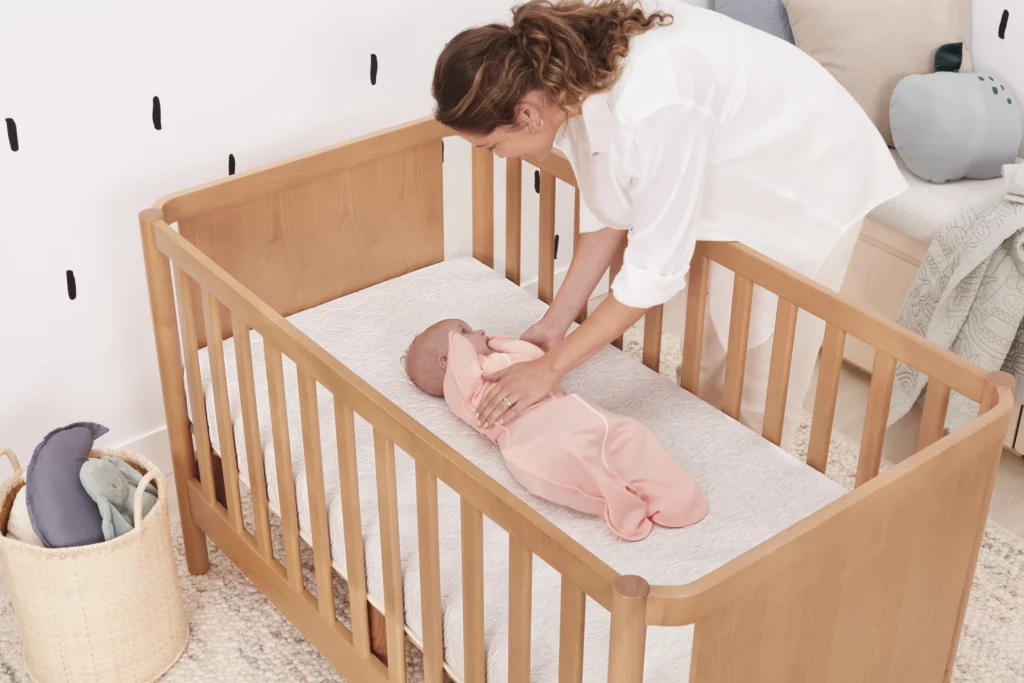 The Joey Baby Mattress is flat, firm and comfortable and comes with a removable, washable cover and water-resistant inner for easy care and cleaning – we don't have to explain to you why that is a game changer (but in case we do….poo.)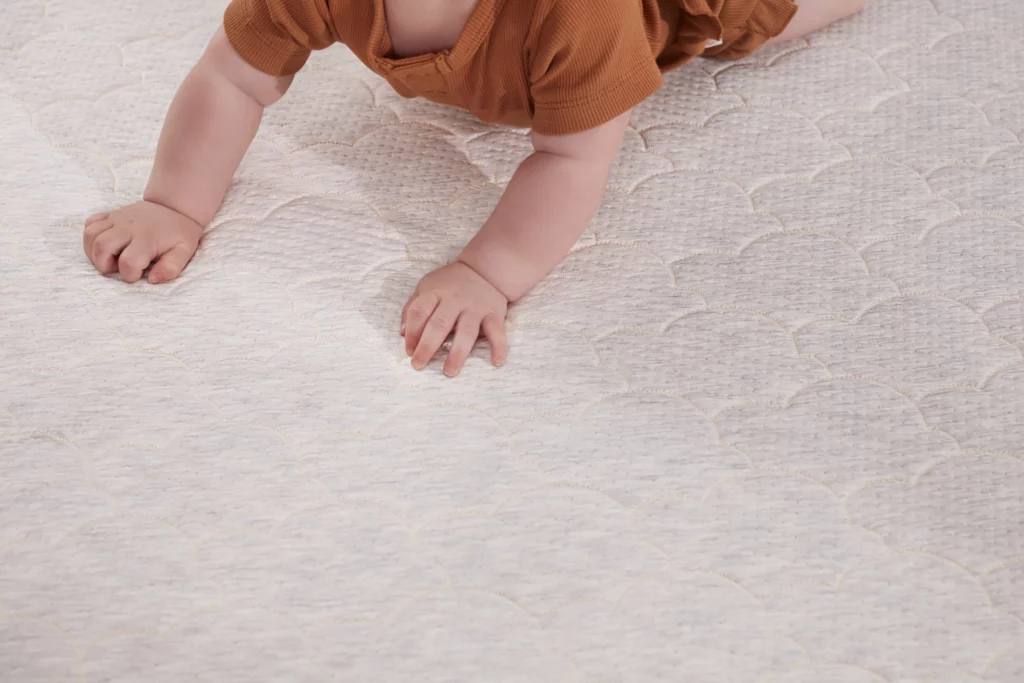 The Kookaburra Cot features two mattress heights so that when your little one starts pulling themselves up on everything, you can lower the platform so they won't be able to escape and wreak havoc on themselves and your home.
Better still, it's Australia's first ever tool-free assembly cot design, which means no staring at an allen key and wondering why such an infuriating piece of "hardware" even exists. Oh, and did we mention that both the cot and mattress come with a risk-free 120 night trial so if you don't completely love them you can return them?
The Joey by Koala range has been crafted with your child's safety at the forefront, which makes it an easy choice when looking for those key nursery items.
And speaking of the nursery, you are going to need somewhere to store all of your baby's clothes because, and trust us on this, they are going to have A LOT of them.
To complement the devastatingly stylish Kookaburra Cot, Joey by Koala have also designed the oh-so-chic Wombat Chest of Drawers.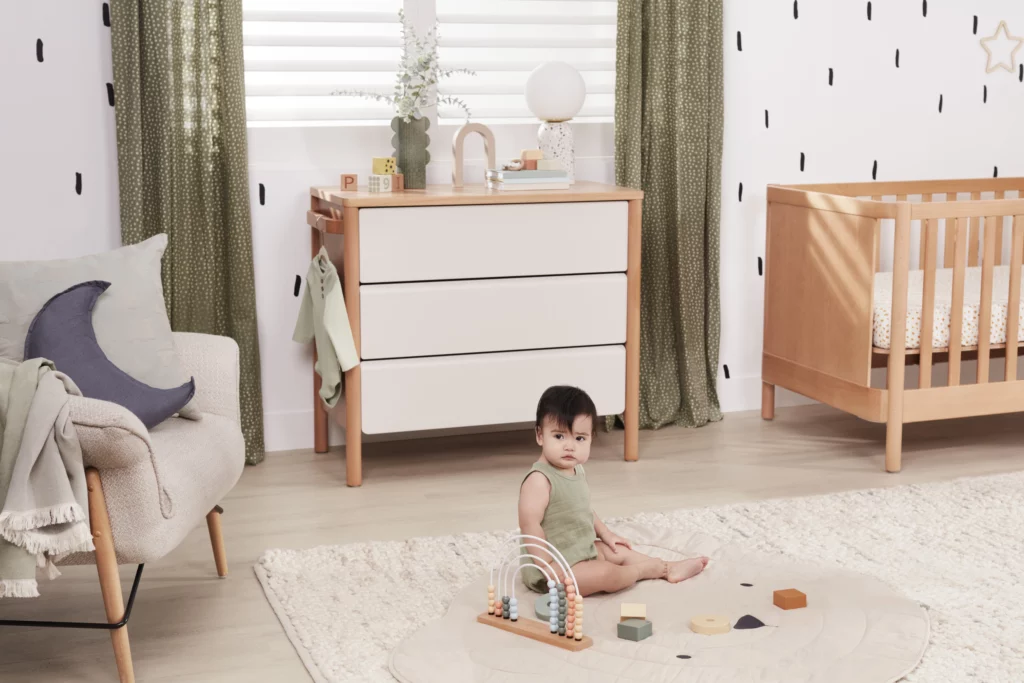 The unit is safe and sturdy, also boasts a tool free design and is built to last. The cherry on top? The drawers don't have handles so when your sweet, innocent baby becomes an active and mischievous toddler, they can't climb up the unit and risk injury.
So, while Joey by Koala can't, unfortunately, guarantee that you'll get a full night's sleep anytime soon, they can at least help you sleep easy – even it's only for two hours at a time. But, truly, feeling confident in the safety of your child is worth more than eight solid hours of zzzz's any day.
This is a paid partnership between Kiindred and Joey by Koala.