The latest innovation in newborn sleep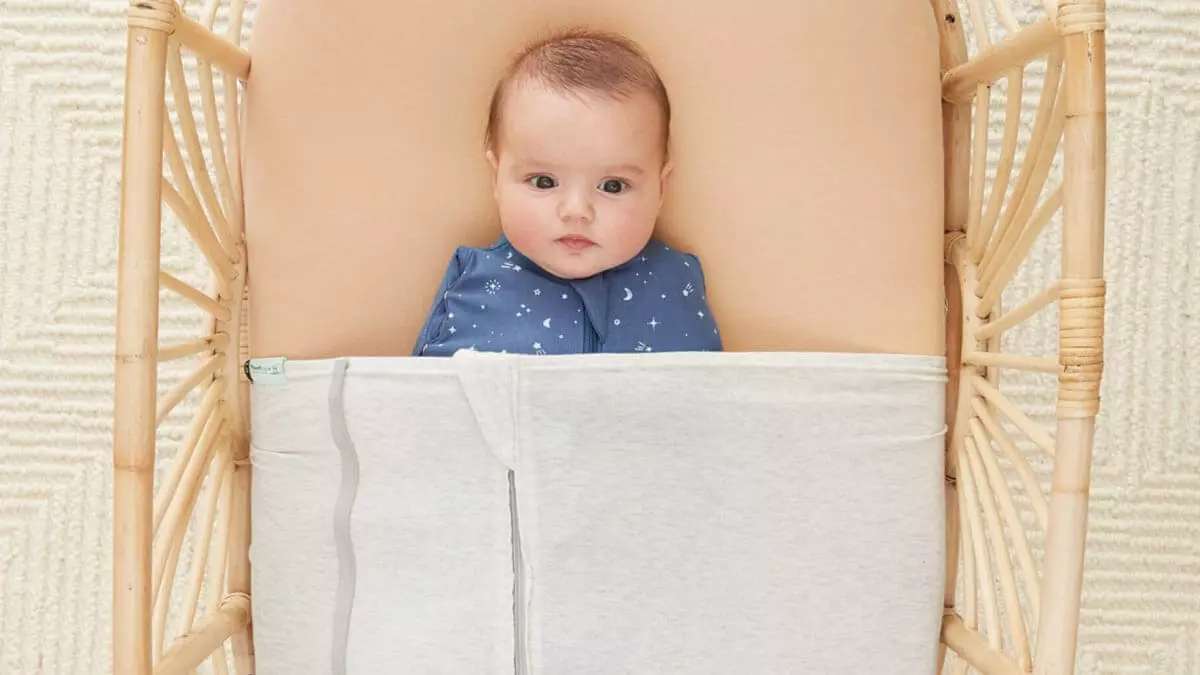 Introducing the new ergoPouch Baby Tuck Sheet, a safe alternative to blankets and sheets to keep your little one nice and secure while they sleep. And because we know you care as much about safety as we do, it's been approved by the Australian infant safety group, INPAA!
You might remember being shown how to swaddle your newborn in the hospital and then how to wrap a blanket or sheet over the top to firmly secure them in place? Well, our friends at ergoPouch felt you needed a better (and safer!) alternative.
Their new firm-fitting mattress sleeve wraps snugly around the mattress to create a tuck sheet that won't move around! This helps to provide a sense of warmth, security and comfort for your precious newborn.
When the correct size is used, it cannot be pulled over a baby's head, become untucked from the mattress, or be classified as loose bedding, in any way – phew!
The most important thing to note is that the Baby Tuck Sheet is designed for babies who are not yet rolling. So be sure to discontinue use once they grow and start rolling and moving around.
Available in both bassinet and cot sizing, the Baby Tuck Sheet fits over your baby's mattress like a pillow slip, not coming up higher than mid-way up your baby's chest. The zips help to adjust the level of firmness according to your mattress size, and baby's own startle reflex strength. Each Baby Tuck Sheet comes in two TOG ratings, so simply flip the sheet over to adjust the warmth – how clever is that!
ergoPouch's new 'What to Wear' Bedding Temperature Guide, helps take the guesswork out of layering your baby for safe sleep and to prevent overheating.
A note from our friends at ergoPouch: We design products with safety first as a priority. Safety is the cornerstone of the ergoPouch brand, along with support for all parents on their journey. We want to assure parents that the Baby Tuck Sheet product has been through stringent testing trials, has been approved as safe by leading Australian infant safety group INPAA, and follows Red Nose guidelines for safe sleep.
This is a paid partnership between Kiindred x ergoPouch.