How to choose the perfect cot for your impending bundle of joy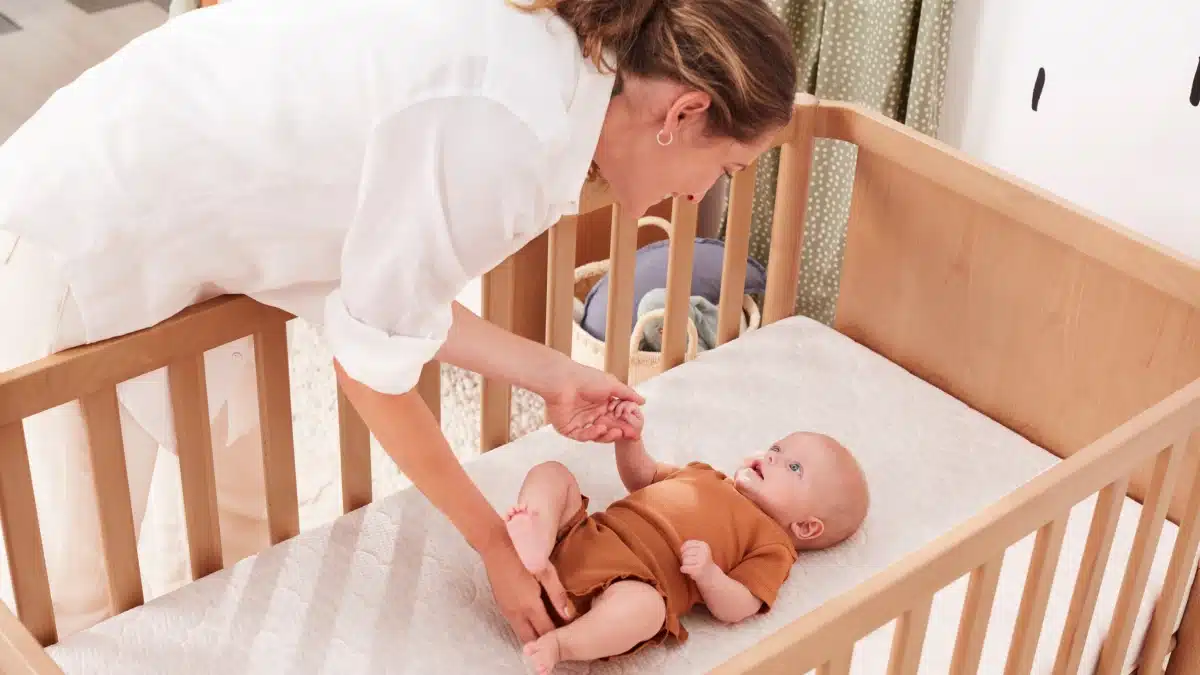 You know one of the best feelings in the world? The anticipation and excitement of welcoming your perfect little baby into the world. The rush of joy when your mind is flooded with thoughts of tiny toes, button noses, and chubby cheeks. And you just can't help but feel a sense of joy and wonder about all the firsts that are yet to come.
And as your due date approaches, you find yourself endlessly (and obsessively) scrolling through baby websites and Pinterest boards, looking for the perfect items to welcome your little sweet bub into the world.
Trust me, I know the feeling when you just can't wait to buy those cute little outfits and fill up their whole entire wardrobe, probably enough for 5 babies (because who can resist tiny baby sandals?).
But one of the first things you'll buy for your little bundle of joy is probably a baby cot. Because this is the one purchase that makes everything feel real – the moment you set it up in your nursery, you know your little bub will soon be snuggled up inside, safe and sound, filling up the bed with the world's best scent: baby (yum!).
As a mum myself, I remember the feeling of setting up my baby's cot for the first time – it was so surreal and exciting!
With so many choices out there, choosing the perfect cot and mattress can be just a little too overwhelming. But before you get too carried away with picking out the perfect design or colour, there are some very important things you need to consider. After all – this is the first and most important thing that your bub will need.
Look for safety standards
Safety always comes first, no matter what. Not only because bub is so precious, but because babies are just known to be a little reckless.You want the cot to have fixed sides, sturdy construction, and adequate spacing between the bars. No cut-out shapes on the headboard or footboard where a baby's head could get stuck.
When it comes to choosing a cot and mattress, always make sure they meet the Australian Standards for Cots and Cot Accessories. You don't want to take any chances when it comes to your precious bundle of joy.
If you're looking for a cot that ticks all the safety boxes and also looks amazing, you should definitely check out Joey by Koala's Kookaburra Cot. Not only do they meet the Australian and UK voluntary AND involuntary standards, but they're also certified by Red Nose Australia for safer sleep criteria.
That's a huge plus, because it means your baby can sleep safely and comfortably, giving you the peace of mind you need as a new parent (Yes, you will really need it!). And there's a treat for you too. All their products are assembled 'tool free', meaning easy to put together and less back pain for you. And yes, you read that right – NO tools are required for the Joey by Koala range, because who has the time for allen keys when they could be buying cute onesies??
Consider the size
Let's talk about size, shall we? When it comes to your baby's sleeping space, you want to make sure you get it just right. Too big, and some babies will feel a lack of comfort. Too small, and they'll be cramped and uncomfortable, and most importantly, the increased risk of baby getting stuck and hurt. Not exactly the recipe for a good night's sleep, right?
When it comes to the mattress, it should fit snugly in the cot with no gaps at the sides or ends. That way, your baby won't get stuck when they start to roll over.
Be sure to pay attention to the dimensions when you're shopping for a cot and mattress and keep these in mind.
Measure twice, buy once, and you'll be one step closer to a happy, well-rested baby (and parent!).
Check the mattress
Now, let's get to the juicy part – the mattress! You want something firm and supportive, but still comfy, cozy and inviting.
No memory foam or overly soft mattresses that could pose a risk of SIDS. Opt for ones that provide the correct firmness and certified, think tempered steel pocket-springs.
You also want to get a mattress that can be washed easily. No baby wants to snooze like an angel on a mattress that is dirty. Not to mention the health hazards when you don't clean their mattress properly.
And don't forget to get one that comes with a water-resistant inner layer, you never know what kind of blow out accidents you will encounter (A lot!).
The Joey by Koala Baby Mattress delivers on all of the above, making it a sound choice for parents and bubs!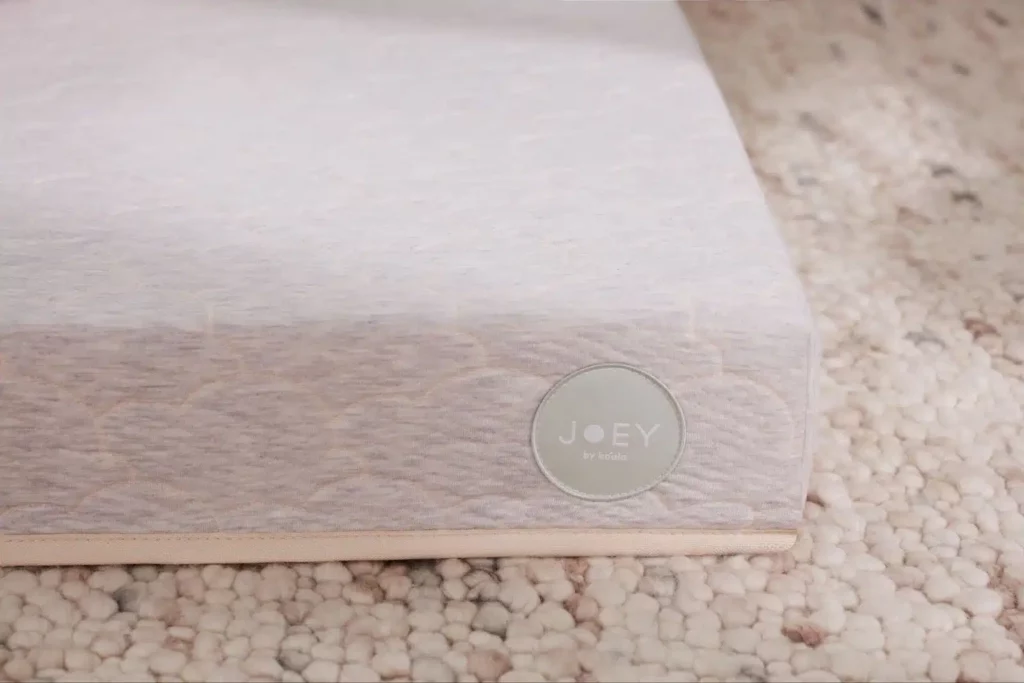 Look for hypoallergenic materials
Let's talk about your baby's sensitive skin. They have a super delicate dermis that needs to be treated with care. So when you're picking out a mattress for their cot, make sure you look for one made of hypoallergenic materials. This means avoiding synthetic fabrics and harsh chemicals that could easily irritate their little bodies. Then you can enjoy smelling and kissing their perfect baby skin all day long.
Consider breathability
Keeping your little one cool and comfy while they snooze away is going to keep bub happy. We all know how annoying it is to wake up all sweaty and gross – and it's no different for babies!
So when you're picking out a mattress, make sure it's breathable and lets air circulate freely. Look for materials that can regulate temperature and keep your bub feeling just right.
Think long-term
As much as we love newborns, they don't stay little forever. You can choose a cot that can be converted into a toddler bed and a mattress that accommodates different sleeping positions as your baby grows.
Joey by Koala's Kookaburra Cot can be height adjusted with high and low settings to accommodate your sweet growing bub and is also made from high quality, FSC certified timber, built for this baby and the next. How's that for thinking ahead?
As you embark on this beautiful new journey, enjoy every moment with your precious baby. Cherish this unique time and the special memories it brings.
From those first snuggles and sleepy smiles to the first time they roll over, sit up, and crawl, there's a world of discovery waiting for our little ones.
And as we watch them grow and explore, we can take comfort in knowing that their bed is a safe and cozy haven where they can rest, dream, and recharge for all the adventures that lie ahead.
Enjoy this special time, and cherish every moment with your little one (because they really grow so fast!).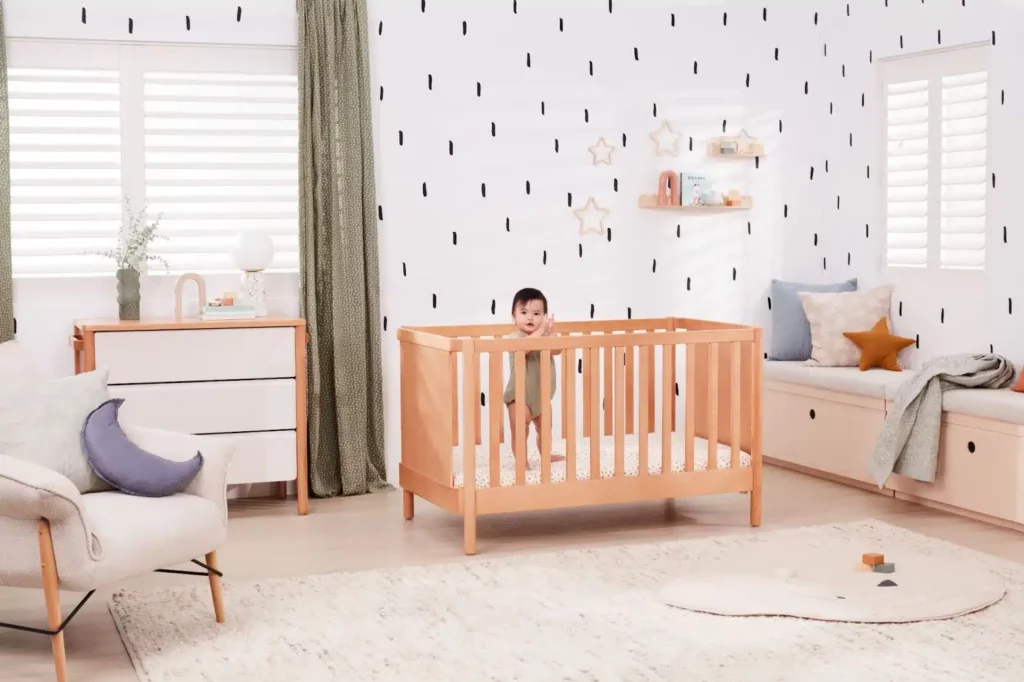 This is a paid partnership between Kiindred and Joey by Koala.