What if we told you there was a way to get your kids excited about eating veggies?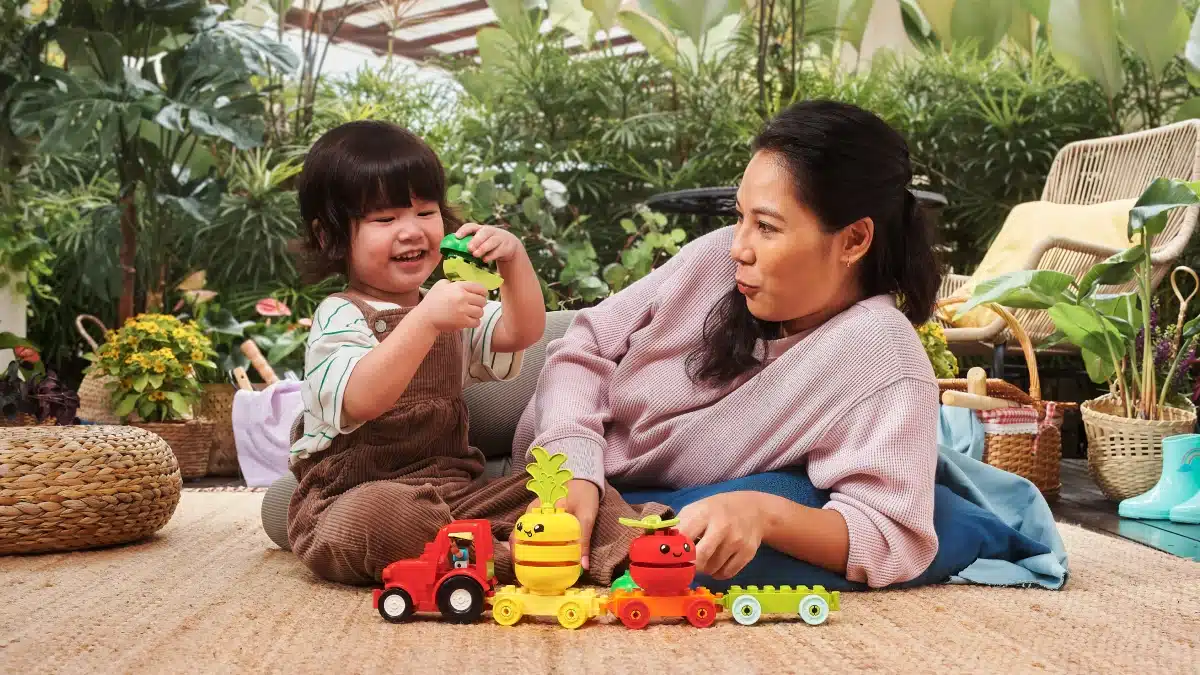 It's dinner time. You've put care and effort into making a nutritious and delicious meal for your child and lovingly placed their portion in front of them only to have the veggies you've tried to make appealing pushed around the plate.
This is a common scenario for parents of toddlers and preschoolers and one which can lead to plenty of frustration!
The concern is not just that your child might not be eating their veggies at that moment, but that they may be starting down a path of less than ideal food choices later in life too.
Luckily, the LEGO® DUPLO® My First Organic Range is a great way to introduce your little ones to the concept of growing, harvesting and selling fruits and vegetables, which could help them to get more excited about eating good food.
The range is designed to take little LEGO DUPLO lovers through the different stages of where food comes from, while also developing crucial motor skills and encouraging imaginative play.
The LEGO DUPLO Organic Garden provides the perfect opportunity to teach kids about how things grow in the garden, and also how to care for living things. While your toddler is playing with the gorgeous insects and vegetables (which have facial expressions to teach kids about emotions) you can chat to them about how the earth provides us with food and also about ways we should care for the environment. The set includes a rain cloud and watering can so little minds can start to grasp the concept of an ecosystem.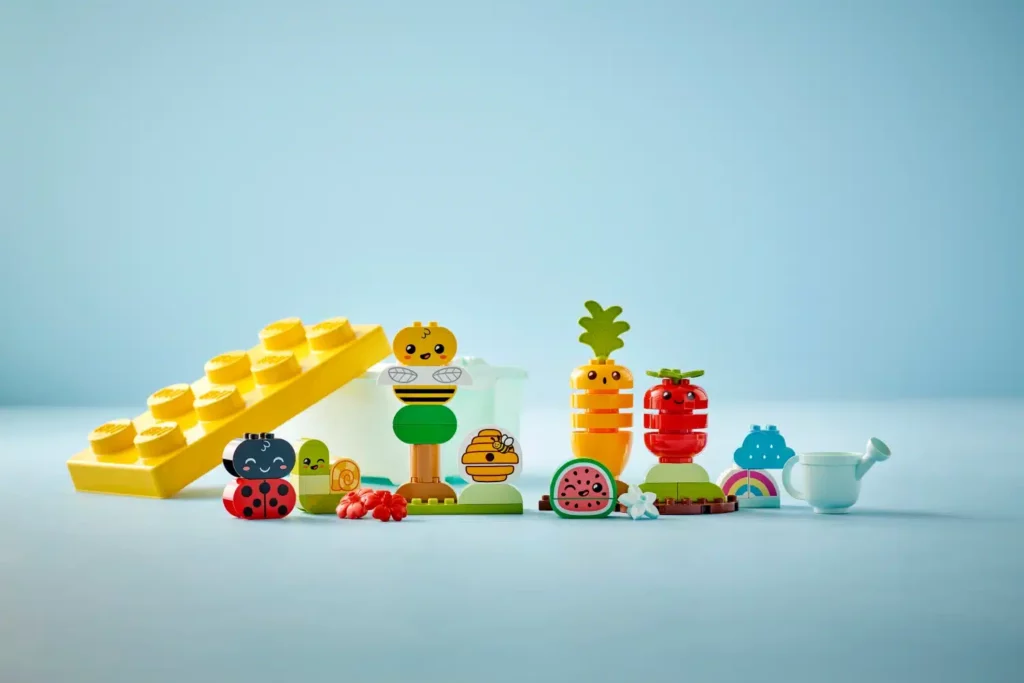 To further support this play, why not start a little real-life veggie patch in your backyard or community garden so that your kids can take their LEGO fun into the real world? Nothing tastes better than food you've grown yourself and there is never a bad time to learn this!
The LEGO DUPLO Growing Carrot also allows children to care for something, as they can stack the bricks to make it grow and also choose which weather it needs to flourish. This offers a deeper understanding of how food goes from the earth to the plate, which could foster an appreciation at mealtimes.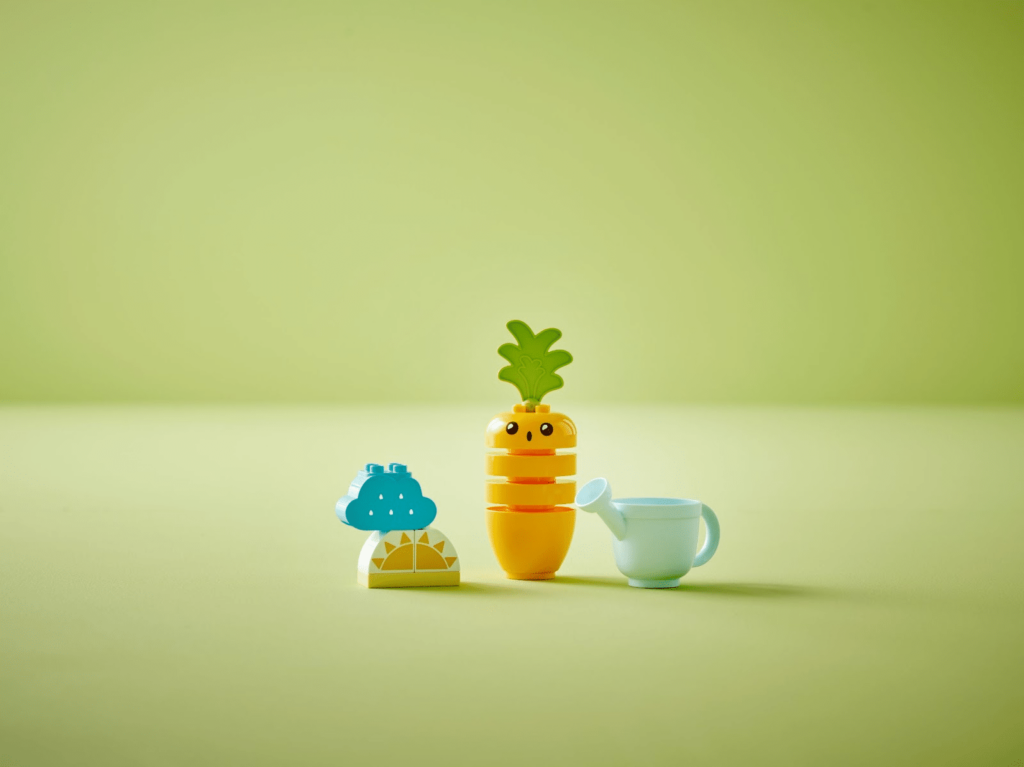 The idea of harvesting organic food can be introduced with the LEGO DUPLO Fruit and Vegetable Tractor, where children can use the little farmer to round up the colourful fruits and vegetables (again, with emotive faces). As your child is having fun harvesting their fruits and vegetables, try talking to them about what kind of yummy meals they would make with them. Allowing them to use their imagination here can then get them keen to try new things.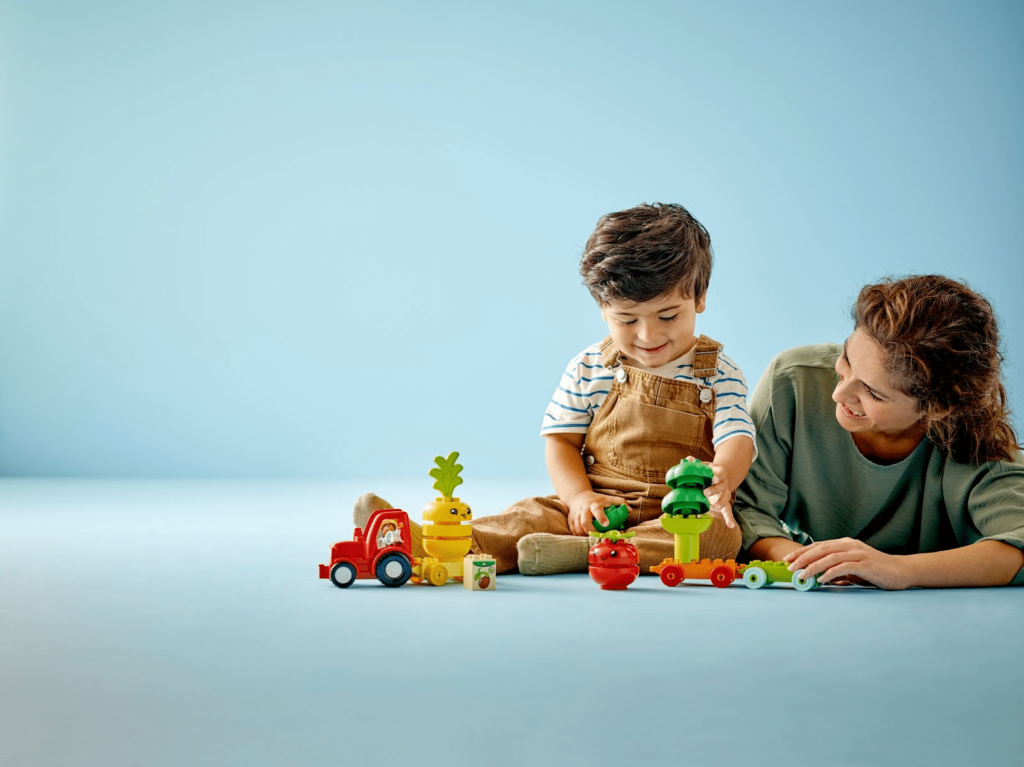 Take a trip to the local farmer's market together and purchase fresh produce which you can then make into something yummy. This offers both of you the chance to bond but also to make something delicious that is healthy too.
The LEGO DUPLO Organic Market is another way to have lively conversations about fresh food and healthy choices. After you've been to the real market, you can keep the fun going with the LEGO one so you can continue to get your little one interested in fruits and vegetables. Take turns being the market owner and ask questions about the fruits and veggies – and encourage your child to do the same. When play is used as teaching experience, it's amazing how that knowledge can translate into real-life benefits!
Of course, all of this interactive play should always be combined with plenty of outdoor and physical activities to make sure your child is really learning about how fun it is to be healthy.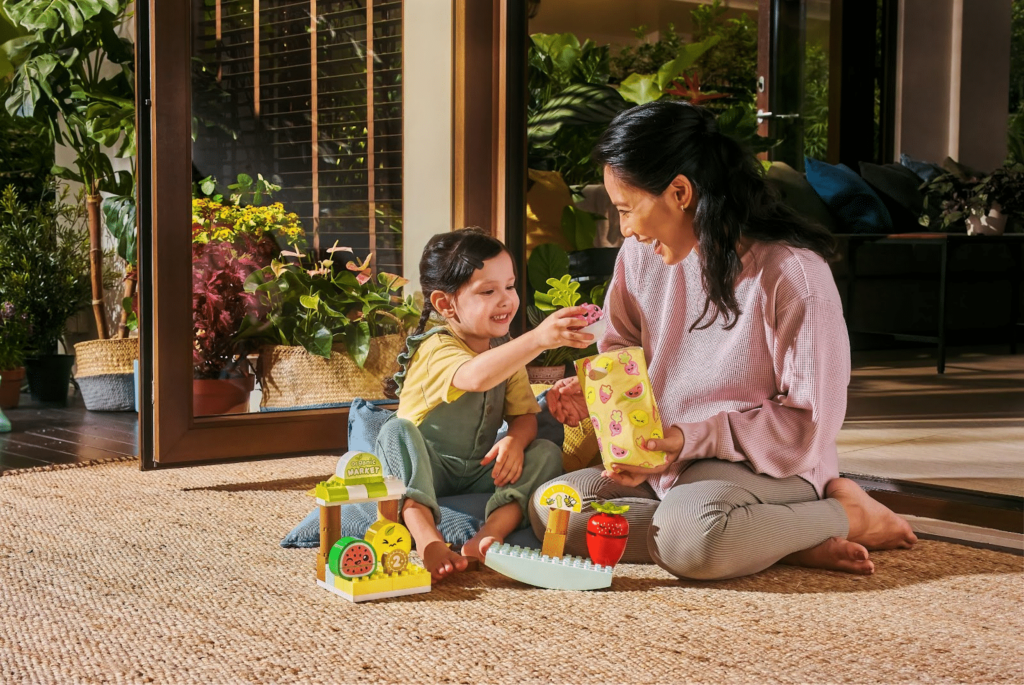 LEGO, LEGO DUPLO and the Minifigure are trademarks of The LEGO Group. ©2023 The LEGO Group.
This is a paid partnership between Kiindred and the LEGO® DUPLO® Brand.