Nail the birthday party circuit with these perfect gifts for kids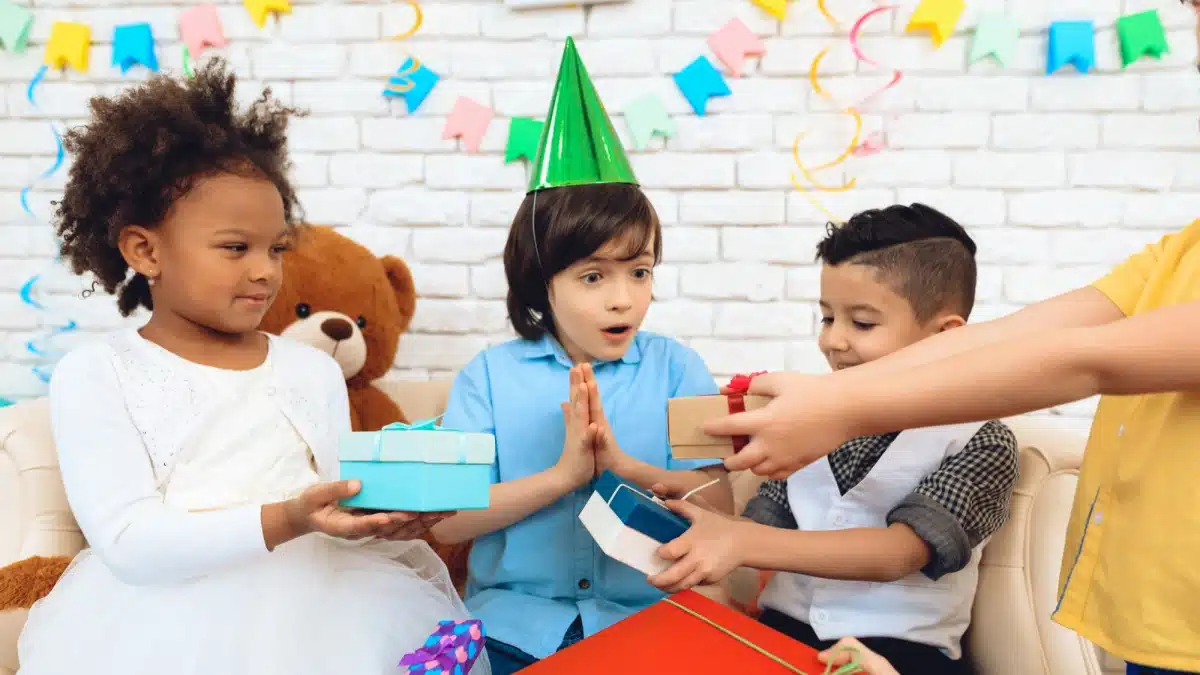 Raise your hand if you have a 5 to 7-year-old and your refrigerator door is practically covered in birthday party invitations from your child's classmates. Your weekends are a blur of cake, balloons, and goodie bags. As you juggle these parties, one question looms: What is the best birthday present for a 5 to 7-year-old that will also make your wallet happy? Worry not! We have you covered with these affordable, gender-neutral gift ideas that will make you the hit of the birthday party circuit.
DIY craft kits
Unleash the inner artist in every child with a DIY craft kit. From painting to jewellery making, these kits offer hours of creative fun. Opt for an all-in-one set with a mix of projects, or choose a specific theme that you know the birthday child will love. A bonus? The proud creations can double as cherished keepsakes for years to come.
Board games
Board games are a timeless gift that encourages kids to work together, strategise, and have fun. Classics like Candy Land, Snakes and Ladders are perfect for this age group, while newer games like Exploding Kittens and Sushi Go! offer fresh entertainment options. Remember to choose age-appropriate games that are manageable.
Puzzles
Puzzles are an excellent way to engage kids' minds and help them develop their problem-solving skills. Choose from various options, such as jigsaw puzzles, 3D puzzles, or even educational puzzles that teach geography, math, or science concepts. Pick a theme or picture that appeals to the birthday child's interests, and you'll have a winning gift that promotes both learning and fun.
Science kits
Foster a love for science with a hands-on science kit that allows kids to conduct their own experiments. From growing crystals to building mini robots, there's a kit for every budding scientist. These engaging sets teach kids about chemistry, physics, and engineering principles while keeping them entertained for hours.
LEGO
LEGO sets are a tried-and-true gift for kids of all ages. The versatile building blocks inspire creativity and imagination, allowing kids to construct anything their hearts desire. Choose a set that caters to the birthday child's interests, such as space, nature, or vehicles. The best part? LEGO bricks are compatible across sets, so you'll only be adding to their collection.
Books
Introduce 5 to 7-year-old kids to the magical world of literature with a captivating book. Pick a best-selling children's book or a classic favourite that will hold their attention and spark their imagination. From adventure stories to mysteries, there's something for every young reader. And who knows? Your gift may just help nurture a lifelong love of reading.
Art supplies
Art supplies are an affordable and versatile gift option that nurtures creativity. Sketchpads, coloured pencils, watercolour paints, or even a set of markers make for fantastic presents. Look for a kit that includes a variety of materials to keep the artistic possibilities endless. Plus, parents will appreciate having a stockpile of supplies for rainy-day activities.
Outdoor toys
Encourage outdoor play and physical activity with fun outdoor toys. Think frisbees, skipping ropes, hula hoops, or even a kite. These gifts promote exercise and help kids burn off energy while having loads of fun. Choose toys that can be enjoyed solo or with friends for added versatility. The birthday child's parents will be grateful for a gift that keeps their kids entertained and active.
Personalised gifts
Make the birthday child feel extra special with a personalised gift. Options abound, from customised storybooks featuring the child's name to embroidered backpacks or lunchboxes. These thoughtful presents show that you put in the extra effort to find a tailored gift for them. Plus, they'll be less likely to lose or mix up their belongings!
Gift cards
When in doubt, a gift card is a fail-safe option. Opt for a card from a popular retailer like Amazon, BIG W, or a local toy store. This allows the birthday child to choose something they truly want, while you can rest easy knowing you've given a gift that will be put to good use. For an extra touch, tuck the gift card into a heartfelt greeting card or a small toy, like a cute pencil case or a mini stuffed animal.
DIY homemade memory game
For parents looking to save money while still giving a thoughtful and engaging gift, consider creating a homemade memory game. All you need is some cardboard, a printer or markers, and a little creativity. Print or draw matching pairs of images on the cardboard – animals, shapes, or pictures of the birthday child's favourite characters. Once you've created your matching sets, cut the cardstock into uniform squares and voilà – you have a personalised memory game! This gift encourages cognitive development and concentration and is fun for children to play with friends or family. Plus, the time and effort you put into creating this gift will surely make the birthday child feel special and appreciated.
Shopping tips for busy parents
Parents often struggle to find time to shop for the perfect birthday gift amidst their busy schedules. First, consider bulk buying popular items, such as craft kits, board games, or art supplies, when they are on sale or during special promotions. This way, you'll always have a gift on hand and save money in the long run. Second, don't hesitate to ask the birthday child's parents for gift suggestions or to learn about their child's interests. They'll appreciate your thoughtfulness and can guide you towards a present that will be well-received. Lastly, keep a list of gift ideas you can quickly refer to whenever an invitation arrives. This will help streamline your shopping trips and ensure you're always prepared for the next birthday party.
Remember that nailing the birthday party circuit doesn't have to be stressful or break the bank. With this gift guide for 5 to 7-year-olds, you'll be well-equipped to make every child's birthday celebration memorable. Keep this list handy, and you'll be the gift-giving hero of every party. Happy shopping!