10 Christmas gift ideas your little one's teacher will actually want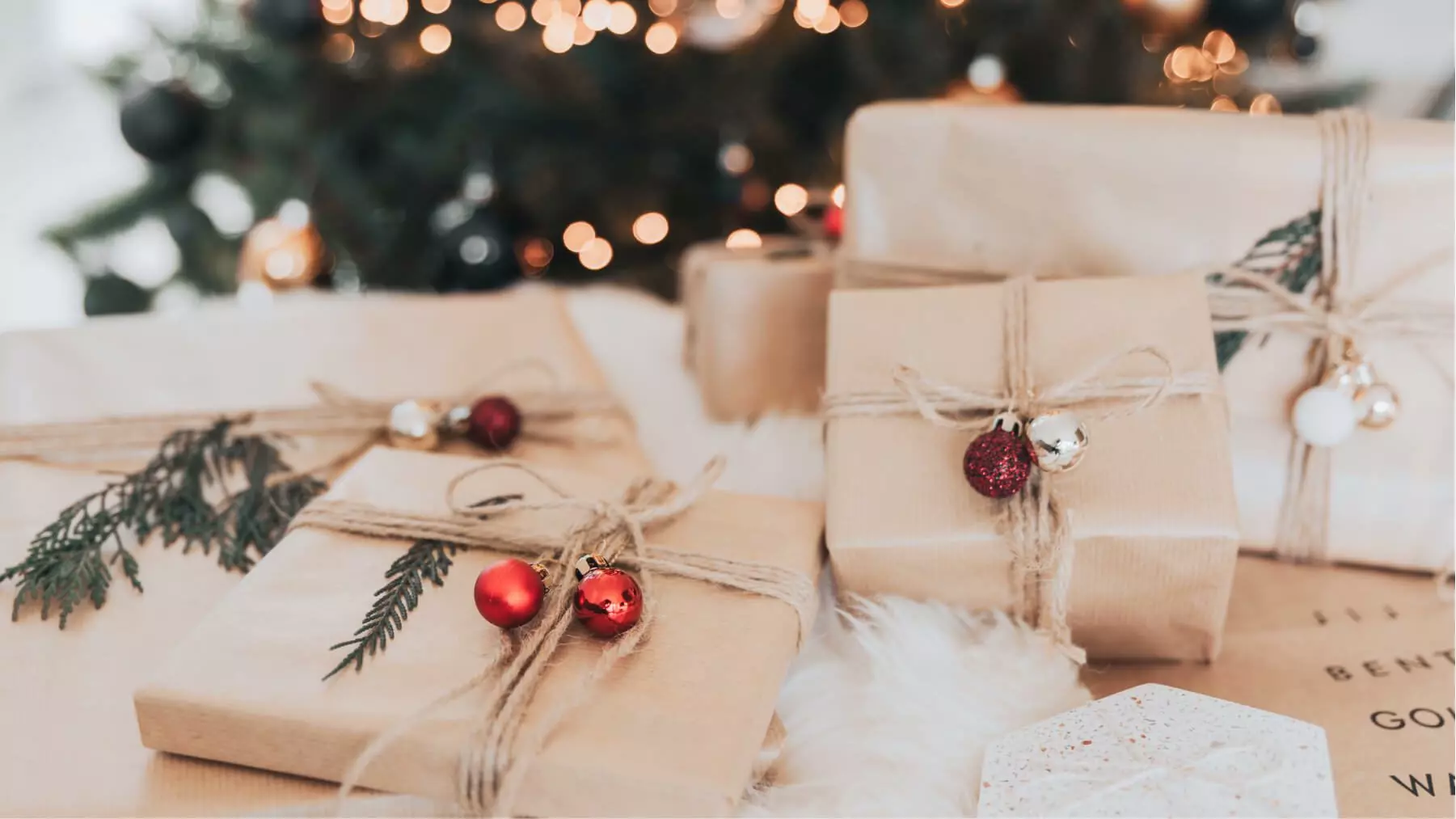 Does anyone else feel like their Christmas shopping list just gets bigger every year?
Don't get me wrong I love Christmas shopping, in fact, I live for it each year, but I also pride myself on giving gifts people actually want/love/use. I hate the thought of giving someone something they don't like or will never use. It's wasteful – and also I'm competitive and love a challenge.
But your kid's teacher can be a tough one. They're not exactly someone you know intimately, so you often don't know what their hobbies are outside of the classroom. If your kids are older you can get a little more info off them to steer you in the right direction, but if your kids are too little not to just hear "present" and think it's something for them, then you're on your own.
We've come up with 10 ideas that are pretty fail-safe and that most people would love and at the very least not hate and throw into the bin immediately – because after all these are the people who have looked after your precious little ones all year so you do want to say a big thank you. No 'World's Best Teacher' paraphernalia included…
1. Edible gifts
Always a winner in my book, but think outside of the box here and don't just go for a run-of-the-mill box of chocolates you probably grabbed at Woolies as an afterthought. Try heading to your local bakery, at this time of the year they usually make special Christmas-themed goodies that are already packaged up and festive or head to a local delicatessen and buy them a gorgeous hamper of hand-made goods. Or if you really want to get chocolate head to Haighs or a specialty chocolate shop and get them something a little special.
2. Endota Spa Voucher
If you're really stuck, who doesn't love a bit of pampering? Just get them an Endota Spa gift voucher and give them the gift of choice across a range of skincare, wellness hubs, products, massages, facials and more. 
3. Wine
..or any type of alcohol really! But make it as nice a bottle as you can afford within your budget, preferably not your $4.99 Aldi special buy. A nicely packaged bottle of bubbles or a decent drop of red is always a winner. We imagine teachers hit the vino hard at Christmas after a year of dealing with all those kids…
4. Personalisation
Monogramming is huge right now, and it adds a personal little touch when you might not know someone that well. A notebook with their initials on it is a pretty safe bet for a teacher – or a luggage tag if you know they're travelling during the holidays.
5. Hand cream
Whilst hand cream is a fairly boring, safe bet gift, it's something that you people don't spend a lot on for themselves. So if you're going to go down this path make it luxe. Bonus points for getting one that is also a hand sanitiser, so they can leave it on their desk – because let's face it, kids are kind of gross and we'd be using that stuff all day long.
6. Flowers
This can be a lovely gift for when you just don't know what to get, but you spend all that money for them to just die a week later.. so why not give the gift of life a.k.a a plant. Now not everyone loves the idea of having to look after something, so go for something low maintenance like a succulent unless you're sure they're keen to look after. Or an orchid or a money tree which is meant to symbolise wealth & prosperity – who wouldn't want a little extra good chi coming their way! And even if they don't live forever, they'll last a lot longer than a bunch of flowers at least…
7. Pamper voucher
So this is obviously budget dependant, but you can even get them a voucher for a treatment. Do you know anyone who ever turned down a free massage? Nope.
8. Movie vouchers
This one speaks for itself, always a winner in our book, and if you've got the budget even throw in some popcorn and a choc top – or heck go for Gold Class tickets if you really want to say thanks.
9. Restaurant voucher
Another great idea is a restaurant voucher. You can usually get these in smaller denominations so you don't need to be splashing out on their whole meal. Think of a great restaurant you've been to lately or the hot new ticket in town – just maybe don't go with any risky cuisines just in case they're fussy eaters or have allergies. Or even better get a voucher for a restaurant group where they can pick from a number of options.
10. Group Gift
If some of these options (or something else you know the teacher will love) are out of your individual budget, why not get together with some of the other parents. Chances are they're probably all one minute away from throwing in the towel and just getting choccies from Woolies too. Pool your money and get a better gift that you know the teacher will love.
---
The Toddler Behaviour Series 
Did you know that guiding your child's behaviour can begin as early as the toddler years? Join Toddler Behaviour Expert, Stephanie Wicker in the Kiindred Expert Video Series. Her evidence-based techniques and gentle solutions will ensure that your child grows to be emotionally strong, independent and resilient – setting them up for success in the future.
Related Articles
The pregnant woman's work Christmas party survival guide
Managing sleep routines over Christmas
Amazing Grace: How Grace Brennan's Buy From The Bush movement changed the way we shop