35 push present ideas for mums in 2023
It's a truth universally acknowledged that when it comes to having a baby – that stuff ain't easy. There's a lot of pressure, both emotionally and physically, and all sorts of stress spinouts and worry waves. From things to remember to things you wish you could forget, pregnancy and birth are big tasks to undertake. So, a show of admiration and appreciation for mums is well-deserved, to say the least.
Push presents are a great way to do this. Given before or after the birth, it's a way of saying "congrats (and thanks!) you incredible human."
What is a push present?
A push present is a gift given to new mums to celebrate the incredible achievement of childbirth and commemorate the start of their parenting journey. Even though the name is pretty, well, visual-push presents appreciate mums no matter what their birth looked like. If their little one came out via the sunroof, mum still deserves a wonderful gift.
So what makes a good push present? There are some classic options (say, a spa package or birthstone ring), but it's important to think about the specific mum in mind and what would give them joy.
The internet is a vast and busy space, and it can be a hard day's work to pinpoint some options. So we've strung together a list of our top push present ideas to inspire you.
Where did push presents originate from?
The common speculation is that the tradition of push presents may have started in India hundreds of years ago, in a ritual known as Godh Barai. But in Western culture, it gained popularity in the 2010s thanks to social media, blogging and celebrities.
Are push presents common?
The recent popularity of push presents is mainly occurring in America, so the craze hasn't hit Australian shores as strongly. It's also a slightly controversial tradition for some, as the main pioneers tend to be wealthy celebrities with a lot of money to flash around. But remember that giving gifts to new mums doesn't have to be labelled as a "push present. There's nothing wrong with waiting for the dust to settle and just giving a token of congratulations (it doesn't have to be expensive).
What is the most common push present?
Jewellery tends to be the most popular push present, especially personalised jewellery. It's the classic option, but can also be a little stereotypical so go with a gift that suits mum specifically.
Are push presents the same as baby shower gifts?
Where baby shower gifts focus on gifting for the new arrival, push presents hone in on mum. Often the two can overlap (as gifting for the baby can help mum in a lot of ways), but usually push presents happen closer to the birth itself.
How we chose the best push presents
The push present ideas we've recommended cover everything from luxurious moments to practical packs to sentimental keepsakes – all gifts that help to bolster mum and celebrate this new chapter (and new baby!)
We've ensured to stick with high-quality products from reputable sellers, all affordably accessible in Australia. The push present ideas also range in price categories so that there's something for everyone.
35 Best push presents ideas for mums
Without further ado, here are our top push present ideas to show new mums that they've done a bloody good job.
Push Present Idea 1. LVLY Spa + Flowers $180
If there's one thing a new mum could do with, it's some major TLC. A gorgeous set of posies and a spa voucher is the perfect gift to hit the spot. These beautiful locally grown flowers from LVLY come with a $90 Endota Spa voucher for a facial or massage experience, and they'll deliver it for you!
Push Present Idea 2. Go-To Transformazing Sheet Masks $55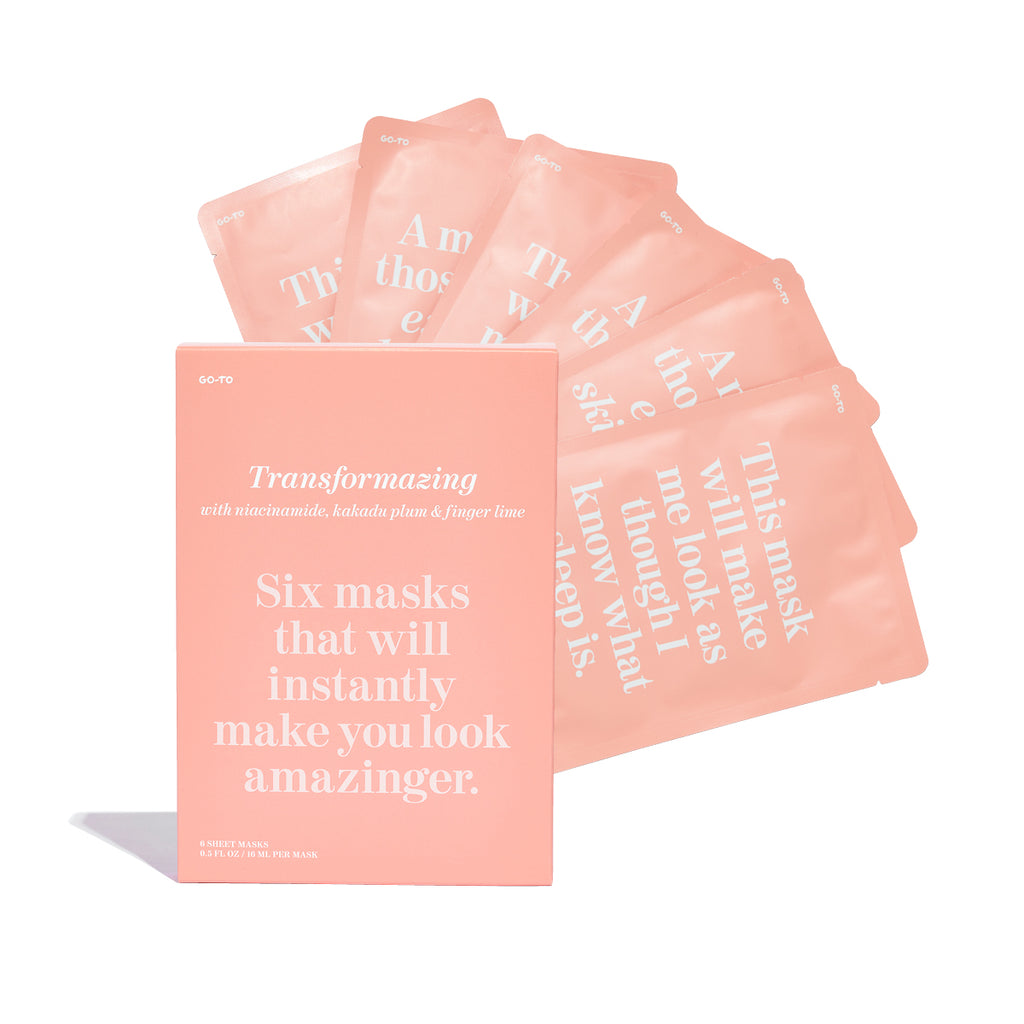 Pamper time will feel like a faraway dream with a tiny human in the family, so a quick and easy face mask can get mums glowy skin in record time. The "Transformazing" sheet masks by Go-To are dripping with juicy ingredients like niacinamide and Kakadu plum to brighten and even skin.
Push Present Idea 3. Gro-To Little Squirts Gift Pack $82
If you like the sound of mum getting some skincare time, this adorable pack from Gro-To looks after both mum and bub! The aforementioned "Transformazing" sheet mask stars in this push present too, but it's buddied up with bathtime essentials. There's Sud Bud, a super-gentle bath gel, Super Softy, a nourishing and calming body lotion, and Skin Wizard, a silky body oil for baby massages.
Push Present Idea 4. Talia Sari Map Necklace $200
A personalised necklace is super popular push present, because it mingles luxury and thoughtfulness in wonderful way. Jewellery brand Talia Sari has a unique concept where you can enter a special location and they'll design a necklace using the map outline.
Push Present Idea 5. Ergo Mama & Mini Gift Pack $99.95
Thinking of comfy sleepwear for mum and her new mini? ErgoPouch has you covered. This adorable "Mama & Mini Gift Pack" has a matching cotton robe and eye mask for mum, and an adorable swaddle bag for her baby.
Push Present Idea 6. Fujifilm Instax Mini 12 Instant Camera$109
A great push present is designed for memory-making, so that new mums can hold onto all the incoming precious moments with her little one. An instant camera (or classic polaroid camera) is perfect for making memories that new parents can treasure forever.
Push Present Idea 7. Muse Natural Bath Caddy $39.95
Nothing says self care like a long, hot bath. It's even better when the bath is accompanied with a calming candle and body care. Make these quiet moments even more special for a new mother with a bath caddy to hold these goodies while they relax in the soapy water.
Push Present Idea 8. By Charlotte Birthstone Diamond Bracelet $329
Birthstone jewellery commemorates the birth month of the new family addition, as a keepsake that's as beautiful as it is meaningful. By Charlotte's "Birthstone Diamond Bracelet" is made of 14k solid gold – a moment of total luxury for new parents.
Push Present Idea 9. UGG Coquette Slipper $199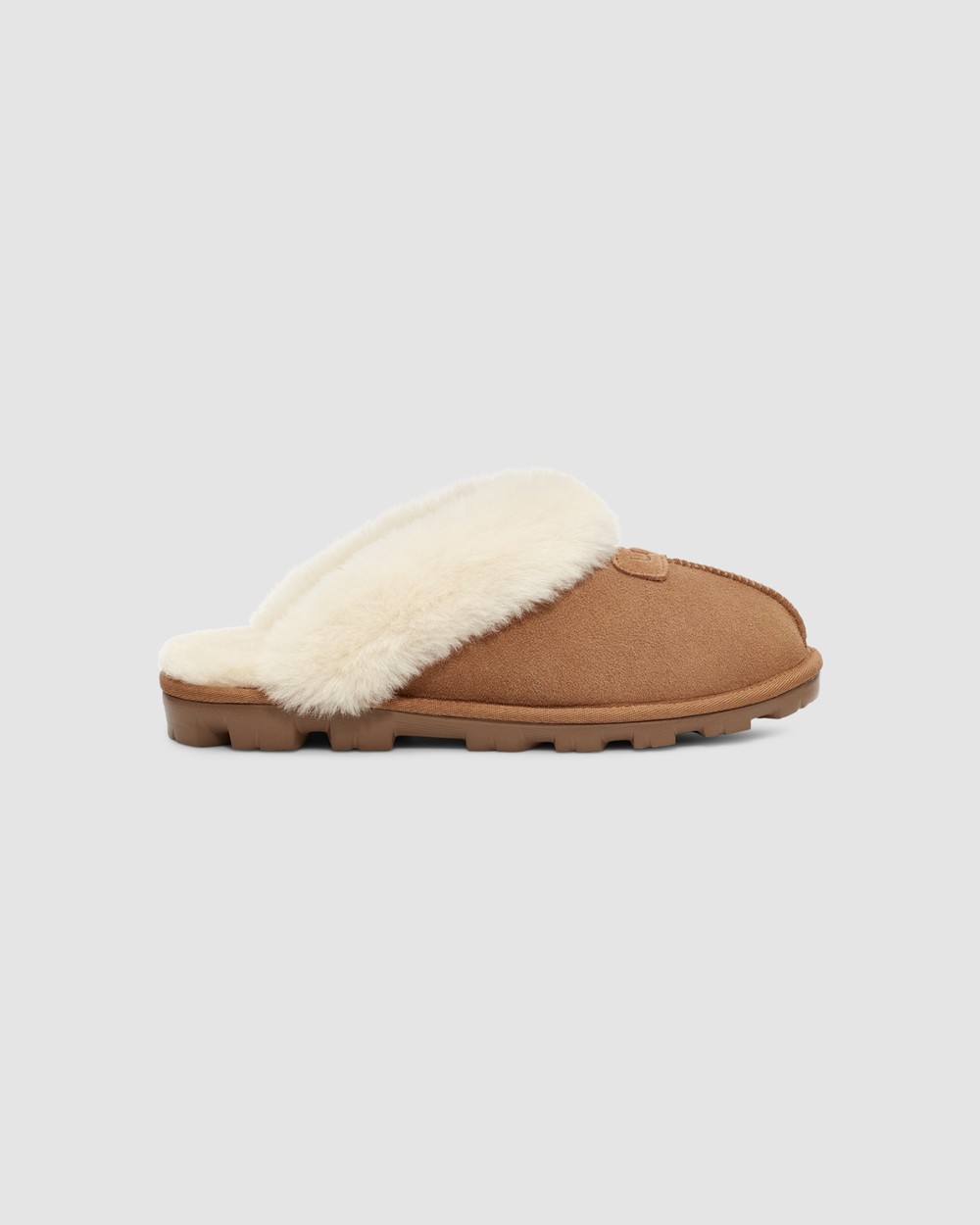 A push present that achieves both style and practicality is a comfy pair of UGG "Coquette Slippers." Whether it's to keep toes warm for late night feeds, or just for some laid-back everyday wear, these shoes can't miss.
Push Present Idea 10. T2 The Lot Gift Pack $100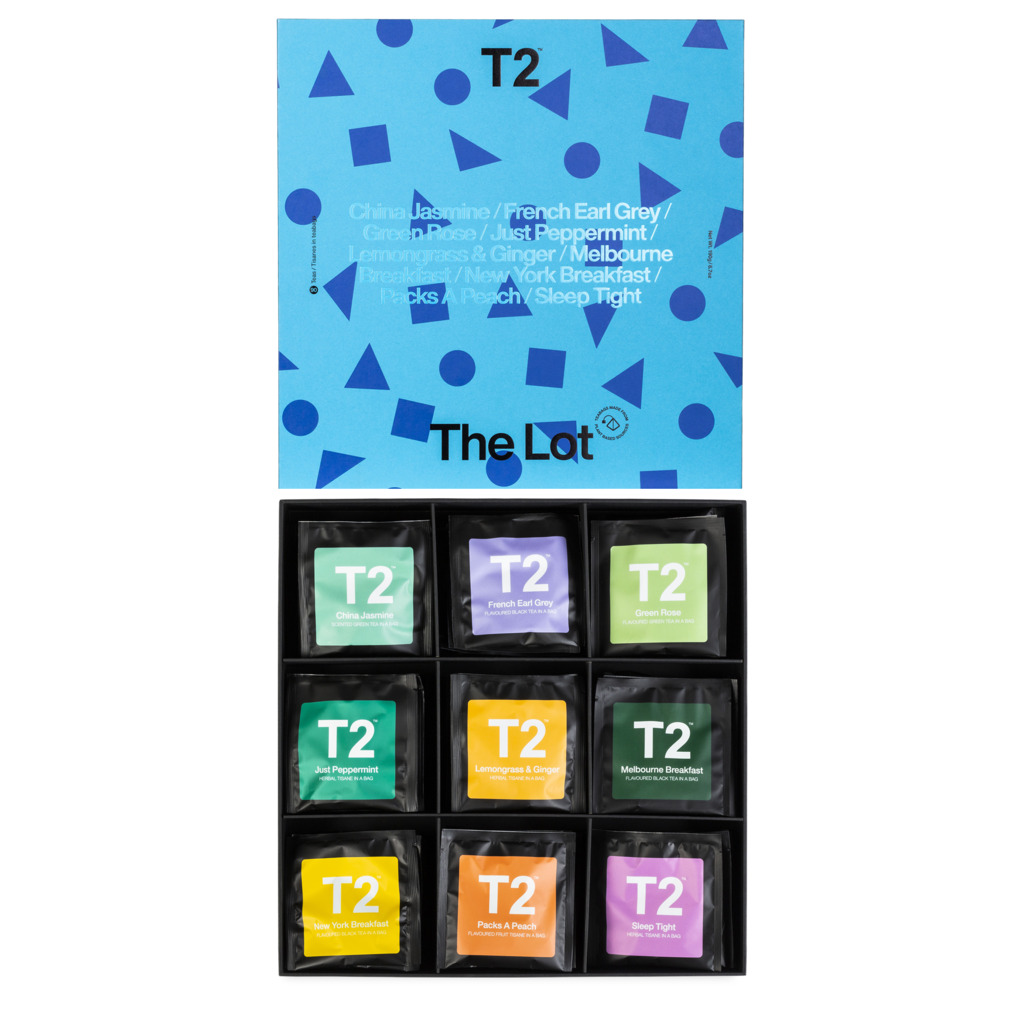 For the new parent that loves to wind down with a steamy cuppa, the T2 "The Lot" gift pack is a push present that's sure to delight. With 90 teabags packed in a neat little box, tea lovers can enjoy China Jasmine, French Earl Grey, Green Rose, Just Peppermint, New York Breakfast, Packs a Peach and more.
Push Present Idea 11. Swarovski Infinity necklace $199
A push gift perfect for any mama to be is a stunning Swarovski necklace. A white crystal heart is intertwined with a rose gold tone plated infinity symbol, making it a thoughtful choice. Embedded with signature Swarovski crystals, it's a timeless piece.
Push Present Idea 12. Frank Body The Baby Mumma Kit $55
These self care items by Frank Body are designed for baby mums from pregnancy through to postpartum life. It bundles three of their iconic coffee scrubs, a free sleep mask and neoprene bag for a pamper routine that'll work magic.
Push Present Idea 13. Embroidered Fabric Journal $99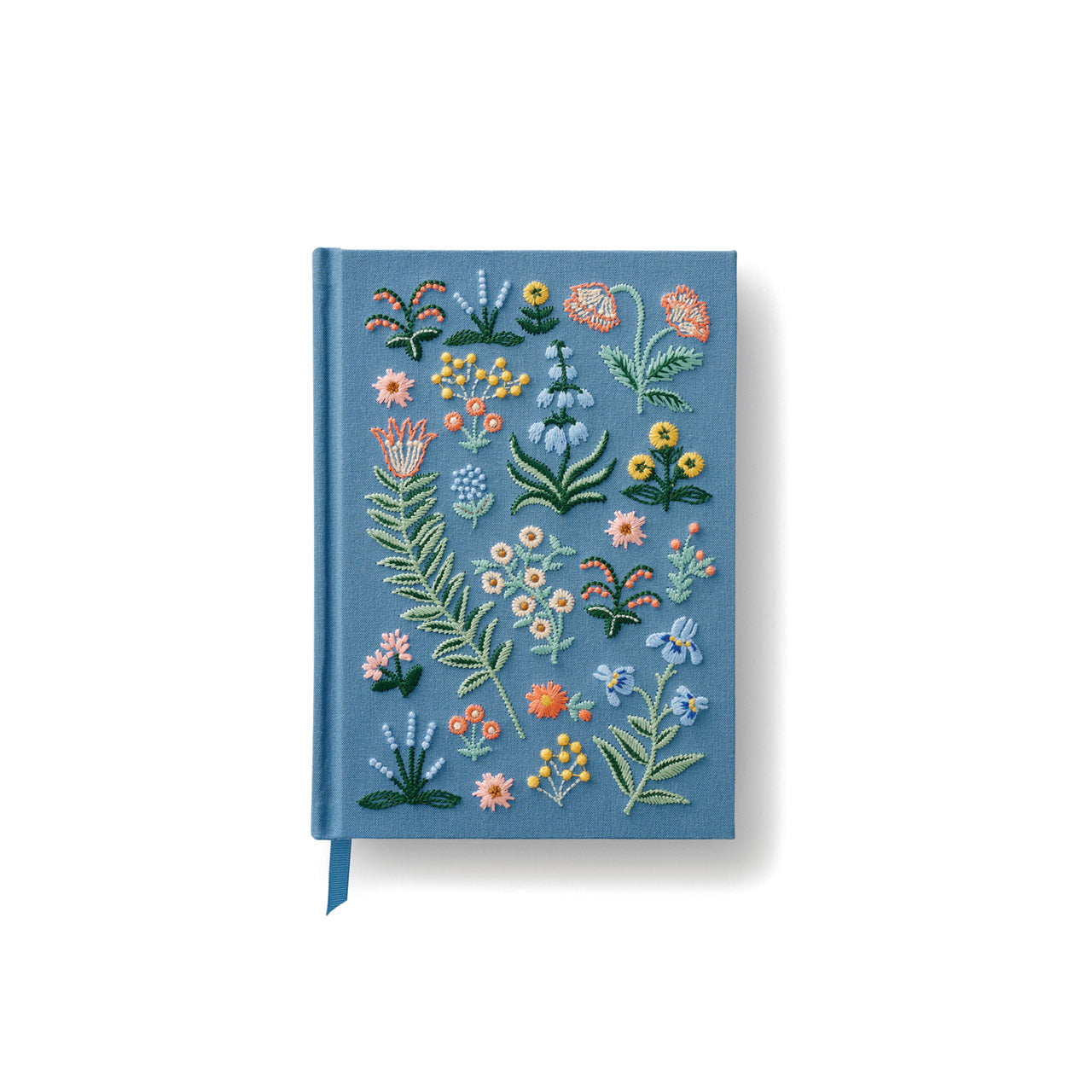 Handy for brain dumps, creative brainstorms, to-do lists and holding onto memories of your little one, a journal is the ultimate multipurpose gift. This one by Rifle Paper Co. is charmingly and intentionally made, giving it some extra flourish
Push Present Idea 14. OB Gifts Baby Hamper $99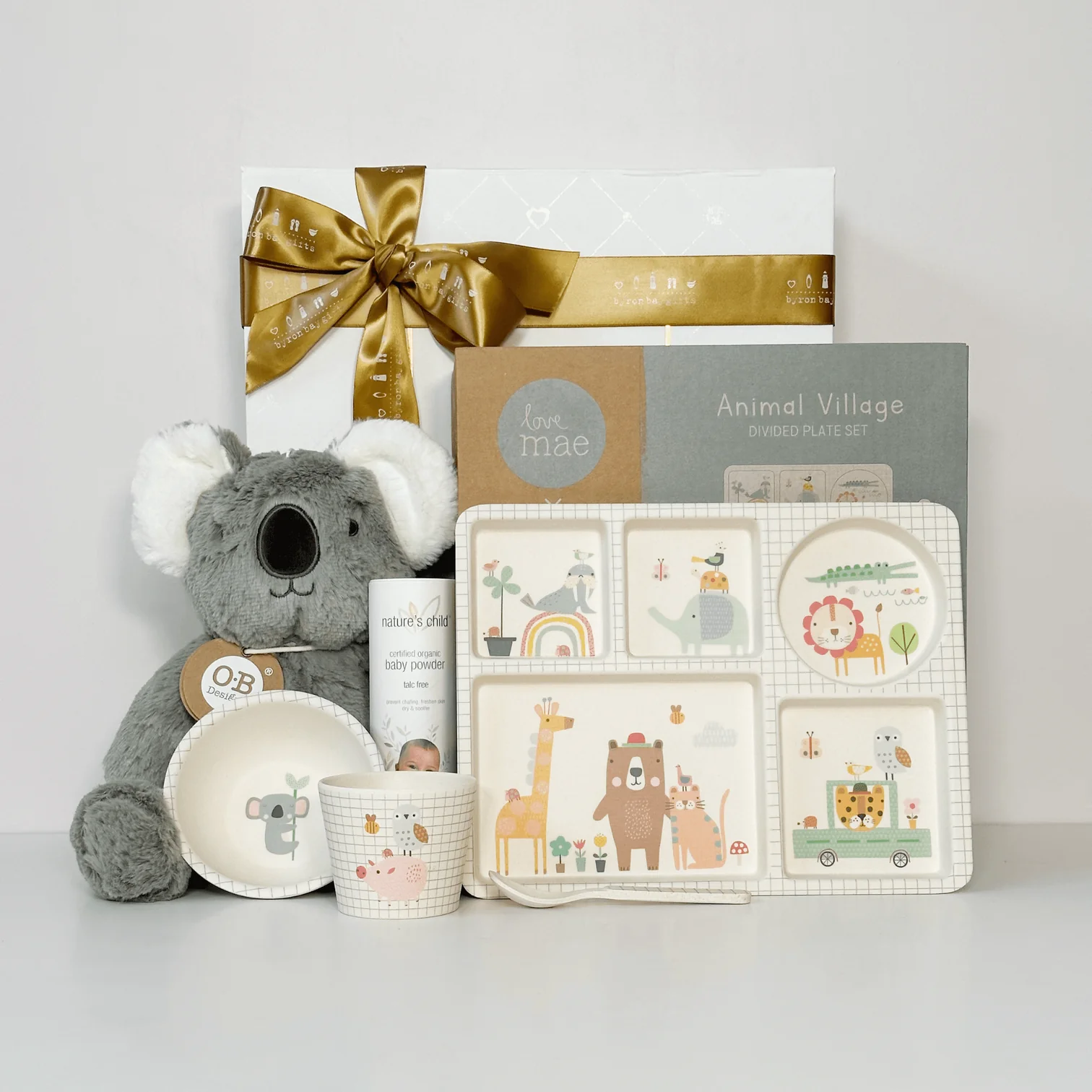 There's so many things a new parent has to think about, a unique baby hamper can tick some goodies off their must-buy list. It comes with a super soft plush toy, organic baby powder, and a sustainable 4-piece dinnerware set for the mess that is baby food.
Push Present Idea 15. Saint Valentine Mini Keshi Pearl Hoops $100
Handmade in Sydney, these forever relevant hoops fea
ture a beautiful, organic shaped freshwater pearl. It's subtle, sophisticated and suitable for endless occasions, the ideal jewellery staple for a push present.
Push Present Idea 16. Dusk MoodMist® Diffuser – $150 The perfect touch to those hectic first few months after baby arrives, diffusers deliver aromatherapy, ambience, and better air quality to homes. This MoodMist by Dusk is both decorative and unique, with a mix of Himalayan salt rocks and aroma diffusion to boost wellbeing.
Push Present Idea 17. Seraphine Skin to Skin Top $79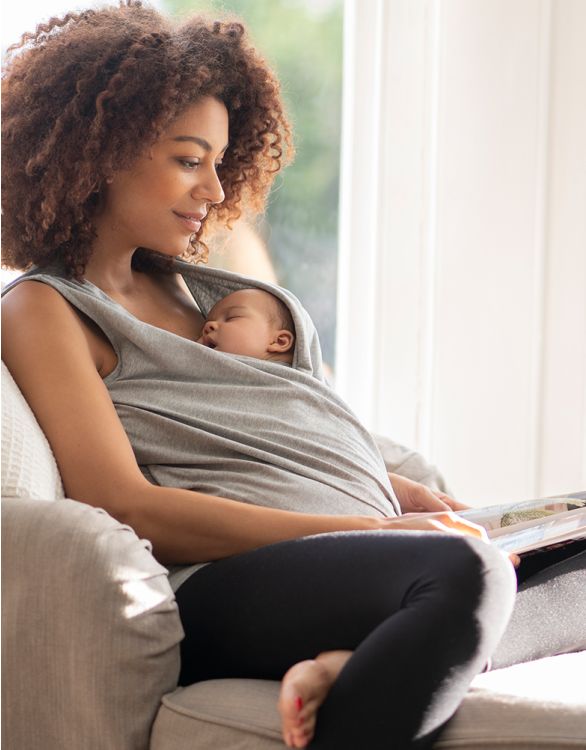 A good push present acts as a motherhood life hack. Recommended by midwives and designed for skin to skin care, this top by Seraphine is gentle on skin with soft stretch cotton and gives easy nursing access.
Push Present Idea 18. Slip Silk Scrunchies $50
Busy mums need handy hair products that both tame the mane and keep it healthy. The Slip silk scrunchies do just this, as they're famous for being gentle on delicate hair and avoiding hair creases.
Push Present Idea 19. Maison Francis Kurkdjian Mini Wardrobe Set – $60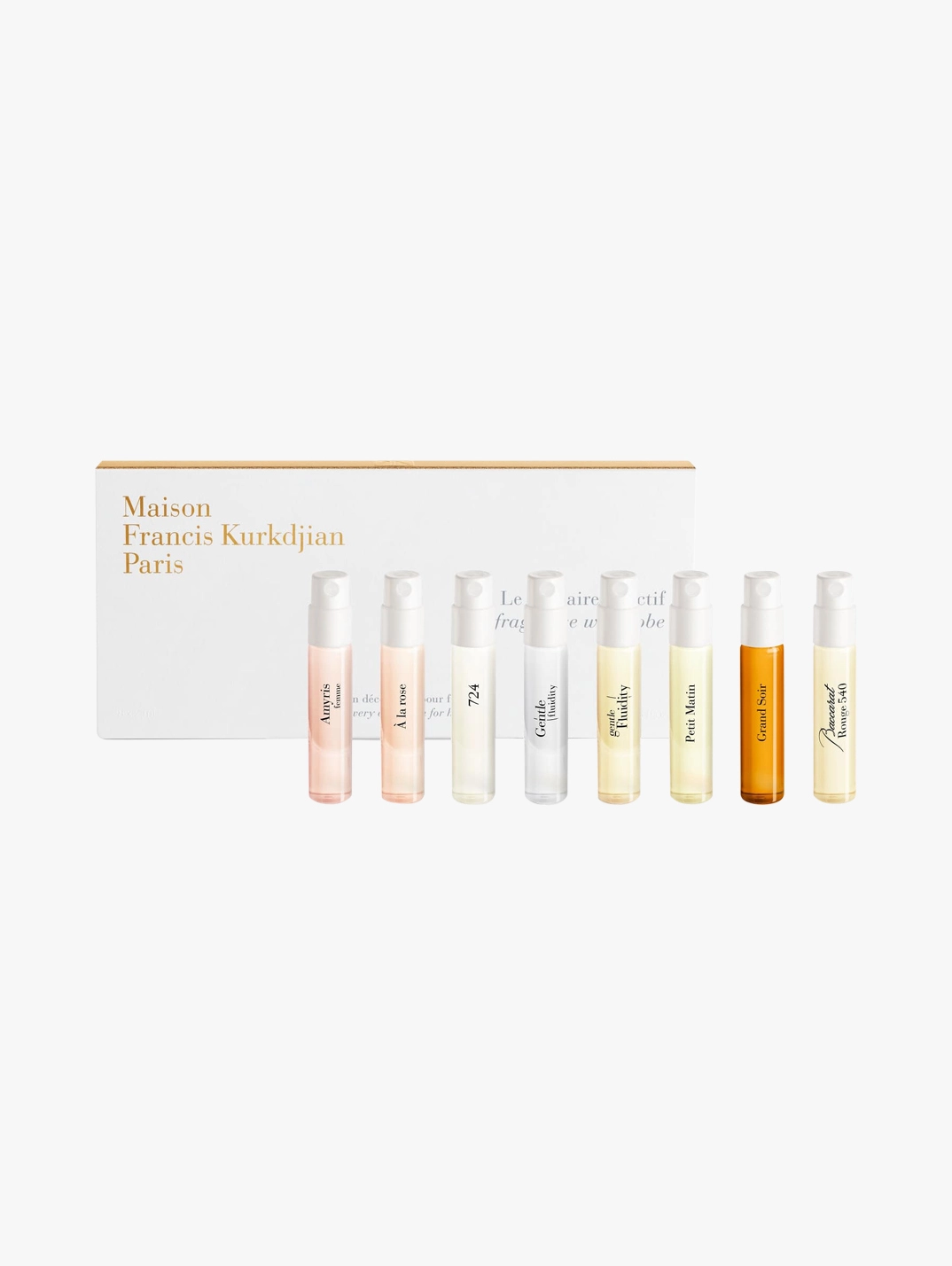 Finding your hero fragrance is a winding road, so consider a push present that helps a new parent take the shortcut. Maison Francis Kurkdjian has world famous fragrances, including the viral Baccarat Rouge perfume, and this travel set is a great introduction to their more feminine scents.
Push Present Idea 20. Leif Two Hands $99
A luxury hand wash and hand cream set is a push present that gives some extra love and care for hardworking hands. The Leif "Two Hands" products provide hydration and nourishment with calming essential oils, and feature enticing aromas.
Push Present Idea 21. Royal Doulton Mug Set $179
Community is incredibly important for new mums, from parent groups to catching up with "the gals." It's a golden way to lift the spirits. An artfully designed mug set is the perfect afternoon tea companion to these conversations.
Push Present Idea 22. Mount Lai Jade Eye Mask $78
Another stunning pamper option, this intricately woven jade eye mask helps soothe and de-puff the delicate eye area. It's a little at-home facial that brings light, gentle and soothing pressure for deep relaxation.
Push Present Idea 23. Cheeky Plant Co Plant Plushie and Succulent $60
Now this push present is serious cuteness! For the mum that doesn't have a great track record of keeping plants alive, this gift box comes with a low maintenance succulent and a succulent plushie for their little one!
Push Present Idea 24. Cherub Baby Memory Keepsake Box $29.99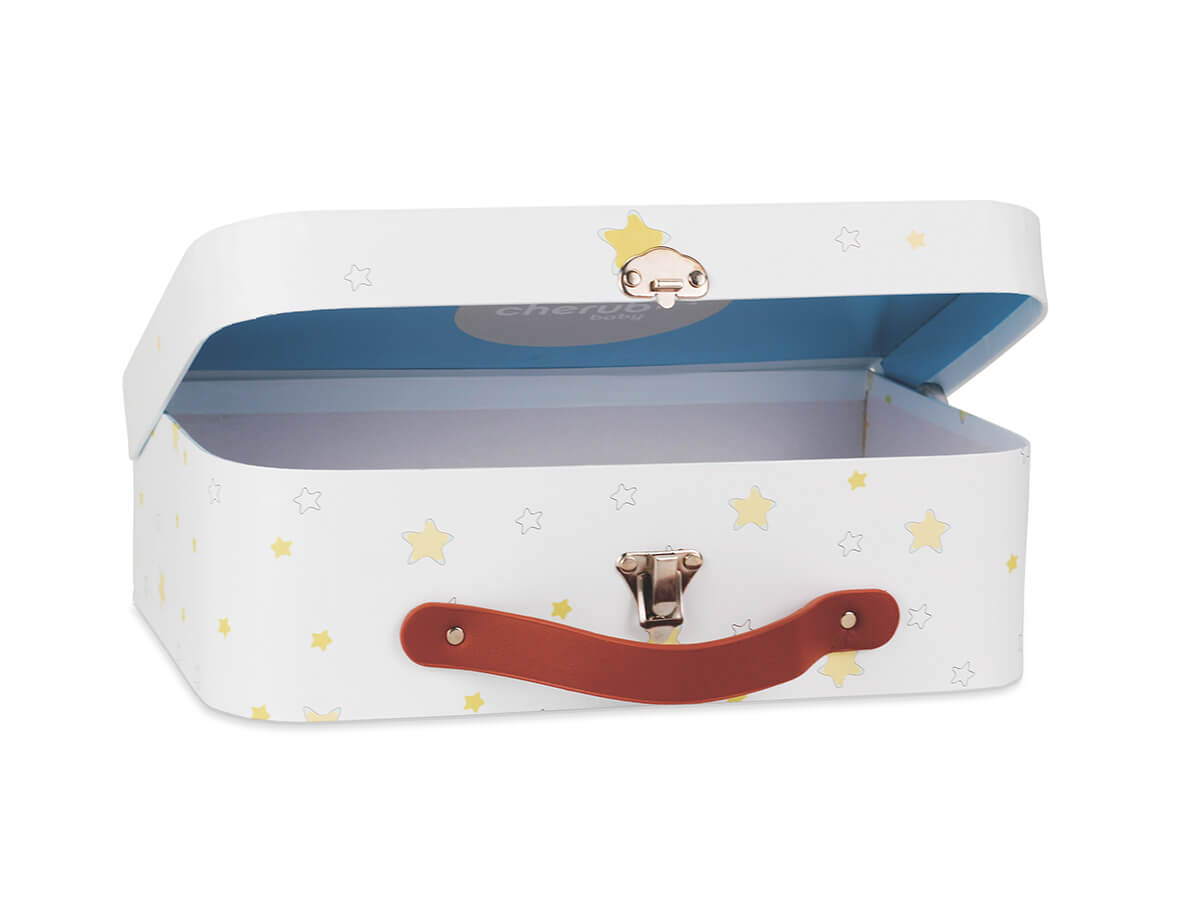 Time totally flies with little ones, and before you know it they're talking, walking and giving you some sass. A memory keepsake box creates a space to collect photos, toys, notes, and all sorts of mementos that help hold onto fleeting moments.
Push Present Idea 25. Write to Me Baby Birth to Five Years$84.95
Another thoughtful keepsake gift is a baby journal. Write To Me has beautifully designed journals for families on every stage of their journey, and this one is no exception. Bound linen pages await memories of baby's first steps, first words, first birthday and so much more.
Push Present Idea 26. Colette Baby Bag $99.99
Who would've thought a nappy bag could make the perfect gift? Every new mum needs a hefty bag for taking baby essentials on the go, and this one is extra handy with it's own baby changing mat. There are a bunch of compartments from little loose bits to books, water bottles and spare baby clothes (just in case.)
Push Present Idea 27. Ruby Matley "Self-Care for New Mums" $30
The transition to motherhood isn't always easy. Many mums can struggle to find time to look after themselves and maintain their identity outside of parenting. This book speaks to exactly that, with tips and advice on how to manage this transition healthily.
Push Present Idea 28. Gourmet Basket Red & Relaxation Hamper $129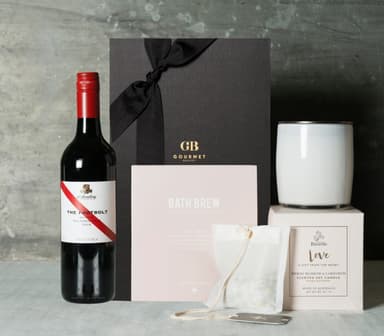 Just like most occasions in life, a bottle of red wine does wonders for the entry to parenthood. In this push present idea, it even comes in a hamper with a candle and bath brew. Basically, everything you need for a relaxing, recovery night in.
Push Present Idea 29. Sage and Clare Cali Knit Blanket $239
You can't go wrong with a soft, cosy knit blanket perfect for the entire house, including the baby's nursery. Sage and Clare has all sorts of gorgeous goods, just like the colourful and comfy "Cali Knit Blanket."
Push Present Idea 30. Bare Mum Vaginal Birth Kit $145.50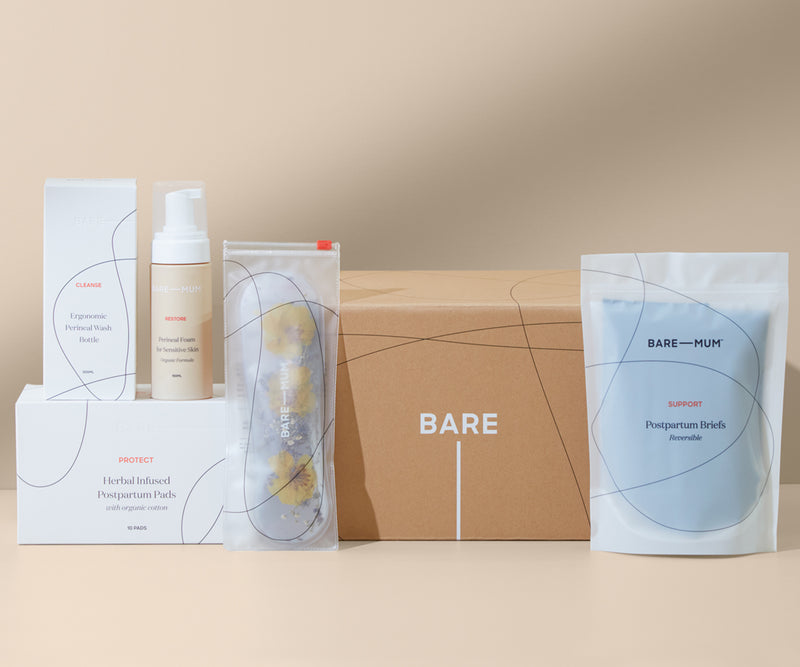 Remember what we were saying about how great a practical gift is? Well, this one takes it to the next level. For mums who have given birth the old school way, this kit is the ultimate OB-GYN approved pack for recovery and healing after labour.
Push Present Idea 31. Pure Baby Gift Card $25-500
The only person who really knows what a new mum wants is them. Pure Baby is brimming with all sorts of adorable baby essentials for new family members, and it can help lift the load off mum a little.
Push Present Idea 32. The Birth Poster Personalised Baby Artwork $99
This keepsake is heartfelt, beautiful and personalisable. The Birth Poster allows you to create a visual memory of a newborn, as you enter details their name, birth date, birth weight, and birth length.
Push Present Idea 33. Flinders Hair Towel Wrap $30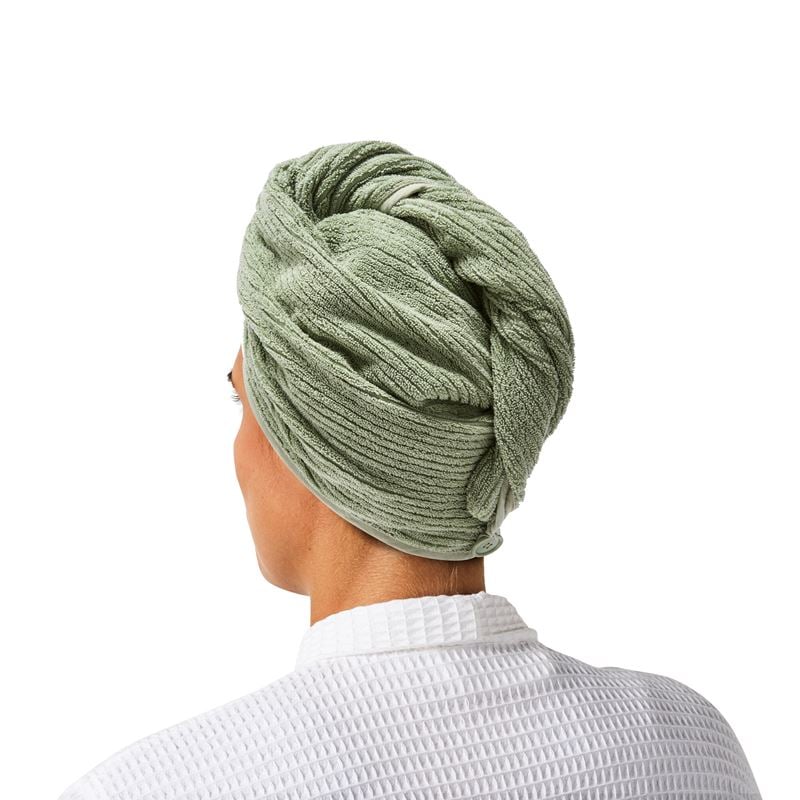 Wet hair is so not the vibe when you have a million things to do, so this hair towel wrap keeps freshly showered locks tucked away. Made from soft cotton to care for hair, it also has a button feature to secure it.
Push Present Idea 34. Ouai Body Creme $58
Parenting means giving your heart and soul to caring for someone else, which often leaves little room for me-time. A luxe body moisturiser is a push present that gives deep hydration and nourishment to selfless skin, popping some pamper into their routine.
Push Present Idea 35. Michael Hill Initial Ring $199
An initial ring is a special way to keep their little one with them, wherever they go. The Michael Hill initial rings are made from 10kt gold, giving them that extra "wow" factor. Their sleek and classy options that can become a go-to jewellery staple.
When it comes down to it, this whole push present trend is just about appreciating the women that bring little humans into the world. For many of them, their newborn is the best push present there is. So don't worry about how big and flashy you need to go, or what's most popular. Think about what gift would be most appreciated by the new mum, and don't overcomplicate it. All that the best push gift needs to be is thoughtful and intentional in bringing joy and support for a new mum.