Your baby's skincare routine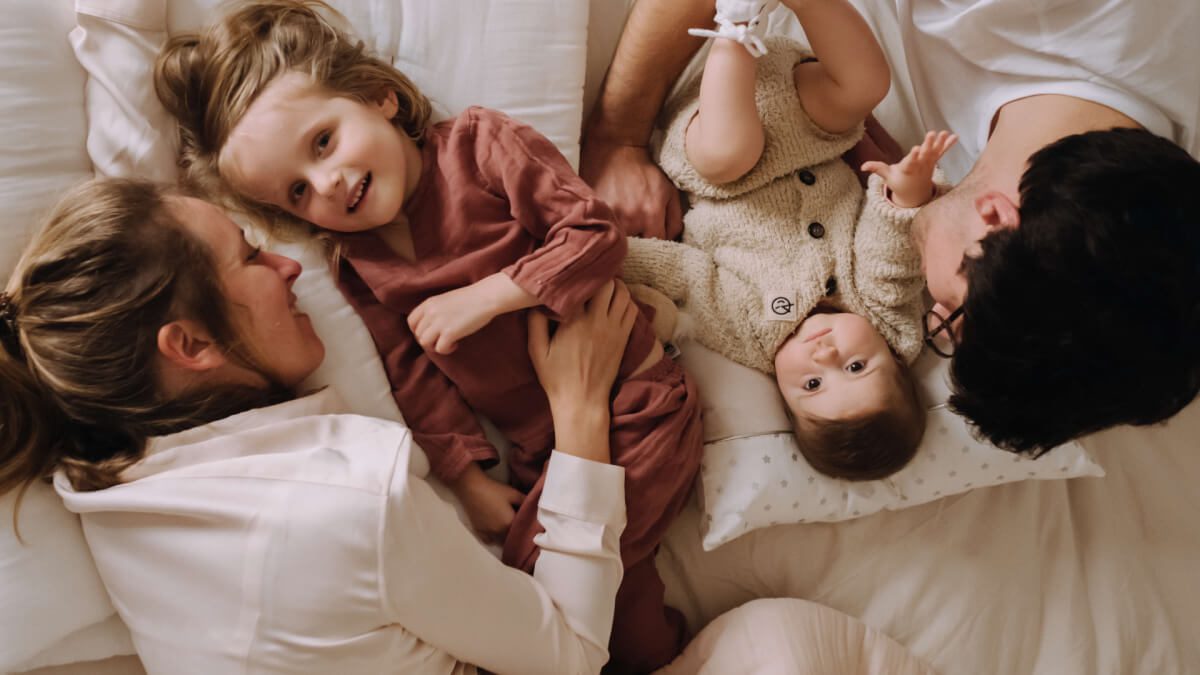 You thought your skincare routine was complex? Well, something you might not have realised is that your baby actually needs their own one too! But where yours is likely more about eye creams and anti-ageing (hello, bags under the eyes), theirs is more about nurturing and protecting their delicate skin.
Something that often takes many parents by surprise is the fact their babies don't always come out with that picture-perfect skin we imagine. Their skin might be red, purple or yellow (jaundice), and they might have hair, acne, lumps and bumps. Or they might be born with perfect skin, and these changes to their skin can appear over time. Just like us adults, all babies' skin is different.
But what they do have in common is the fact that when they are born their skin is immature and fragile, and that it is actually still developing. And so it requires lots of care and attention to protect it. The external environment also plays a large role in affecting babies skin, factors such as cold weather, sunlight, friction, hot baths and swimming pools can all wreak havoc on sensitive skin.
Firstly, it's important to know what type of skin your baby has, so you know you are using the right products.
The 4 skin types are:
Once you've figured out what type of skin your baby has, then it's time to come up with a suitable skincare routine. A skincare routine is about so much more than just hygiene, it's about nourishing, protecting and bonding with your little one.
Bathtime
Bathtime is the perfect way to kick off your baby's daily skincare routine, it can be a great way to calm your baby after a busy day (and often can be a good distraction as that witching sets kicks in!) and also a great signal that night – and bedtime – is near.
Skin Hydration
Until your child is around two years of age, their skin is unable to maintain an optimal level of hydration for proper functioning of skin cells. This is why it is so important to adequately moisturise it and help protect their skin against external factors every day.
For their fragile and thin skin on their face, always opt for specific face creams which are specially adapted and won't leave a greasy finish on their adorable little cheeks.

Massage
Massage is a beautiful way to bond with your baby and can also help your baby with their digestion, relieving gas and constipation, can help with colic, stimulate their nervous system and help relieve anxiousness and tension by helping to calm and relax your baby. As well as being a great way to spend some quality time together, a massage after their bath can be the perfect time to continue their skincare regime, by applying lotion or oils to add extra nourishment to their skin.
For babies with dry skin, it can also be nice to incorporate a morning massage to help add some extra hydration to their skin.
Nappy change
Babies need to be changed anywhere up to 12 times a day, and so their delicate skin on their bottom and genitals needs to be properly cared for and protected. Nappy rash is basically inevitable, most babies will suffer from it – to some degree – at some point during their nappy-wearing years. However you can help to minimise it by ensuring the area is thoroughly cleaned at each nappy change using baby wipes, and then with a gentle cleansing wash at bathtime. To further protect their skin under their nappy you should apply a barrier cream.
Daily care
Throughout the day it is important to stay on top of your little one's skincare too, if they are extra-dry they may require a mini routine in the morning and/or throughout the day to reply moisturiser to lock in that hydration.
Other things such as sun protection (when they are over six months) is important to keep up for their throughout the day, and using gentle cleansing wipes to keep little hands and faces clean from all those things your little explorer is getting into!
Must Tell Her
When future parents speak to parents… they might be surprised!
What would people have loved to know… BEFORE their pregnancy? BEFORE giving birth? BEFORE the first nappy?… from those who've walked the path before them?

Brought to you by Mustela Australia & Kiindred